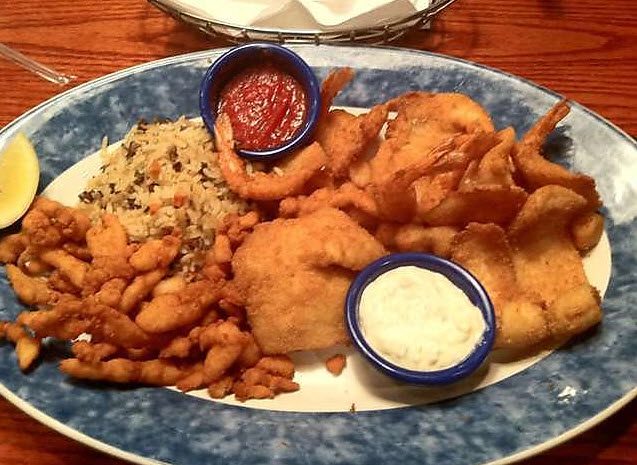 In these lean economic times, many of us have cut back on eating out, and when we do treat ourselves to a meal in a restaurant, it's likely to be in one of the "casual dining" chains.
While the quality of the food served in these establishments is generally better than what you get in the burger or taco chains, that doesn't mean it's good for you.
Here are ten of the meals and sides packing the most in calories, fat and salt.  Be prepared because some of these numbers are shocking.
Applebee's
Burgers aren't likely to be the healthiest item on any menu, but this chain outdoes itself with one that has way too much of everything that's bad for you. The Quesadilla Burger combines a burger patty with a stuffed bacon-cheddar-pepper jack quesadilla and tops it all with Mexi-ranch sauce, then serves it all with fries. The result packs 1,820 calories, 46 grams of saturated fat and 4,410 mg of sodium. The watchdog group Center for Science in the Public Interest calls this dish of disaster, "a prime candidate for Applebee's Don't-Have-a-Stroke (on our property) Special."
California Pizza Kitchen
Let's face it—you don't go to a pizza place when you're looking for healthy grub. Still, CPK's Pesto Cream Penne with Chicken and Shrimp is exceptionally unhealthy, with 1,631 calories and 58 grams of saturated fat. Even if you eat half and take the rest home with you, that's a lot of calories and fat.

The Cheesecake Factory
Another place you aren't going to patronizing when you're on a diet is one with the word "Cheesecake" in the name. As if the cheesecake wasn't enough of a diet no-no, each of the chain's selection of Factory Combinations has over 1,000 calories and 40 grams of saturated fat. Another dish you should avoid is the Factory Burrito Grande with 1,840 calories. Maybe you should just have the cheesecake after all.

Chili's
This chain touts their "fresh take on salads," but the Chili's menu harbors some of the biggest diet-busters around. One major offender is the Southern Smokehouse Burger with Ancho Chile BBQ. This burger packs a whopping 1,290 calories and 139 grams of fat. For most of us, that's as many calories as we should consume in one day. Maybe you should pass up all the burgers on the Chili's menu, since not one has less than 1,000 calories.
Denny's
In addition to coming under fire for the insane amounts of sodium in its food, Denny's dishes up some of the most fat-laden items anywhere. One of the most deadly is the Cheesy Three Pack Appetizer, a trio of mini cheeseburgers served with fried onion rings. There's nothing "mini" about the stats on this dish, which come in at 1,940 calories, 125 grams of fat, 23 grams of saturated fat, 100 grams of cholesterol and 3,840 mg of sodium. Keep in mind this is just an appetizer, so you can bet some diners will be polishing off an entrée after putting this one away.
Olive Garden
Here's another Italian-themed casual restaurant with not-so-healthy food. The worst culprit at Olive Garden is the Tour of Italy Pasta, which included lasagna, breaded chicken parmagiana and fettucine Alfredo, all of them having meat sauces laden with Italian sausage and beef. This tour will cost you 1,450 calories, 74 grams of fat, 33 grams of saturated fat and 3,830 mg of sodium. The last stop on this tour may be the emergency room.
We are just getting going here so don't stop now.  Next up are some BIG name restaurants and the meals that you will want to try and steer clear from if you are concerned about your future health.