Is Your Dog In Pain? Here's How To Know For Sure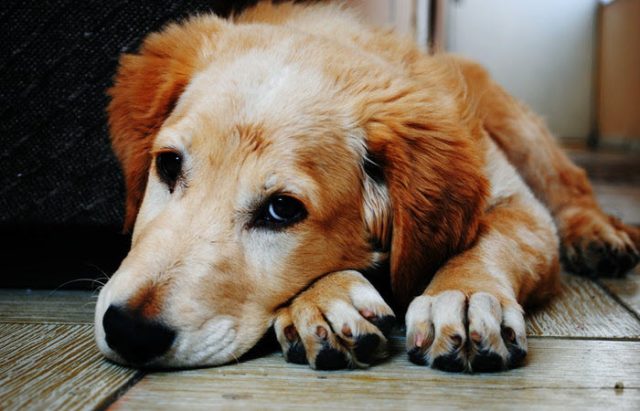 Dog lovers treat their pets like family. We spend thousands of dollars on our pooches each year- from treats, toys to veterinary care. No one wants their canine companion to suffer but 80% of dogs over 8 years old suffer from joint pain.
Effects of Aging
Half of all seniors in the United States experience arthritis pain and dogs are no exception. Just like humans, dogs often develop painful joint conditions as they age.
Dogs can't let us know when they're in pain and the signs aren't always obvious. As your pet gets older, it's important that you know the most common dog joint pain symptoms and when they start to appear.
Many larger breeds are prone to hip dysplasia arthritis, especially in old age. Larger breeds are considered seniors at 8 years old while smaller breeds may not show signs of aging until 10 or 12.
Smaller pups often develop patellar luxation, a condition where their kneecaps drift out of alignment. This condition comes on gradually, so it's important that you pay close attention to your pet.
Spot the Signs of Discomfort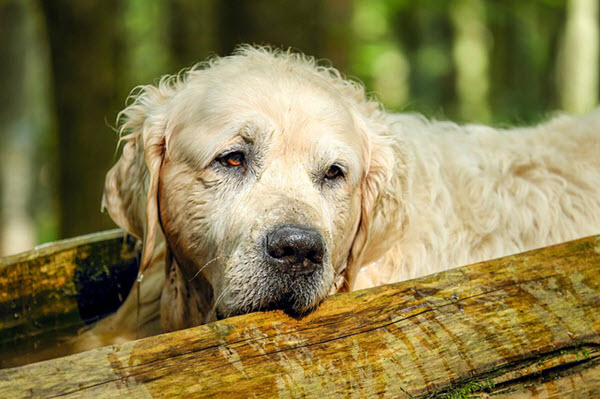 Just like people, all dogs react differently to pain. Some will try to hide their discomfort and go on playing and acting normally until their condition becomes severe. Others will limp or cry even when their symptoms are extremely mild.
Knowing your dog's personality and typical behavior is essential for you to know if they are not feeling well.
Signs of Joint Pain in Dogs
Easily tired
Grouchiness
Stops enjoying walks
Growls when touched
Less interested in playtime
No longer greets you at the door
Signs of Arthritis in Dogs
Sleepiness
Getting up slowly
Refusing to get up
Swollen, tender joints
Stiffness or uncoordinated movements
Extreme carefulness when walking
In some cases, extreme joint pain and resulting immobility can lead to the end of your dog's life. Protect your pooch by watching for signs of discomfort and seeking treatment when needed.
Treating the Symptoms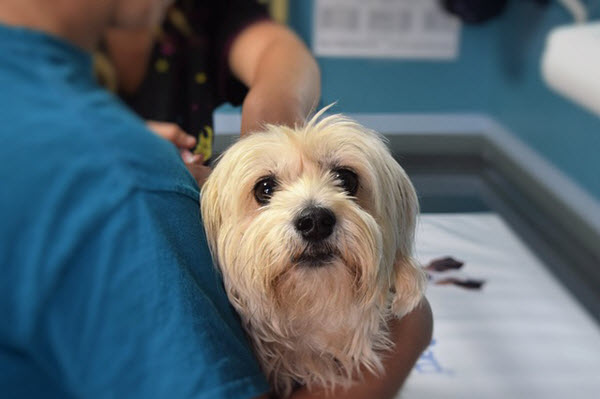 If your dog is showing signs of joint pain, seek veterinary care as soon as possible. Your veterinarian will be able to diagnose the cause of your pet's pain and recommend treatment or pain relief specific to your dog's condition.
Home care can help prevent, delay or keep the symptoms of joint pain from getting worse. Regardless of the age of your pet, diet, exercise, and bedding can make a big difference in your dog's overall health and comfort.
Diet
Feeding your dog the right diet is essential to its overall health, including its joints.
Choosing the right food when your dog is young can help develop strong bones and muscles that will keep them healthy throughout his life. Keeping your pooch at a healthy weight can also prevent added stress on their joints and reduce the risk of future joint problems.
If your dog starts showing signs of joint problems, consider adding a joint-supporting supplement to their diet.
Exercise
Just like diet, exercise is important to your dog's health. Regular walks will build strong bones and muscles, which can prevent joint problems from developing.
Many dogs with joint problems will continue to try to run and play like they always do. Try to limit activities like playing fetch as they can cause further injury. Short, frequent walks will help lubricate stiff joints and help your pooch feel better.
If walking on hard sidewalks is too much for your pet, opt for low-impact exercises like swimming.
Bedding
One of the easiest ways to lessen the pressure on your dog's joints is to provide proper bedding. This is especially important for large breeds as their size can increase the pressure on their joints when lying on hard surfaces.
Choose a high-quality bed with at least two layers of supportive foam to keep your pooch comfortable.
Read this infographic for more signs of joint pain in big dogs and what to do about it.