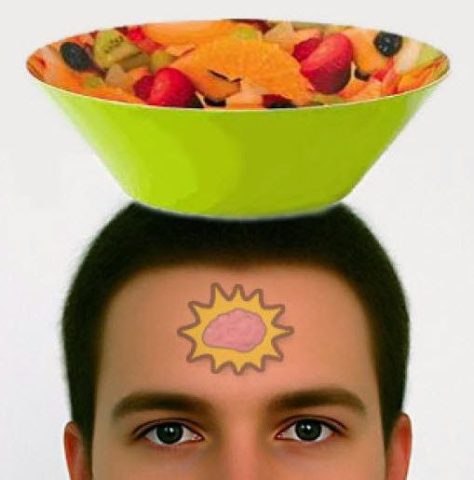 A diet heavy in sugar, caffeine and preservatives can not only make you feel like crap, but can also slow down your brain function.
If you want to achieve maximum brainpower, you need to consume foods high in important nutrients like fiber, antioxidants and Omega-3 fats.
Here are a few healthy foods that can make you smarter and improve the way you feel.
Incorporating as many of these foods into your daily diet can go a long way to making you look and feel better.
Let's get right to it.  In case you already forgot these foods will help boost your brain power.
Avocado
This creamy, delicious fruit is high in the monosaturated fat that aids in blood circulation, a must for your brain to function at its best. Plus, avocados are terrific for the skin. Sliced avocados are a tasty addition to many dishes and there's nothing as delectable as a sandwich of cheese, avocado and baby greens on whole grain bread. Guacamole with whole grain tortilla chips is a healthier take on potato chips and a fat-filled dip.
Blueberries
Blueberries are one of the best brain foods ever, since they've been linked to a reduced risk for Alzheimer's, have been shown to improve motor skills and learning ability in rats and are one of the most potent anti-stress fruits. Blueberries are also high in fiber and low on the glycemic index, so they don't cause your blood sugar to spike. Just be sure to eat the real thing, not the dried, sweetened, often totally artificial kind found in most "blueberry" muffins.
Leafy green vegetables
Too many of us aren't getting enough iron, which can lead to fatigue, mood swings, poor thinking and other cognitive difficulties. Fight these maladies with several daily servings of leafy greens like arugula, kale, chard, spinach, romaine and other nutrient-dense veggies. All of these make delicious salads when tossed with other veggies, fruits, nuts and seeds. Use your imagination and boost your brainpower!
Tomatoes
These luscious fruits (yes, tomatoes are really fruits rather than veggies) are loaded with lycopene, an antioxidant that can help to prevent dementia. The catch is that you have to cook the tomatoes to get the lycopene, so tomato sauce, marinara sauce and even ketchup are good sources. There's no limit to the uses of tomato sauce in all types of dishes, and it's very economical.
Nuts
Unlike most snacks, nuts contain a powerful combo of fiber, protein and beneficial fats for a quick energy burst that won't let you down later. The complex carbs in nuts perk you up while the protein and fat keep you satiated. Nuts also have vitamin E, an essential nutrient for cognitive function. The best nuts for brainpower are almonds, but cashews, walnuts, filberts and hazelnuts are all nutritional winners.  Less nutritional are peanuts, while macadamias are extremely high in fat.
Hopefully you haven't forgot what we are talking about yet.  If you have then its that much more important for you to keep reading to see more foods that will help improve your memory and potentially make you smarter and healthier.