CBDistillery Reviews 2023: Does it Really Work?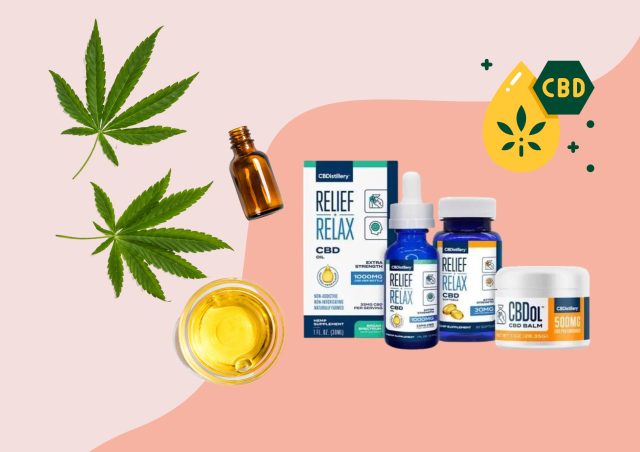 CBDistillery is an all-in-one brand that specializes in highest quality nonprescription CBD products.
With the growing interest of many in various health benefits associated with the use of cannabidiol, CBD products are becoming more and more popular each passing day. Tons of CBD products flood the market from CBD oils, CBD gummies, CBD edibles, CBD topicals, and more.
CBD has also successfully evaded the skincare industry as it become one of the main ingredients used in many of today's skincare products like CBD lip balm, lotion, or facial creams. Even our furry pets also get CBD pet tinctures designed to fit their needs.
However, despite the great things that CBD products offer, finding all the good things in one brand can be quite a challenge. One may offer a wide range of CBD products but on quite pricey tags. While others may offer cheap ones but reliability is at stake.
CBDistillery is one of the leading brands that produce a wide range of CBD products including THC-free CBD gummies, softgels, topicals, vapes, and even CBD pet products. Each variety is meticulously explained accompanied by reliable data and scientific evidence that support their claim.
Continue reading to learn everything about CBDistillery and further assess which among its offered CBD products best fit your needs and health condition.
CBDistillery Reviews: Product Overview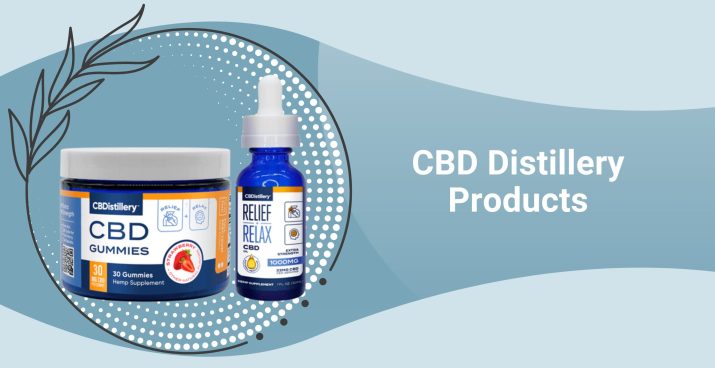 | Product Name | Form | Description | Price | Official Website |
| --- | --- | --- | --- | --- |
| CBDistillery | Brand for CBD Products | CBDistillery offers a wide range of CBD products ranging from broad spectrum to full spectrum CBD and CBD isolate offering pure CBD content. | Depending on the package | |
Amazing reviews from Customers- Find out what they said!
CBDistillery has over 14,000 reviews on its website, many of which are positive. The company has an average rating of 4.3 out of 5 stars across the brand's entire product line. Part of this CBDistillery review is to scrutinize customer experience and feedback about any of CBDistillery products. Here are some of their thoughts:
"I typically don't use broad-spectrum CBD or softgels, but I enjoyed these. They come in a plastic bottle rather than glass like the oils, so you just can throw them in your purse or backpack. I like that you avoid any weird aftertaste with soft gels, but if you don't eat after taking one you might experience some weird CBD burps later on."–-Thompson

"Unwind Synergy+ Berry flavor is great. The recommended dosage is spot-on and effective to relax and unwind after an intensely stressful day. It works exactly as described to decompress. Followed directions on waiting for 2 hours before deciding if I should increase the dosage, no need."–-Andrew J.

"A wonderful product! I take one gummy 30 minutes before bedtime, and I find myself slipping into a very deep sleep just minutes after my head hits the pillow. I wake up feeling much rested and ready to take on the day."–-Nancy S.

"Sleeping better than I have in a long time thanks to those sleep synergy gummies. Thank you for an excellent product. I will be ordering more."–-Dale S.

"It does relax me in a mellow way so I do fall asleep easily or easier my next day seems easier to cope with since I feel refreshed from a good night's sleep. Just one gummy does it for me."–-David R.
Click Here For More of CBDistillery Products Customers' Reviews.
What is CBDistillery?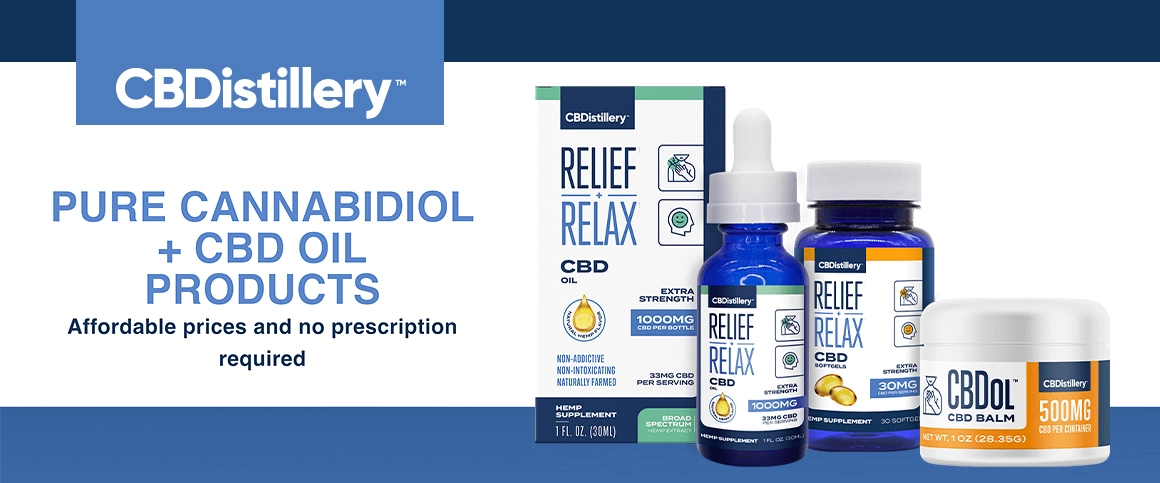 CBDistillery is a community-driven brand that sells high-quality CBD products. Unlike other CBD brands, CBDistillery products cater to those looking for natural alternatives that use natural farming practices in ensuring product quality.
The brand was founded by a group of Colorado natives and was first launched to the public last 2016. Since then, CBDistillery continued to thrive in the market as it continues to produce premium quality products.
Today, CBDistillery's products range from full spectrum CBD oil to broad-spectrum CBD and CBD-isolate products. The company's long list of quality products also even includes e-liquids, CBD vape pens, CBD gummies, suppositories, and pet products like CBD pet tincture.
With the guidance of its parent company, Balanced Health Botanicals which is known for its high-quality, consumer-focused products and premium manufacturing facility, CBDistillery products are all processed under a facility certified by the Colorado Department of Public Health and Environment.
All CBDistillery products received a hemp authority seal from the US Hemp Authority as well as a certificate of analysis COA that authenticates that the brand has undergone USHA's independent third-party testing and met strict standards regarding ingredients, labeling, and Food and Drug Administration compliance.
What are the CBDistillery™ CBD Products?
CBDistillery products pride themselves as the brand uses hemp authority certified ingredients which is an added plus if you are doubting whether or not this brand is CBD legal and legitimate.
Relief & Relax Formulas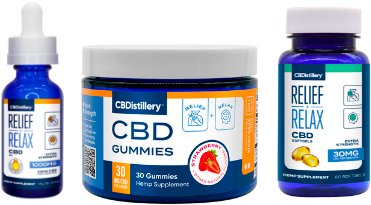 CBDistillery's Relief & Relax Formulas range from full spectrum CBD oil tinctures, CBD gummies, CBD softgels, topicals, drink mixes, chocolates, and powders. Relief & Relax Full Spectrum CBD Oil Tincture in a 30 ml bottle has 5000 mg of CBD which is the most potent and popular product among its original CBD formulas.
Full Spectrum CBD oil tinctures are a great way to incorporate CBD into your daily routine. The formula has all the beneficial compounds of the naturally farmed hemp plant, including terpenes, flavonoids, and other cannabinoids, like cannabigerol and cannabinol.
Another amazing product is their Full Spectrum CBD Softgels which contain softgels that have 30 mg of CBD per serving. It is available both in 30 and 60-count bottles which is the most convenient and portable method of getting your daily CBD.
Generally, Relief & Relax Formulas help relieve mild or temporary anxiety, calms the mind, get you better sleep, and help with pain after physical activity.
Synergy Collection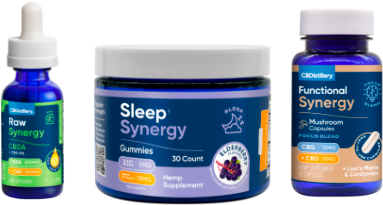 The Synergy Collection by CBDistillery is formulated to marry the symbiotic power of hemp cannabinoids with other functional ingredients. Raw Synergy CBDA + CBD 1:1 Tincture Oil offers all the wellness benefits of Full Spectrum CBD, plus CBDA.
It is formulated with a robust terpene profile unique to raw CBD extracts and just tastes like a freshly squeezed juice letting you experience a boost in the Entourage Effect when CBDA binds with your Endocannabinoid System (ECS) and receive enhanced health and wellness benefits.
The Daytime Synergy combines CBG and CBD in a variety of products, formulas, and strengths that bring balance and daily wellness benefits. One of its best products in this collection is the Daytime Synergy Gummies containing an equal volume of CBG and CBD with an array of cannabinoids, flavonoids, terpenes, and less than 0.3% THC.
These orange-flavored CBD gummies are specifically formulated to complement the natural hemp flavor.
Synergy+ Collection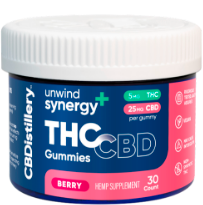 The Synergy+ Collection contains CBD gummies that are designed to naturally soothe and relax both the body and mind leaving you feeling rejuvenated and ready for the next day. These CBD gummies are vegan-friendly containing a proprietary blend of hemp-derived CBD products and THC from organic industrial hemp that works in synergy, creating a balanced state of wellness.
This product is intended for consumers aged 21 and may not be advisable for pregnant women and lactating mothers because of its intoxicating effects. The effect of this may be delayed for hours.
Pet Products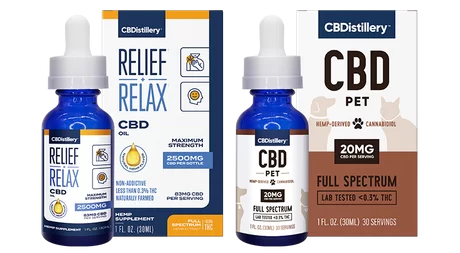 CBD is not solely for humans. A review of clinical data and relevant animal studies supports that CBD also has the same effects on furry pets like cats and dogs. It contains 2500 mg of full spectrum CBD oil tincture paired with 600 mg CBD pet tincture.
How does CBDistillery work?

To fully understand everything about CBDistillery CBD oils and other products, this CBDistillery review will also comprehend how much CBD oil tinctures each product contains and how it works to solve any of your health issues.
Each organ of the human body has Endocannabinoid receptors that perform a variety of tasks but with the main goal of maintaining homeostasis. If there are not enough cannabinoids to interact with the cannabinoid receptors, communication breaks down.
When this happens, essential balance is threatened. The symptoms of clinical endocannabinoid deficiency can vary depending on the systems affected. CBDistillery CBD products are THC-free products sourced from the organic cannabis plant.
Under the effects of injury, illness, or environmental stress, your body could need more cannabinoids than it creates on its own. CBDistillery CBD oil tincture and other products are hemp-derived pure CBD that offers a significant source of external cannabinoids that could help keep your ECS functioning at optimal levels.
Hemp-derived CBD supplements offered by CBDistillery boost ECS function without the risk of intoxication. That's because full spectrum CBD oil contains just 0.3 percent or fewer amounts of THC. CBD isolate also lets you enjoy the option of having a completely THC-free product as it is the purest form, isolated from all other cannabis plant compounds.
Click Here to Know More About CBDistillery Products.
What are the Benefits of CBDistillery?
Unlike THC, CBD does not offer any intoxicating effects to the body. Instead, it helps to regulate certain vital functions of the body. With the growing study and clinical data supporting the effectiveness of CBD in many different areas including healthcare, it allows you to effortless enjoy its various health benefits including:
Relieve pain from physical activity
CBD oil tincture and other formulas help relieve various forms of chronic pain as well as body inflammation, injury, and body pain caused by physical activity. Full Spectrum and Broad Spectrum CBD oil tincture and other products by CBDistillery are all specially made with naturally occurring plant proteins, minerals, vitamins, and more that provide instant relief.
Full relaxation
By helping regulate cortisol production, CBD derived directly from the organic cannabis plant promotes general relaxation. Cannabidiol is also known to react with serotonin, one of the body's four "happy hormones." This compound also aids in relaxation by boosting mood, improving appetite, and general wellness.
Faster recovery
Another benefit of consuming CBD oil tincture or other CBD-based products by CBDistillery is that it helps boost wound healing and helps you quickly recover from anybody or muscle injury. It may be able to help broken bone injuries and reduce inflammation in other injuries.
Better sleep
CBDistillery CBD oil products promote better sleep. Early studies indicate that high dosages of CBD may support sleep. One investigation found that, compared with a placebo, a CBD dosage of 160 milligrams (mg) increased sleep duration. With that, many people use CBD for insomnia and other sleep disorders.
Improved focus and concentration
CBDistillery CBD oil as well as another formula also helps improve mental clarity, focus, and concentration. It increases cerebral blood flow to parts of the brain that regulate memory, including the hippocampus. ADHD patients taking medical cannabis reported a reduction in positive impacts of CBD intake.
Why is CBDistillery Effective?

Unlike other available CBD products in the market, CBDistillery CBD products are extracted from non-GMO industrial hemp and a US Hemp Authority certified as well as a member of the National Hemp Association that fully ensures quality products.
CBDistillery claims to source its hemp from three hemp farming states in the US using natural farming practices and had undergone third-party testing to ensure purity, potency, and consistency.
CBDistillery is also pretty clear about how it extracts CBD for its full spectrum CBD, broad-spectrum CBD, and CBD-isolate products. Here is how each product is extracted and carefully sourced:
Full Spectrum CBD and Broad Spectrum CBD
For full spectrum CBD and broad spectrum CBD products, CBDistillery uses a carbon dioxide supercritical extraction process, this approach ensures the safety and side effects both for the natural environment and its end users.
CBD Isolate
To extract CBD isolate, CBDistillery uses ethanol extraction, a process that can leave behind solvents unsafe for human consumption. But the brand makes sure to test products for solvents, so you're not gulping them down or rubbing them into your skin.
CBDistillery CBD products have also undergone third-party testing to check potency levels and effectiveness. The result of the Certificate of Analysis (COA) shows cannabinoid profile, terpene content, and possible contaminants like heavy metals, pesticides, residual solvents, molds, bacteria, and other contaminants that could affect the formulation of any of CBDistillery product.
Click Here to Get CBDistillery Products at Discounted Price.
What are the ingredients in CBDistillery Products?
Before purchasing any product, especially concerning your overall wellness and health, it is imperative to go through the full list of ingredients. This way you will know what ingredients are included in its formulation as well as the CBD serving size included in its formulation.
Fractionated Coconut Oil (MCT)
Fractioned coconut oil also known as MCT oil is a liquid form of coconut oil composed of medium chain triglycerides.
Full Spectrum Full CBD Hemp Extract
Full-spectrum CBD has a couple of benefits over broad-spectrum CBD and CBD isolate. It contains all of the naturally available compounds of the cannabis plant. In hemp-derived full-spectrum CBD, the THC will be no more than 0.3 percent.
Broad Spectrum CBD Hemp Extract
It has all of the plant's naturally occurring compounds with completely THC-free components in it.
Flavonoids
This component offers many functions including its various antioxidant benefits that can help your body ward off everyday toxins.
Natural Terpenes
The most common terpenes found in hemp plants are beta-caryophyllene, limonene, pinene, myrcene, and linalool. Terpenes have acne-fighting, antiseptic, and anti-inflammatory properties showing as a potential acne treatment. CBD oil is reported to offer anti-anxiety effects.
Who is CBDistillery best for?
No matter why you want to use CBD, CBDistillery has products that will work for you. CBDistillery products work best for people who struggle with pain. Whether you have chronic pain that lasts for months or a pulled muscle that causes mild discomfort, CBD can help.
CBDistillery CBD oils are also great options for people looking for traditional alternatives for relieving their stress levels, sleeping disorders, and chronic pain. CBD products offered by CBDistillery also have specified CBD pet products for cats and dogs.
However, despite its various health benefits and advantages on our overall wellness, consuming CBD should be first referred to your healthcare professional. Furthermore, if you are taking any other medication you should check with your healthcare professional before taking CBD.
CBDistillery Pros and Cons
| Pros | Cons |
| --- | --- |
| ✅ A wide range of CBD products is pre-measured thus no worries in measuring your own CBD serving size. | ❌ CBD products can only be purchased directly from the CBDistillery website.  |
| ✅ Directly extracted from non-GMO industrial hemp authority certified by the US Hemp Authority. | ❌ Not recommended for children and pregnant women.  |
| ✅ Tested by independent labs to further check the effectiveness and safe consumption. | |
| ✅ Affordable prices and high-quality CBD products. | |
| ✅ Transparent manufacturing and sourcing practices. | |
CBDistillery Cost and Discounts
After learning all the basics about CBDistillery such as the product quality, their testing and certifications, and extraction methods, now is the time to learn about their pricing policy. Many prefer CBDistillery because its offers affordable prices in exchange for high-quality CBD products.
Here is a glimpse of their price bracket offered depending on the desired formula or CBD product purchased:
CBDistillery Softgels
CBDistillery offers both broad-spectrum and full spectrum CBD soft gels in 30- and 60-count bottles. Get a Full Spectrum CBD Softgels containing 30 mg in a 60-count bottle for only $115 and $42 for the 30-count bottle (one-time purchase) or get a weekly subscription and save up to 30% with a FREE shipping promo.
CBDistillery Gummies
The price for CBD gummies ranges from $60 to $100. 30-count bottles are worth $60 while 60-count bottles or mix pack is worth $100 (one-time purchase). CBDistillery offers FREE SHIPPING if you avail their weekly subscription
CBDistillery CBD Oil
For pure CBD tincture oil, CBDistillery's price ranges from $24.50 for the Full Spectrum CBD Oil with 500 mg of CBD content to $240 for the Full Spectrum CBD Oil with 5000 mg of CBD content.
CBDistillery Topicals
CBDistillery also offers a skincare collection like facial cream, serum, lotion, and CBD lip balm worth $50 for the 500 mg balm. CBDistillery offers FREE SHIPPING if you avail of their weekly subscription.
Click Here to Get CBDistillery Products at Discounted Price.
CBDistillery Refund Policy
According to the CBDistillery website, CBDistillery offers a 60-day money-back guarantee for any of their product purchase. If in any case, you find the product disappointing or unsatisfactory. You can request a refund and in no time, get your money back.
Considering that most CBD manufacturers only offer up to a 30-day warranty is an additional point for CBDistillery. All you need to do is to contact CBDistillery via email or fill out their Money Back Guarantee Form to process your refund.
Conclusion
Overall, CBDistillery which is owned and managed by its parent company, Balanced Health Botanicals is an excellent CBD company offering the highest quality CBD products that you can legitimately trust.
Depending on your needs, tolerance, and personal preference, a different formula may best fit you. Thus, knowing the right CBD product to use is important to fulfill your special needs.
Furthermore, knowing your limitations especially in dealing with high THC products like the CBDistillery Synergy+ Collection is also important to not go beyond your required dose. It is still best to consult your healthcare professional before adding any dietary supplements to your diet.
CBDistillery​​ Reviews FAQs
Who owns CBDistillery?
CBDistillery is owned by Balanced Health Botanicals
How long does it take to receive my order?
It takes an average of 5 to 7 business days. You can check your order status using the UPS tracking number provided via email as soon as you take your purchase
Which CBD product should I use?
CBDistillery offers a way for you to know which product best works for you by taking their CBD Quiz.
Click Here to Get CBDistillery Products at Discounted Price.