Interested in Building a Food Delivery App?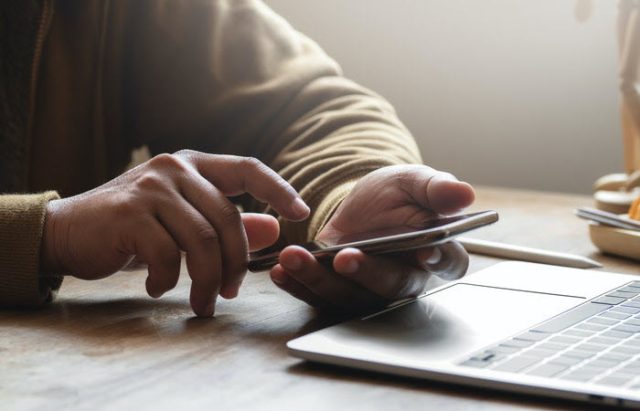 Today, there is a mobile application for every task we do daily. For this reason, the mobile app industry has witnessed enormous growth over the last couple of years, with billions of apps downloaded every year. Businesses of all kinds have certainly benefited from the emergence of mobile applications.
One of the apps that's seen progressive growth in the recent years is food delivery app. It shouldn't be surprising as everybody loves to eat. There is nothing better than ordering your favorite dishes from the comfort of your home with just a simple click. Over the last decade, there has been a massive change in the eating habits of people, and with the advent of technology, everything is now available at our fingertips.
People nowadays prefer food being delivered at the doorstep rather than visiting their favorite restaurant. This trend is the primary driving force behind the growing demand for food ordering applications. These applications have since gained immense popularity due to their convenience and simplicity.
These apps have also boosted the business of restaurant owners as they are now able to reach out to a more extensive customer base through these applications. Food delivery joints like Uber eats, Zomato, Swiggy, and Foodpanda offer collaboration platforms for restaurants of all sizes to connect with their clients.
The success of food delivery apps has left everyone dreaming of having their food joint with a takeaway facility. This has also increased the number of startups in the food industry; hundreds of new ventures have come up as a result of the success of food delivery applications.
Creating a mobile application today is a simple task due to the presence of a wide range of tools and technologies. Nonetheless, it is still essential to understand the intended purpose of the app. Developers need to follow several guidelines and stick to specific criteria to make the application suitable for use. Hence, designing and developing a food ordering app from scratch involves a series of complex procedures.
Why do we need a food ordering app?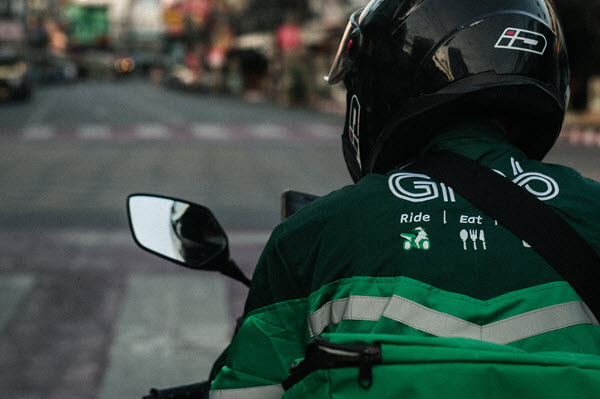 Millennials always prefer comfort and quality more than quantity. Food ordering apps typically have features like 24/7 availability, simple user interface, secure transactions, and glitch-free operation; this is the reason a fair portion of the population prefers to use mobile apps over websites.
Differences between popular food ordering apps
The process of research and analysis of market data plays an essential role during the development process. Developers continuously add the latest features to make it more user-friendly and engaging. The food delivery app makes it much easier to find and order food from a restaurant from the comfort of one's home.
An important consideration while developing a food delivery app
A fair bit of research is needed while developing a food ordering app. To begin with, you need to understand the different steps involved in creating and releasing a food delivery app. The following section of this article will take you through the various steps involved in the process of food delivery app development.
Many believe that creating an app from scratch would be a little bit difficult, but the most important thing is that you have to understand the fundamentals of existing food delivery apps clearly. Some basic things which you need to keep in mind while designing the interface are simple and minimalist design, visual enhancement, proper integration of local restaurant data, and related technical aspects.
Before you start creating the app, you need to have a clear picture of your target goal and the features that you want in your app. This will help you in focusing on the key aspects of your app.
Begin around your locality, the first step will be to test the concept. You will need to have a proper marketing campaign that is scalable to promote your online food ordering app.
Hire a skilled and experienced app development agency or individual who has prior knowledge of working in this field.
For every food delivery app, promotion plays an essential role at the time of starting. Try to reach your customers using social media and other digital platforms.
Consistently focus in utilizing valuable customer feedback to help you in making necessary changes to make it more user-friendly.
There is a wide variety of food delivery apps, so it's essential to decide on the type of app you wish to create. The following are some of the different food ordering apps:
Apps which deliver locally prepared food
Food ordering apps like Foodpanda, Swiggy, and Zomato serve in bridging the gap between the customer and the restaurant
Apps black provide regular notifications annelids on your phone when used for a longer time.
See Also: The Hidden Costs of Developing A Mobile App You Should Be Aware of
Market research as per the target audience
Defining the target customer base is a crucial part of every product development process. The development process of a food delivery app also requires extensive market research. Food delivery apps are primarily used by people with a busy lifestyle like working professionals, students, and entrepreneurs who spend most of their time interacting with others.
Before creating your application, it is always recommended to understand existing applications in the same category thoroughly. This will give you a better idea of the master features while you can avoid copying the exact ideas. You have to have an innovative approach to make your application stand out from the rest.
Technical Requirements
Selecting the right technology before starting to work with a food delivery application is necessary depending on the budget, features, and platforms that you wish to incorporate.
The compatibility of the app with different platforms and tools like app clones, SDKs, and APIs is crucial.
These factors will affect the cost, time, and effort needed for the development of the app.
The design of the user interface also plays a significant role in the popularity of the food delivery app. It would help if you always focused in creating a simple, fast, and flawless interface with integrated payment gateway, menu processing, and food order selection features.
Must-have features of food ordering app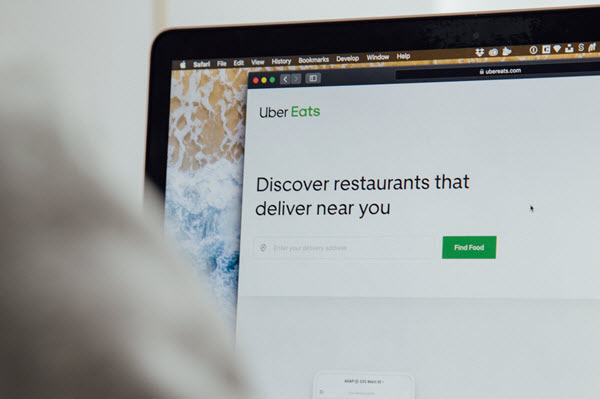 The following are some of the features that one should consider when developing a food delivery app:
Detailed information about food joints along with complete menu and pricing
Quick-ordering feature based on the order history of customer
Integrated geolocation to allow users to find nearby restaurants
Real-time order tracker to keep track doctor ordered list
Integrated payment gateway to enable hassle-free payment
Support of sums notification for information like order confirmation, dispatch, etc.
Categorization of restaurants based on the type of cuisine availability and locality
Login using social media accounts and sharing option
Users must be able to rate and review restaurants based on their services
Like this Article? Subscribe to Our Feed!

We are growing Full Stack Developers Company with a +ve work with our efforts and skills in Mobile App Development. Visit our Website Apps Maven or Blog for more insights.