The Best Ways to Build Muscle Naturally After 40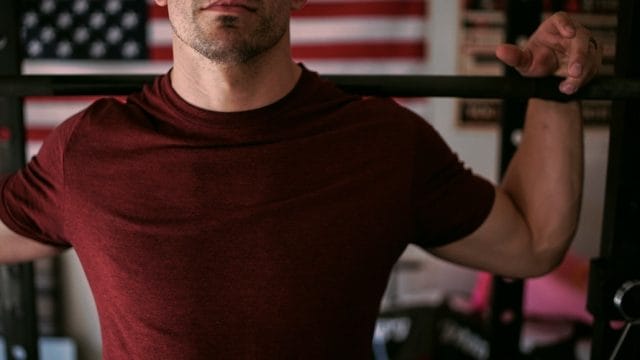 Deciding to get fit and build muscle after 40 isn't easy, but it's possible. In fact, online sportswear brand Vivotion believe building muscle actually becomes more comfortable as you get older.
Chances are you were far more active during your younger years and didn't have enough time to recover and slow down. That can make it difficult for you to gain mass. Another tricky part about increasing muscle mass at 40 is that you may find it is easier to put on the weight you didn't intend to. Also known as the "dad bod".
But don't worry as there are simple things you can do to achieve or maintain great shape. Although you won't be as enthusiastic about it as you may have been in your 20s, obtaining that muscular physique is possible at any age – whether you're 40, 50 or 60!
Here are the best ways you can build muscle naturally after 40.
First things first — DIET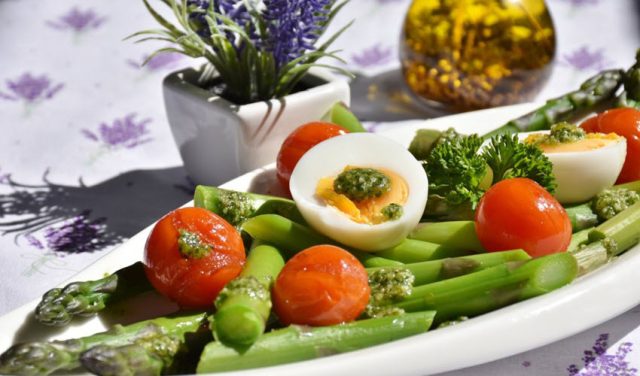 Keeping track of what you eat is the most important thing to do before you even begin working up a sweat. As you already know, your metabolism gets slower as you age. Therefore, you have to become more careful when choosing what to eat.
Make sure you consume carbohydrates before and after your workout to keep your gains lean. You don't necessarily need to lessen your food intake. Just make sure that you're eating enough and that what you are eating is healthy. Do your best to cut out cholesterol as well as processed foods from your diet.
Keep a diet based on a rich variety of fruits and vegetables as well as nuts and legumes to load up more on rich fats.
Don't Go Hard On Yourself
It can be intimidating to see younger men lift heavy weights at the gym, but you don't need to try to fit in. Go at your own pace. There's nothing wrong with starting with dumbbells as long as you try your best to work your way up.
A common misconception about lifting is that you won't build muscles if you use lighter weights — this is not true. In fact, doing more reps with light weight can stimulate as much muscle growth as doing lower reps using heavier weights.
Besides, suddenly lifting heavy weights after years of rest can cause aches and pains all over your body. And if you choose to ignore them, they may get worse and eventually prevent you from training correctly.
However, if you think you can use heavier weights with some exercises, you can do so. Mixing heavy, medium, and light weights are also more efficient in gaining lean mass.
"Stimulate Don't Annihilate"
This is a quote popularized by eight-time Mr. Olympia Champion, Lee Haney. He has a deep understanding of the difference between training hard and training "smart".
Surely, training hard should always be on top of mind. Nonetheless, it's also crucial that you consider its negative impact on your body. Building muscles take time and you can't expect instant results even if you're regularly lifting the heaviest weight possible.
Unlike what most people say, pushing yourself past your limits will have a negative impact on your body. Being active doesn't mean you always have to feel tired and not have time to enjoy the finer things in life.
Remember that you need to train hard to get stronger and not get weaker. It's also especially important for weightlifters over 40 to be extra careful with using the proper form to avoid any injury.
Stretch Those Muscles
One of the most important aspects of fitness that many adults neglect to do is stretching. Take note that warming up and stretching are two different things. Warming up is done before exercise and stretching should be done after the workout.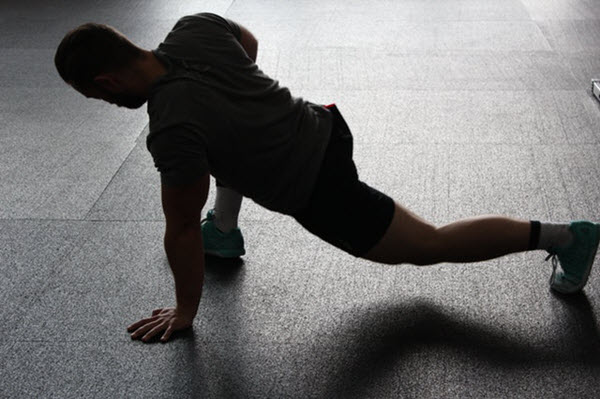 Although it doesn't necessarily make you stronger or prevent injury, stretching is essential especially for those over 40 as you may start losing flexibility. This also helps in loosening those muscles that feel tight after a workout.
Here's a tip: Stretching for about 60 seconds a day may not seem like much, but it will make a significant difference compared to doing none at all.
Make Time For Recovery
Hey, chill out.
Take time to allow your body to regain all the strength lost during training. One of the best things you can do to aid recovery is to get enough sleep (at least 8 hours). It can also promote muscle growth, fat loss, and improve other bodily functions.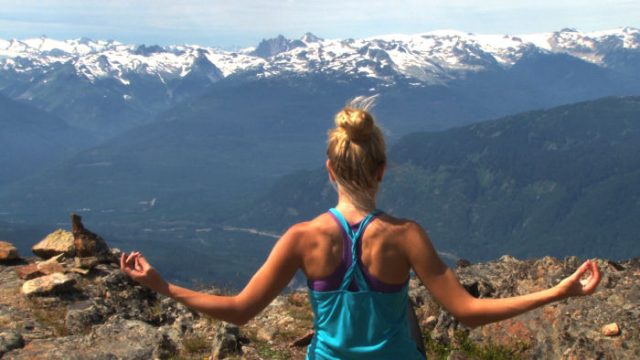 Doing yoga or meditating is also an excellent way to get back in shape. Practicing deep breathing allows you to relax and it can also help a lot during exercise.
Do What You Enjoy
With a lot of problems on your mind now that you're an adult, building muscles shouldn't be one of them. In fact, it should actually be a stress-reliever for you. That's why when working out, you should do what you enjoy doing.
Some people have better conditioning and bone structures which makes other exercises better suited for them than others. If you find a workout challenging, then STOP doing it. There are endless options that will give you the same results.
It's not even necessary to work out every single day. So, find a convenient time for you. Plus, don't do the things you think are appropriate for your age but may actually be inappropriate. Ditch slow-paced treadmills and strenuous exercises. Do what you think is fun and exciting for you.
Your Age Isn't an Excuse
Last but not least, your age isn't an excuse. Building muscle at 40 is possible as long as you keep moving and choose your food wisely. Time is the most significant constraint, but a determined individual can surely make it.
Conclusion
Many people think that being middle-aged comes with a new set of rules, but they couldn't be more wrong. Even after you hit that big 4-0, you can still lift heavy and train hard. But of course, you need to keep it moderate to make sure your body copes up with all the hard work.
But before you do any of this, see a doctor first and consult them about your plans on building muscles. It's important to be aware of your health condition to makes sure that all your efforts will pay off.
Like this Article? Subscribe to Our Feed!
Isabel Speckman is a North Carolina-based freelance writer and work-from-home mother of three. In her 10 years as a professional writer, she's worked in proposal management, grant writing, and content creation. Her writing skills may be confirmed independently on vivotion. Personally, she's passionate about teaching her family how to stay safe, secure and action-ready in the event of a disaster or emergency.