Take The Strain Out of Exercise: A Look at The Best Yoga Apps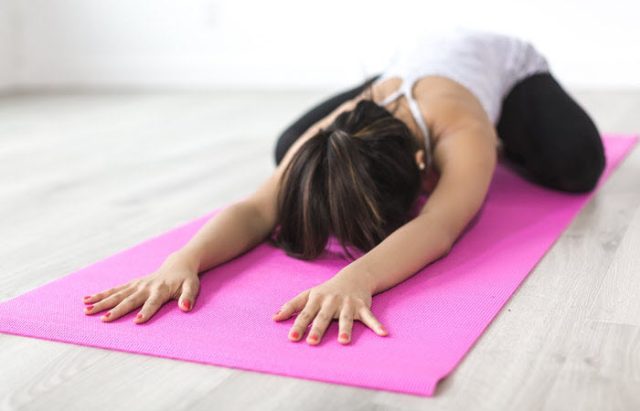 Working out for that dream body has since become incorporated into many people's daily routines. There are many different methods of working out. Depending on the end goal, individual workouts will all be different. For example, those who are looking to body build will do different exercises compared to someone toning. One of the best ways to work out is yoga. The good thing is that there are great yoga apps for beginners available.
Yoga has been around for 5,000 years and offers an enduring exercise program. Doing yoga burns calories and tones muscles. It is also perfect for a total mind-body workout that combines a range of strengthening poses with deep breathing and meditation or relaxation. There are over 100 different forms of yoga. Some are fast-paced and intense, while others are gentle and relaxing.
Yoga has since become a popular type of excise for many. There are different types of yoga, such as Power and Hatha, which are two very different kinds of workouts. However, apps offer individuals the flexibility to work out at home or help beginners get comfortable. Luckily, there are many apps available which can help. Here is a list of the best yoga apps for beginners you can check.
Daily Yoga

Daily Yoga is excellent for individuals who are well-versed with yoga or for those who are just starting. It offers hundreds of class plans for all abilities and users can find many asanas. The step-by-step daily instruction guide will help users through every position and movement when doing yoga. It also helps them safely master challenging poses, which they wouldn't usually be able to do.
As time goes on, the users' flexibility increases, allowing them to perfect different positions. The app includes more than 50 plans for working out and will help users get fit with yoga. It also connects users to a global community of people who share the same interests to keep them motivated.
Yoga Studio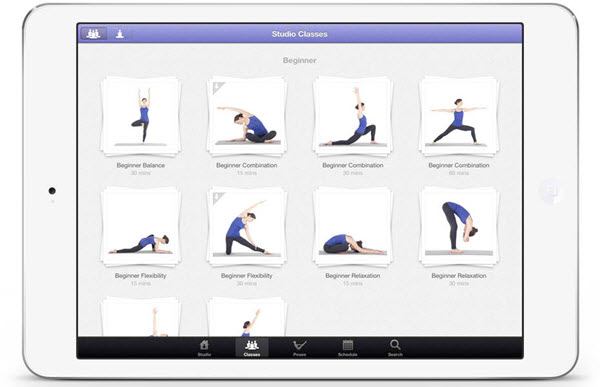 Yoga Studio is an all-in-one meditation and yoga app. It features over 130 videos for yoga users and meditation videos, which range from 5 minutes to 1 hour. The app offers users a carefully curated selection of classes that are catered and tailored for their needs. This means finding what's right for them is a breeze.
The app also offers classes based on ability, intensity and duration. This allows users to tailor their workout to meet their requirements.
See Also: Yoga and Health: From Better Mental Health To Improved Sleep Quality
Down Dog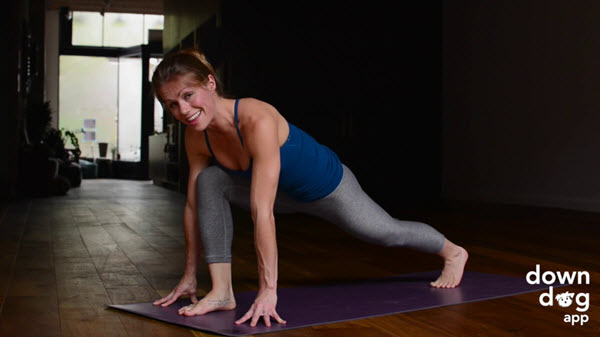 Down Dog offers its users over 30,000 configurations. It gives users a new yoga practice every time they step onto the mat. Plus users learn a variety of yoga exercises to avoid getting bored.
Down Dog features a 3-day induction into yoga and practices that are specifically designed to strengthen and stretch the backs. Users can also upgrade a paid feature and gain access to a Boost feature, which targets 12 different areas of practice from seven different yoga instructors.
Pocket Yoga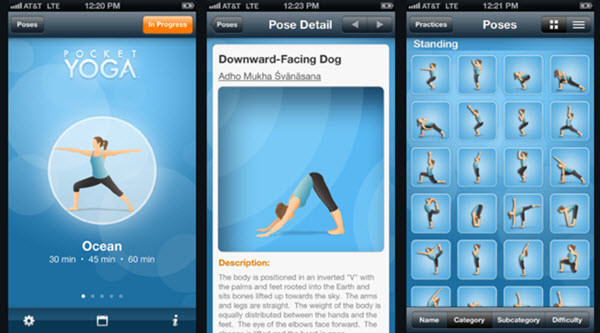 Pocket Yoga is like having a yoga instructor inside your smartphone from Smartphone Checker. The app has a very detailed voice and visual instructions that help users and guide them through each pose and every breath.
There are over 200 beautifully illustrated images on the app, which shows users the correct posture and alignment. It also has an included dictionary, which describes the benefits and techniques of different poses. There are 27 sessions to choose from that are designed by experienced yoga instructors. Each pose comes with varying degrees of duration and ability, which makes the app an excellent yoga source.
See Also: Yoga Helps You Love Yourself
5 Minute Yoga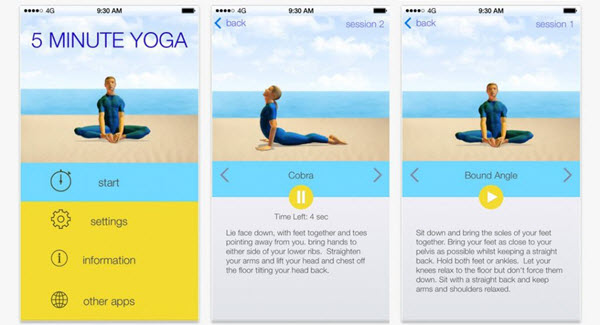 As indicated by the name, the 5-Minute Yoga app offers users quick and effective 5-minute yoga sessions. They are great because users can reap the benefits of doing yoga while not taking up too much time in their day. Continually using the app daily can help improve flexibility and increase strength. It can also help tone muscles and reduce stress, which clearly makes it one of the best yoga apps for beginners available.
Like this Article? Subscribe to Our Feed!