5 Best Personal Trainer in Singapore 2023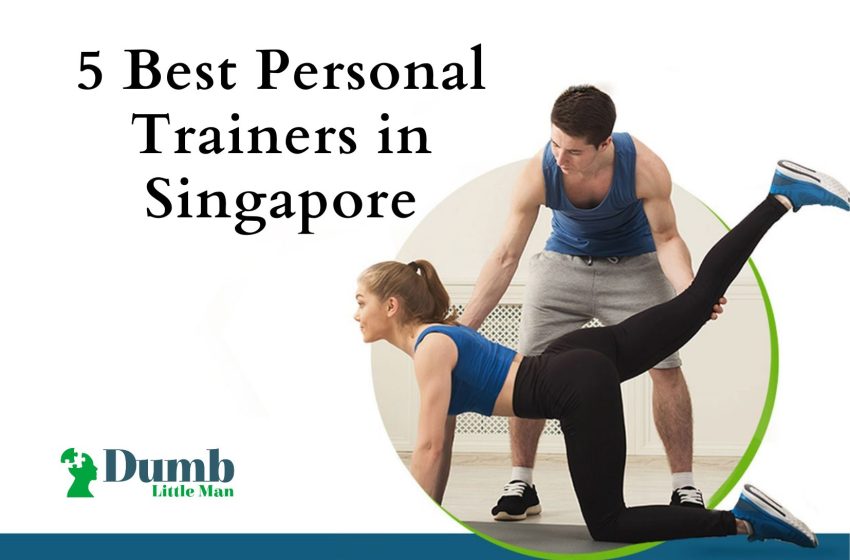 Have you been hitting a local gym for some time and not seen any improvement yet? Do you have trouble maintaining your workout plan? Then, you would need personal training to help you get started on your fitness journey and achieve your personal fitness goals.
Maintaining fitness plans can sometimes be challenging. You need a personal trainer to guide you through the journey. With a good workout program in private sessions and a nutrition coach, you would achieve those fitness goals.
Personal trainers in Singapore are fitness experts who guide you in your workout routine and nutrition plan. There are a good number of personal trainers in Singapore who do personal training for a living. Getting a personal trainer is one step away from achieving your fitness goals.
If you're looking to lose some extra weight, you need to sign up for nutrition coaching to help you draw up a nutrition plan as you begin your weight loss journey. You can also work with health coaches and rehab specialists.
Who are personal trainers and what do they do?
Personal training involves providing one-on-one or small group strength training and weight loss programs for individuals who want to be fit and healthy or who are overweight and underweight and who just had a baby.
Personal trainers possess the knowledge, skills, and abilities to construct safe and effective fitness programs for their clients. A good trainer delivers safe, effective, fun, and interesting workouts to all clients. Personal trainers have knowledge of human anatomy and the concepts of functional exercise and basic nutrition. They can design and execute individual and small group exercise fitness programs tailored to meet the needs and goals of the client.
A trainer creates one-on-one fitness programs for their clients, motivating and guiding them to achieve their goals. They will give clear instructions and advice to their clients in every session they have with them. Your trainer will demonstrate exercises and routines to you. They will provide you with information or resources on general fitness and health issues. They will assist you in exercising to minimize injuries and maximize fitness. They will modify your exercises according to your fitness level. They will also monitor your progress.
Your trainer will be responsible for your safety during your workouts sessions with them. Your trainer doesn't give medical advice, physical therapy advice, or attempt to make a medical diagnosis. Your trainer is not certified to provide you with you a body massage.
What Are The Health Benefits Of Fitness?
Staying fit has a lot of physical and mental health benefits attached to it.  According to the Centers for Disease Control and Prevention (CDC), "Regular physical activity is one of the most important things you can do for your health." Research shows that regular exercises can reduce your risk of developing certain diseases.
Longer Life Span
According to a 2018 report from the Department of Health and Human Services, "Strong scientific evidence shows that physical activity delays death from all causes." It's no doubt that regular exercise coupled with a healthy diet can increase your life span.
Better Sleep
Research shows that people who exercise regularly have a good sleep. Exercising regularly can help you sleep better. It can also reduce daytime drowsiness and the need for sleep medication.
Improved Brain Function
Regular exercise has been known to reduce dementia and Alzheimer's disease in adults. Eating healthy and exercising regularly can improve one's brain health.
Improved Heart Health
A good workout plan and a healthy diet can help reduce your risk of developing stroke, heart attack, and other heart-related diseases. It also helps lower blood pressure and improves cholesterol levels.
Reduced Risk Of Diabetes
American Diabetes Association (ADA) says that "Physical activity and exercise should be recommended and prescribed to all individuals with diabetes as part of the management of glycemic control and overall health."
Benefits Of Having A Trainer
They will assist you in reaching your health goals.
You will achieve your goals faster with a fitness trainer.
You will learn about health, fitness, and your body.
Good physical activity helps your mental health.
You will learn to create a healthy lifestyle for yourself and your family.
Personal trainers help clients reach their health goals through appropriate cardiovascular, flexibility and resistance exercise.
Personal trainers can motivate their clients in an encouraging and uplifting way towards improving their overall fitness levels and health.
Personal trainers do not engage in intimacy with their clients. A good trainer does not touch their client inappropriately.
Personal trainers do not pry into your private life or force anything on you. They listen to the needs of their clients.
The Best Personal Trainers in Singapore
As mentioned above, regular exercise and staying fit provide many health benefits. To ensure that you're doing the right exercises the right way, it's advisable to get the best personal trainer for top-notch personal training to attain your fitness goals.
This article provides a list of the best trainers in Singapore with information on contacting them. You can book a free trial session and free consultation with them.
Best Personal Trainer Singapore 2023
1. Rodandac
2. Fitness Functions
3. TGIF Studio
4. Noopura Yeliur
5. 1-Habit
1. Rodandac
Rodandac is a fitness company with nineteen years of experience in the fitness industry. They were Top 10 for manhunt in 2019. The founder of Rodandac, Andrew Lau, has over ten years of experience in the fitness industry.
Have you been trying to lose weight on your own but motivation and commitment are issues? All you need is a personal trainer in Singapore who will motivate you to do better. In their words, "having someone that you trust and connect with is essential to make your workout fun and worthwhile."
You don't need to go to the gym; Rodandac will send their skilled personal trainers to you. Their trainers will teach you what works for your body and help you get your health back on track. Rodandac believes that "Listening to the client is the most important thing a personal trainer can do."
Rodandac is one of the top personal trainers in Singapore that conducts strength training and resistance training for their customers. Their training package comes with a personal trainer, customised workout, and a feeding plan. They boast of modern facilities and expert personal trainers.
Rodandac is one of the top personal trainers in Singapore. They can boast of being the best personal trainer Singapore has to offer. They provide a quality personal training session for their customers.
Rodandac firmly believes in mastering one's craft by understanding your physiology and how your body works in relation to one's mind. "I put the client relationship at the forefront of all decisions and use emotional intelligence to help the client to get the best results possible."
Their pool of personal trainers tailors a workout routine that fits your goal. If you're looking for expert personal trainers in Singapore, you can turn to Rodandac. They are one of Asia's leading personal trainers in Singapore who believe that regular contact with their clients increases their commitment to fitness.
Website: https://www.rodandac.sg/
Facebook: https://www.facebook.com/Rodandac/
Phone: +65 93802414
2. Fitness Functions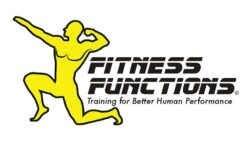 Fitness Functions, headed by Ivan, is one of the top personal trainers that bring personal training to your doorstep. It is a small fitness business but one with certified and experienced personal trainers. Ivan mixes his training with boxing, circuit training, and HIIT workout. His firm knowledge in anatomy assures you that you're in good hands.
They have been featured regularly in articles on Singapore Expat Living, Sassymama, and The Straits Times local newspaper. They specialise in weight loss, toning, fat reduction, core stability, flexibility, rehabilitation, stamina building, youth training, and nutritional guidance.
Aside from Singapore, they also have their services available in Hamburg, Germany. If you wish to remain home, they provide you with the option of online training that is held over Skype.
They are one of the most popular gyms with expert personal trainers in Singapore. Their facilities and a team of personal trainers are known to be top-notch. They offer muscle gain and pre and post-natal training. They provide flexible personal training packages for their customers.
They offer a body transformation programme with a total body assessment and a nutrition plan, and flexible training sessions that fit with your busy schedule. They have multiple locations in Singapore.
Services provided: one to one training, online personal training
Website: http://www.fitness-functions.com/
Phone: +65 9654 7064
Email: [email protected]
3. TGIF Studio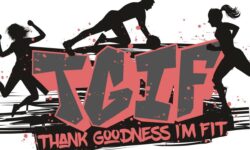 TGIF stands for Thank Goodness I'm Fit. Their class is tailored to meet every one of your goals. Their personalized training is tailored to meet the specific goals of individuals with medical conditions. True to their name, training with them will get you into a fit shape as long as you are consistent. Training is strictly by appointment.
They offer small group classes which last for about forty-five minutes. They also provide an Urban Bootcamp, which is conducted outdoors for sixty minutes. With TGIF Studio, you can get a free class for every referral.TGIF Studio also has Yoga classes and Hip Hop dance classes for adults and kids coming soon.
If you're looking for a top-notch personal trainer in Singapore, TGIF studio is an excellent option. They can boast of being one of the best personal trainers in Singapore. They use fitness science and sports science for their training exercises. They have personalized training programs for individuals who have specific goals, medical conditions, and injuries.
Website: https://tgifstudio.wordpress.com/contact/
Phone: 9021 7143
Address: 41 Sunset Way, #01-01a Clementi Arcade, Singapore, 597071
Email: [email protected]
Facebook: https://www.facebook.com/tgifstudiosg/
Instagram: https://www.instagram.com/tgifstudio/
Operating hours: Mon to Fri: 6 am-9 pm, Sat: 7 am- 2 pm, Sun: 8 am-1 pm.
Operating hours for small group training: Mon- 9.15 am & 5.30 pm. Tues- 7.30 am & 9.15 am. Weds- 9.15 am & 6.15 pm. Thurs- 7.30 am & 9.15 am. Friday- 9.15 am.
4. Noopura Yeliur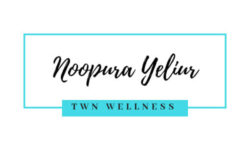 Have you been looking for a female trainer? Look no further than Noopura Yeliur, who offers prenatal and post-natal training. She is one of the best female trainers in Singapore.
Noopura Yeliur is a Physiotherapist and a personal trainer for mums and mums-to-be in Singapore. If you are a mum or mum-to-be looking for a personal trainer in Singapore, Noopura is the one for you. Noopura is a Physiotherapist with a Masters's in Clinical Exercise Practice from Victoria University in Melbourne.
She has worked as a Rehabilitation Specialist for more than four and a half years in Camden Medical Center. She is also certified in DMA Clinical Pilates.
With her physiotherapy knowledge, she specializes in prenatal and postnatal training and training for women with Diastasis Recti. Noop's services include Personal training, Customised E-Training, Prenatal / Antenatal Workout, and Postnatal Workout. Her operating hours are as convenient as ever. She also offers online personal training sessions.
A review from Sarina Mukhi says: "Noop has been the best trainer I have worked with thus far, and I have had about six serious trainers in the past 10 years. What makes her unique is her thorough understanding of human anatomy. She is a physiotherapist and can pinpoint low impact exercises that make dramatic differences in strength and weight loss. She is also nice and accommodating and understands the complex issues many women face in the pre and post-natal phase. I am so happy and grateful I met her."
Website: https://www.trainwithnoop.com/
Facebook: https://www.facebook.com/trainwithnoop/
Email: [email protected]
Operating hours: Mon: 8 am–8 pm, Tue: 8 am–8 pm, Wed: 8 am–8 pm, Thurs: 8 am–8 pm, Frid: 8 am–5 pm
5. 1-Habit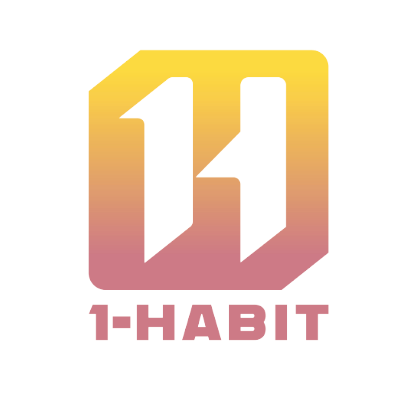 1Aqilah Norazman founded 1-Habit Aqilah battled with crash dieting and binge eating cycles that made her beat herself up about the issue. She wants to make sure nobody goes through that horrible phase by mindset and personal coaching.
As the name implies, they're bent on incurring good habits on their clients. 1-Habit makes you stick to one good habit; proper dieting and consistent workout. They have been featured in Channel NewsAsia, Berita Harian, Decathlon, Suria, and Shape.
As soon as you sign up with 1-Habit, a questionnaire will be sent to you to learn more about your needs and goals. After that, you'll gain access to their Coaching app, where you will get started. 1-Habit program is all about losing weight and transforming your body through nutrition.
They strive to make their clients a better version of themselves through personal training sessions.  They are well seasoned and qualified with long years of experience.
1-Habit is a fitness centre with an array of expert trainers assigned to its members. They work by the saying "different stroke for different folks" and emphasize tailored programs for each of their members. They also draw out a diet plan for you.
Website: https://1habit.co/
WhatsApp: https://wa.me/6598354562
Phone: +65 9835 4562
Address: 717 North Bridge Road Singapore 198685
What to Expect During Your First Personal Training
Below are a few compulsory steps you must follow before you begin your first session with your trainer.
Paperwork
You will be asked to fill out some forms with your contact information, medical history, and current fitness level. You may also be asked about alcohol consumption and drug use. Be as honest as possible to achieve the results you want.
Weight and measurements
You will be asked to step on a scale to measure your weight. Your trainer will also measure your hips, waist, chest, butt, arms, and legs. They also measure your body fat percentage.
Program design
After taking your body measurement, your trainer will ask you about your fitness goals. Your answer is what they need to design a program specific to your fitness level and goals.
How To Prepare For Your First Personal Session?
Personal trainers in Singapore can motivate you to reach your fitness goals. You would need to prepare adequately for the first session with your trainer.
Knowing what to expect and making the right preparations will ease your nerves and help you get the most out of your sessions.
Pick the date and stick to it. Most personal trainers will charge you for unexplained absences.
Arrive at least ten minutes before your session is due to start.
Buy breathable gym clothes that will make you feel comfortable while you work out.
You must be prepared to discuss your injury history. This is very useful information for your trainer as it determines what workout plan you need.
Don't overeat before a workout session with your trainer. It is best to eat light and easily digestible food one hour before the workout. Whole Grain toast and peanut butter or a banana with some yoghurt are good options.
Leave your headphones and phone in your locker. Put away anything that will distract you. The only thing you need to bring is yourself, a hand towel and a water bottle.
Relax and enjoy every moment of your session. If you're feeling too nervous at the beginning, let your trainer know. They are trained to handle such situations. There to support, teach, and coach you towards your goals.
Feel free to ask any questions before, during, and after the session.
Finally, take a water bottle with you to rehydrate during your training session. As engines need engine oil to function properly, your body needs water to do the same. Water acts as fuel to keep you going.
While making sure you're adequately hydrated before your workout, you also want to avoid drinking too much water, or you'll be running to the restroom during your workout session. The American College of Sports Medicine recommends that you drink roughly 2 to 3 cups (473 to 710 millilitres) of water during the 2 to 3 hours before your workout, drink about 1/2 to 1 cup (118 to 237 millilitres) of water every 15 to 20 minutes during your workout.
Adjust amounts related to your body size and the weather, drink roughly 2 to 3 cups (473 to 710 millilitres) of water after your workout for every pound (0.5 kilograms) of weight you lose during the workout.
Feeding Tips To Maximize Your Training
What and when you eat determines the result of your workout session. This article has put together feeding tips to maximize your workout session with your trainer.
Eat A Healthy Breakfast
Eating a healthy breakfast one hour before your morning workout session will improve your overall performance. It is important to eat light food before any workout session, so you don't feel sluggish and lightheaded during the sessions. Whole-grain cereals or bread is a good breakfast option.
Watch Your Portion Size
Don't overeat before a workout session. Eat large meals at least 3 to 4 hours before your session and Small meals or snacks about 1 to 3 hours before your workout session.
Snack Well
You can eat some snacks before or during your workout session. Good snack options include:
Energy bar
Banana
Apple
YYogurt
Fruit smoothie
Whole-grain bagel or crackers
Low-fat granola bar
Peanut butter sandwich
Sports drink or diluted juice
Eat Good Post-workout Food
After a workout session, eat a meal that has both carbohydrates and protein in it so that you can help your muscles recover and replace glycogen stores. Options include:
Turkey on whole-grain bread with vegetables.
Peanut butter sandwich
Low-fat chocolate milk and pretzels
FAQ
What Does a Personal Trainer Do?
A personal trainer is trained personnel that guides you through your fitness journey. At every session, the personal trainer will give you clear instructions on how to perform each exercise. A personal trainer not only guides you but also records your activity, body composition, and other fitness level measures.
Are Personal Trainers Worth It?
Workout is a daily routine that a personal trainer should supervise to achieve the best results. Hiring a certified personal trainer for a personal training program is highly recommended and worth every penny spent. There are home-based personal trainers and gym-based personal trainers. Some even offer an online personal training programme.
You do not need to break the bank to hire personal trainers. Personal training sessions are affordable. You can hire the best personal trainer at an affordable price. Once you have found a perfect personal trainer, stick to the plan, and you will see some changes after a while.
How frequently should I see a personal trainer?
This varies from person to person. It depends on your budget, availability, and need for accountability. It also depends on the workout program that your trainer has drawn out for you. Ideally, you should see your trainer at least 2-3 times a week.
How quickly will I see the results of my training?
You're more likely to feel the results before you see them. The more consistent you are with your training sessions and the more you adhere to your diet plan, the sooner the results will become evident.
What's the best diet for losing weight?
The best diet for your weight loss journey should be food with low calories. Also, you should strictly follow the diet plan drawn out by your trainer. You must be consistent with it for you to see the results.
What should I eat before a workout?
You should take something light as a form of fuel before you begin personal training sessions with your trainer. Pre-workout foods include:
Whole-wheat toast
Low-fat or fat-free yoghurt
Whole grain pasta
Brown rice
Fruit smoothies
Chicken with rice and vegetables
Apples with peanut butter and raisins.
Banana
Whole grain bread
A combo of fruits and Greek yoghurt
Oats: they are full of fibres and vitamin B, which converts carbohydrates into energy.
Dried fruits like dried berries, apricots, figs, and pineapple are an excellent source of simple carbohydrates and are easily digestible.
Grilled chicken, broccoli, and sweet potato: this is a must-try combination for training.
What should I eat after a workout?
A meal comprising protein and carbohydrates is an excellent post-workout meal. You should also drink plenty of water after your workout session.
When do I need a Personal Trainer?
You need a personal trainer when you want to feel fitter and healthier, you're unfit, your clothes don't fit enough, and when you're underweight or overweight. You also need a personal trainer when you have just had a baby.
Where should I train?
No rule says you must train in a particular place. You can train in a park, condo, gym as long as everything you need for your training sessions are available. You can train in multiple locations; it doesn't necessarily need to be a fitness studio, as long as it is convenient for you. If you choose online programs, the operating hours depend on your schedule.
Conclusion
Staying fit is a must for healthy living and getting a personal trainer in Singapore to guide you through the journey is very important. You don't have to break the bank to book a personal trainer as they provide different packages that go well with your budget. This article has provided detailed information about the top personal trainers in Singapore and how to contact them.
These personal trainers provide a wide range of training modalities. Their workouts include HIIT, Muay Thai, functional fitness, injury rehabilitation program, and so on. Their gym membership is very affordable; you don't have to break the bank to get one.
Like this Article? Subscribe to Our Feed!
At Dumb Little Man, we strive to provide quality content with accuracy for our readers. We bring you the most up-to-date news and our articles are fact-checked before publishing.