11 Best Multivitamins for Women • Top Multivitamin of 2023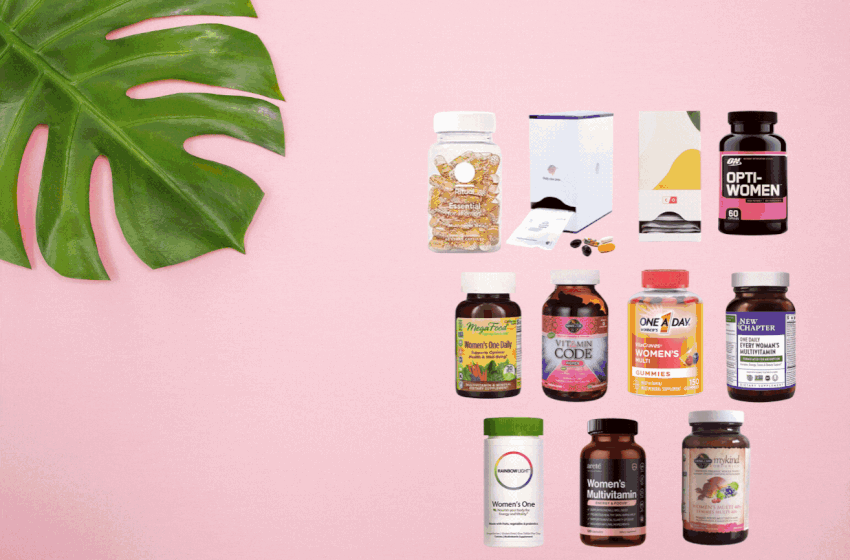 Are you searching for multiple multivitamins to optimize the nutrients intake? The best women's multivitamin will ensure that you are getting enough minerals and vitamins every day.
YES! Women need to take care of their nutrient intake all over their lives. That's because the brain, heart, and skin need consistent vitamins and minerals to work properly.
These multivitamins are essential for pregnant women or women who want to conceive. Moreover, women who are picky eaters and need vegan diets to get the benefit.
Such women should take the best women's multivitamin daily for a limited time as it eliminates the high levels of stress and promotes healthy pregnancy.
When we talk about finding the best women's multivitamin, the process is highly overwhelming that you can ever imagine. So let's take a detailed look!
Best Multivitamin for Women in 2023
11 Best Multivitamins for Women: Detailed Insight
#1. Top Consumer's Choice:
Ritual Essentials for Women 18+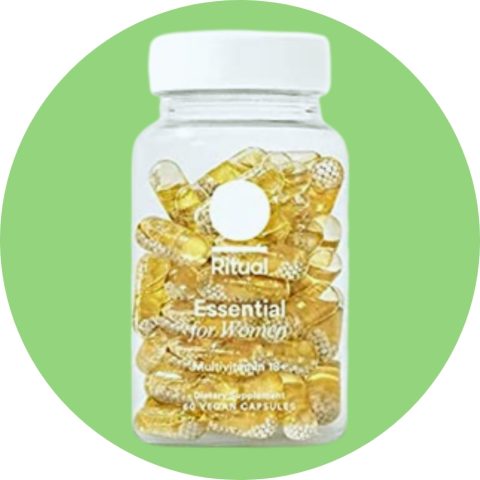 The best women's multivitamin by Ritual is our top choice. It can efficiently fill the entire gaps within the diet while building a more vital yet beneficial health foundation. The plus point is that it's thoroughly tested and purified in producing the best results.
Let's talk about the composition! This multivitamin includes folic acid, vitamin A, b, c, and vitamin D to meet your daily nutrient intake value. It works significantly to produce the necessary results.
How does it work?
Once you take these multivitamins consistently, they work to increase the overall wellness and health within the human body. After taking the supplement for three months will resolve all your nutrient shortfalls and maintain the skin.
A six-month regular intake will support the red blood cells and improve the energy expenditure within internal organs. Moreover, taking it for 12 months will strengthen calcium utilization and integrity.
However, ongoing support will maintain the tissue structures and helps the body in absorbing nutrients. Both the dry and oily ingredients are incorporated for a better experience.
The supplement works to enhance the omega and vitamin D levels within 12 weeks after consistent usage. That's because maximum women are not getting the necessary vitamins in their diet.
Pros
The multivitamins and allergic and gluten-free
It includes a pleasant mint taste
Free shipping everywhere within the US
Complete transparency from where the supplements are sourced from
Cons
Only delivered within the US
You have to sign up for subscription renewal
Price
Here are the pricing details! Getting one bottle of Ritual Essential food multivitamin supplement costs $30 with free shipping everywhere. Moreover, the money-back guarantee makes it more user-friendly.
Shop at Ritual Official Website.
#2. Best Specialized Program:
Persona Women's Essentials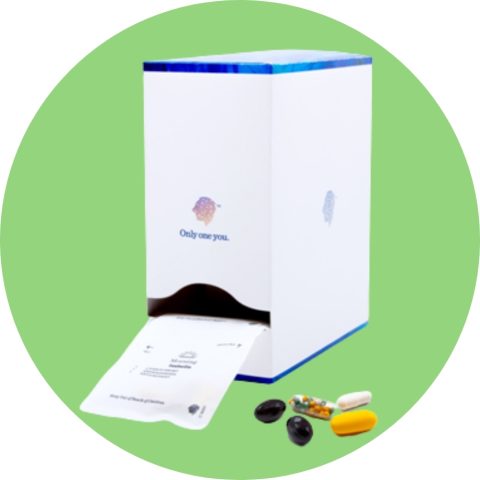 Persona essentials have made a unique approach in making some high-end multivitamins for women to enhance their overall experience. Basically, these are the daily packs consisting of more than three supplements that help to address certain things like pain, energy, sleep, and more.
Besides this, the Persona essential includes sourced ingredients that are highly safe and effective in producing the best results. It includes vitamin A, C, B, folic acid, and many other high-quality supplements to deliver the best results.
How does it work?
Persona offers the users a highly personalized supplement and vitamin plan. Moreover, women can select from specialized programs before receiving any personalized recommendations.
But wait! Do you know how Persona actually works to fit the lifestyle? Persona asks the customers to fill out one detailed and precise quiz that meets their bodily needs.
Basically, it works by asking you general questions such as diet, height, and weight with specific other questions to alleviate the stress levels, mood, and different outcomes to design a specialized program.
It also aids in supporting nails and skin health to let you feel fresh for hours. You will feel a change within a few weeks of consistent usage.
Pros
Customized vitamin programs for all kinds of lifestyle
It's specific to diets
Budget-friendly rates
Promotes healthy metabolism and optimal wellness
Cons
Customers cannot get their individual pills
Assessment is necessary
Price
Prices vary when choosing these women's dietary supplements. The price ranges are different, starting from $5 to $15 depending on the country and the type of package you want.
Shop at Persona Official Website.
#3. Best Women Multivitamin Subscription:
Care/of Women's Care Pack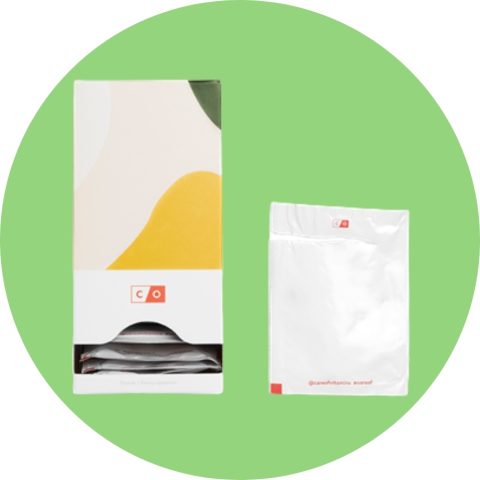 Are you looking for an essential pack that covers all the bases? Well, care women have got you covered with this ultimate multivitamin designed to maintain your health.
The supplement includes calcium, c vitamins, probiotics as the primary nutrients that heal the whole body. Probiotics are good bacteria that improve gut health and better digestion. The vitamins are gluten-free and non-GMO that ensures long-term bone health.
How does it work?
Calcium is necessary for many body functions, such as muscle movement and maintaining solid bones? Women cannot get sufficient calcium levels from their everyday diet, mainly if they are lactose intolerant.
Besides this, calcium absorption decreases by age. But this care women multivitamin includes essential calcium that can promote better body functions while supporting bone health. It also incorporates vitamin d for enhanced absorption.
It further works with probiotics such as L. acidophilus, B. lactis, and L. rhamnosus, which can naturally regulate your digestive health. See the difference!
Lastly, it has vitamin c as a key nutrient. That helps maintain a healthy immune system. It makes it easy to adjust and fermented for absorption.
Pros
The supplements are incredibly convenient to use in daily routine
It aims to take users towards an active lifestyle
It's a daily multivitamin that aids in disease prevention
It arrives at the doorstep daily, so you don't forget
Cons
Results vary from person to person
Sound medical advice from a registered dietitian
Price
It's a 30-day plan that costs $24 every month and $6 for the shipping charges—the total cost measures at $32.
Shop at Care/of Official Website.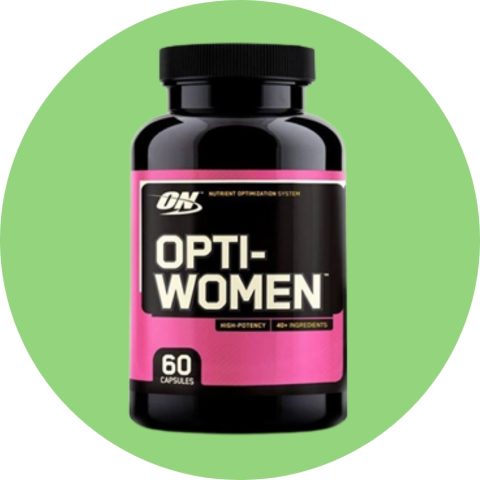 The Opti-women is one such multivitamin designed mainly for active women. It's different from others due to the exciting nutrients it includes to meet the women's needs of getting a healthy body.
The supplement works best to promote enhanced health and wellness with 40 active essential nutrients, including 23 minerals and vitamins. The calcium intake includes 150milligrams of calcium in two servings.
How does it work?
You can consume two capsules of food every day. It's essential to use with balanced diet and exercise programs to make it work effectively. The iron and folic acid integration are necessary for women after pregnancy and during the mensuration period.
Moreover, the multivitamin works to provide immune support to the overall body. Vitamin E is essential for skin health, trust me.
It's an advanced formula that works together to promote better functioning and an active lifestyle. It also supports natural energy levels at the same time.
Opti-women is undoubtedly a unique multivitamin that's not essential to work as a pre-workout supplement.
Pros
Supplies multiple vitamins and minerals
fills all the nutritional gaps for effectiveness
includes all the essential nutrients
Works efficiently with a balanced diet
Cons
A bit expensive
Effects vary differently
Price
Here are the pricing options!
BASIC Price Per Bottle: $15.99 for 60 capsules
Standard Discounted Price: $24.99 for 120 capsules
Shop at Amazon Official Store.
#5. Best Women's Multivitamin to Support Overall Health:
MegaFood Women's One Daily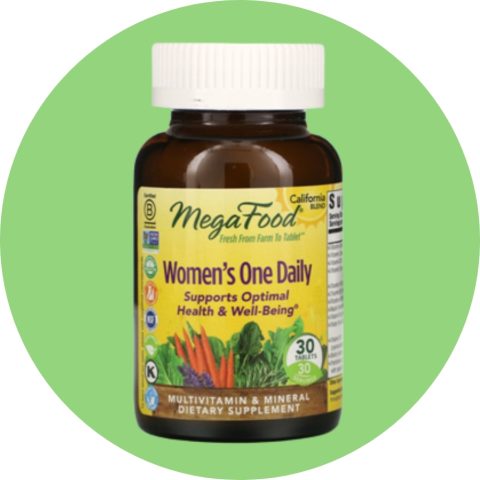 One of the most practical supplements designed to maintain all women's unique nutritional requirements for better well-being and health. Sounds impressive, right?
Quite simply, this one-daily multivitamin incorporates an innovative blend of essential vitamins and minerals such as vitamin A and C along with natural foods such as organic oranges and carrots for promoting optimal health.
How does it work?
The multivitamin ensures an incredibly healthy response allocated with the regular hormone changes in a female body. You can take the supplement anytime in the day, even on an empty stomach.
The active form consists of B vitamins that enhance cellular energy and improves the overall nervous system. Vitamin D incorporation will support healthy bones.
Do you know the supplement works significantly during pregnancy? YES! That's because of the critical nutrients and natural food it contains. It will support overall fetal health.
It can replenish the iron lost, particularly during the menstrual cycle. It can support optimal wellness using one convenient daily tablet.
Pros
It promotes nail health and hair health
These swallowing pills are easy to use
Good value for money
Premium ingredients quality
Cons
It doesn't include calcium
The flavor might not suit everyone
Price
Consider the pricing! One bottle only costs $21.99 with shipping charges to promote overall health. Moreover, it also offers a significant refund policy for better functioning.
Shop at MegaFood Official Website.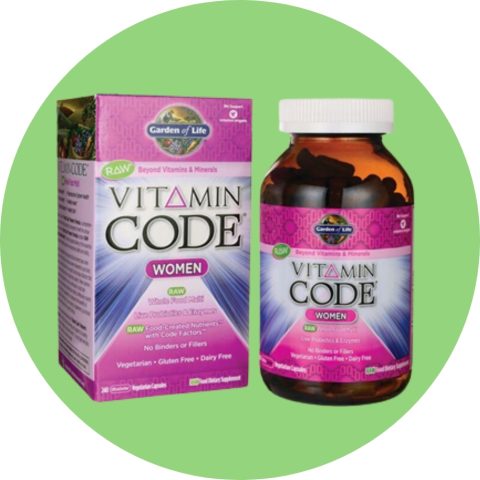 Here is another comprehensive food multivitamin formula mainly engineered to fulfill the needs of all active women during the reproductive years. It also ensures that the body gets enough nourishment to maintain well-being.
The multivitamin includes many supporting antioxidants, and almost 20 vegetables and fruits add along with different vitamins to promote performance. All raw ingredients are present with no fillers or sweeteners and additives.
How does it work?
The best part is that this supplement has a gluten-free compliance plan with the inspections of production and facilities. These gluten-free multivitamins are best for women of all ages.
Firstly, the ingredients work to support heart and breast health. Don't consider it a replacement for heart medications as it will only maintain the heart while preventing specific diseases.
What's more? The high-grade enzymes and other live probiotics will enhance healthy digestion within the body. It improves reproductive health, keeping you healthy during pregnancy.
You will come across better eye health just by taking the supplement consistently. You have to take four capsules daily or two twice a day. You can even add the content into juice or water for better performance.
Pros
No harmful additives and specially formulated results
It improves immune health significantly
Ask a registered dietitian before taking
Free of synthetic fillers
Cons
The official site doesn't include a formula
No specific blend of key nutrients
Price
Here we go with the pricing details! The whole food women's multivitamin costs an original price of $45.99. But guess what? The discounted price will cost you $36.79.
Shop at Amazon Official Store.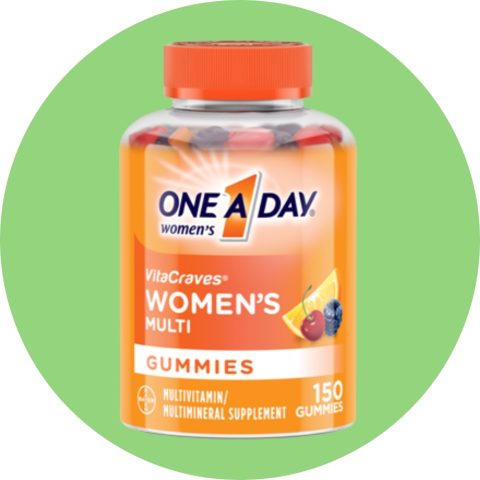 An exclusive multivitamin, specifically designed for women, comes with gummies to provide the body's key nutrients.
Consider the ingredients! Specific multivitamins and the most prominent ones include vitamin A, C, D, and vitamin b12 and B6. The folic acid integration makes the multivitamin one of our top choice.
How does it work?
This multivitamin will promote bone health as the blend incorporates vitamin d. Vitamin d acts on the bone cells and helps women of all ages to enhance their bone composition.
With zinc and other vitamins, the supplement is essential for improving immune health up to a greater extent. All these vitamins work together to make your body look strong.
What's more? A multivitamin is necessary for your heart. The folic acid and other b vitamins enhance the overall heart performance.
The gummies are effortless to take and support healthy skin and strong nails. You can chew the supplement once a day by following the whole instructions from the package.
Pros
These gummy vitamins include all the essential vitamins inactive form
It's specifically formulated with certified organic ingredients
The once-daily multivitamin will promote health
Increases overall cellular health
Cons
Taste varies from person to person
Suitable for people with more than 12 years of age
Price
Let's consider the pricing details! The gummies cost $25 with free shipping within the US. You can also avail of multiple discounts from the official website and an effective refund policy.
Shop at Amazon Official Store.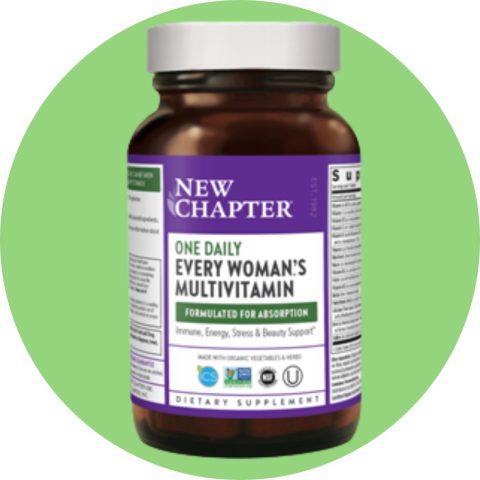 Another best women's multivitamin on our list is the New chapter women's multivitamin. It increases the overall wellness, including stress and immunity, by providing enough support.
The supplements are non-GMO identified and fully organic blends to help the body in absorbing them quickly. It includes calcium, fish oil, Turmeric, elderberry, and so on to work within the body.
How does it work?
Every woman's dietary supplement includes minerals and vitamins to target every women's health requirements with all-natural whole food such as ginger and Chamomile.
These activated nutrients ensure stress support with biotin to enhance your overall beauty. Vitamin B is necessary to provide the body with the required energy to carry out the functions.
It also works by utilizing vitamin D that improves bone health and immune functioning. These whole-food nutrients are essential for absorption.
With one tablet daily, the supplement enhances overall wellness and performance. It's a once-daily multivitamin that includes blended herbs to work best for the female body.
Pros
Incredibly budget-friendly option
Improves health with a healthy diet
It can also prevent birth defects
Take advice from a registered dietitian nutritionist
Cons
Results vary from person to person
Nor a replacement for any medication
Price
These dietary supplements are certified organic and cost only $18; that's genuinely a budget-friendly option. Moreover, you can get free shipping on orders made above $50. Sounds impressive, right?
Shop at Amazon Official Store.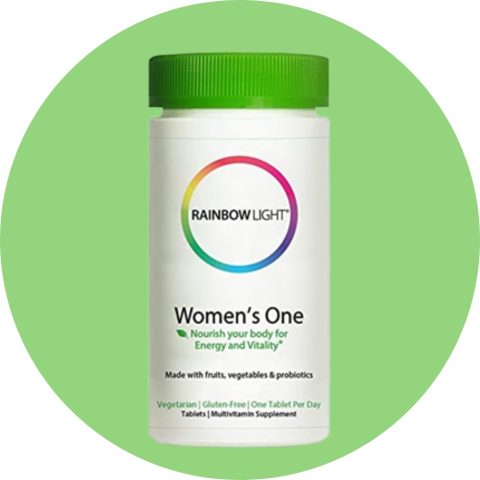 Do you desire to start with a self-care routine? Recharge the Rainbow light women multivitamin designed only to meet women needs with comprehensive spectrum to promote bone and immune health.
The clinically proven ingredients include iron and zinc, B2 and B5, calcium, vitamin D, and folate to enhance the overall performance. These high-potency nutrients will support whole-body health.
How does it work?
Most importantly, this best multivitamin includes 23 crucial vitamins and minerals to enhance brain health and improves immunity. It provides vegetables and fruits for enhanced functioning.
The active form will nourish the whole body and promote cellular energy. Are you getting it? The blend provides the necessary nutrients needed by postmenopausal women.
What's more? The peer-reviewed studies illustrate that these supplements provide essential enzymes and probiotics that aids in healing the overall body.
These multivitamins are gluten-free and contain a digestive support blend for increased body functionality. You can take the capsules even on an empty stomach.
Pros
Better absorption within the body
Food-based women's multivitamin
Third-party testing don accurately
These vegan multivitamins promote the childbearing age
Cons
The tablets might be a bit big for some people
Every woman will come across different benefits
Price
Here we go with the pricing details! The official website has a 25% discount on one-time delivery. It costs $16.49 for 45 tablets. You can purchase the package according to your needs.
Shop at Amazon Official Store.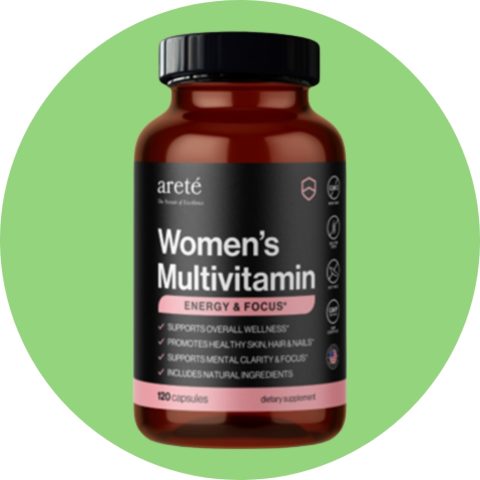 One of the best prenatal vitamins, the Arete multivitamin, is a specifically formulated formula that supports the whole female body. Taking a healthy dose of these fat-soluble vitamins is second to none.
It includes more than 30 key nutrients, vitamins, antioxidants, and minerals, including red clover, cranberry extracts, and Lutein plus wild yam. All these ingredients aid in boosting immunity while improving metabolism.
How does it work?
B vitamin is essential for vital energy. Vitamin b improves productivity and mood, helping the body to change the nutrients into energy.
Besides this, the natural extracts and minerals will enhance the body systems and regulate the hormones extensively. It also improves digestive health and bone functioning.
With biotin strength and folic acid, it strengthens the proteins. It also aids in brightening the skin and ensures increased collagen production. Sounds beneficial, right?
You have to take these dairy-free multivitamins two times a day. It lets you glow with confidence and strength, and you can take the one tablet on an empty stomach almost 15 minutes before a meal with 8oz water for absorption.
Pros
Excellent value for money
Clean and effective ingredients
It supports hair health significantly
The health care provider does third-party testing
Cons
Some people might come across allergic reactions
Consider professional medical advice before taking
Price
What about the pricing? Well, an effective price of only $19.99 for one bottle along with shipping charges is one of the best women's multivitamins.
Shop at Amazon Official Store.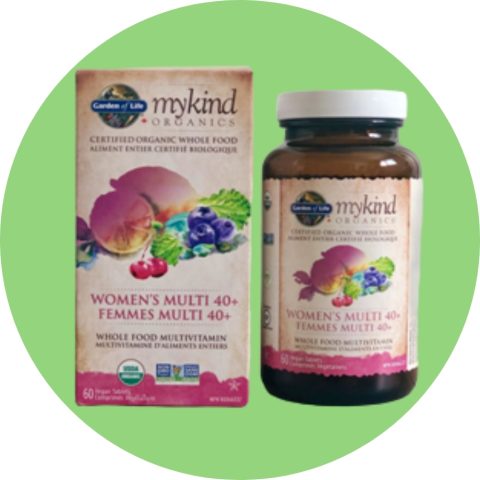 Here we go with the last nutritious and multi-foods multivitamin that's non-GMO and particularly formulated to meet every female needs. It is one of our top picks in promoting a better lifestyle.
The multivitamin concludes with 30 powered organic and premium-quality organic fruits and other herbs such as vitamins and minerals that enhance energy and metabolism.
How does it work?
The supplement is evident in promoting overall well-being and health. Moreover, the ingredients will support the breast and ensure hormonal regulation while keeping the heart.
Most importantly, the 20 vitamins and minerals incorporate a comprehensive blend to promote better functioning in everyday life. Vitamin B-12 is essential for producing efficient results.
These multivitamins enhance the daily value and include certified USDA organic whole food such as holy basil, lemons, etc. The tablets further work to strengthen blood support as excess iron is present.
Do you know it's gluten-free and includes targeted levels of all vitamins that work together in supporting overall body health?
Pros
It contains folic acid and improves iron absorption
Gluten-free and soy-free
These whole food vitamins are essential for postmenopausal women
enhances the overall performance and health
Cons
Not reliable for pregnant women
Effects vary among individuals
Price
Let us show you this way! Generally, one bottle will cost an original price of $53.99. But guess what? The discounted price will cost $43.19 once you purchase it from the official site.
Shop at Amazon Official Store.
How We Rank the Best Multivitamins for Women?
Here is how we ranked the best women's multivitamins.
Ingredients
Firstly we considered the ingredients. We made sure that no products contained fillers, artificial sweeteners, or other bulky agents. Besides this, they are a blend of essential minerals and vitamins, and other organic foods.
Functioning
Secondly, we looked at how it functions. We checked all the multivitamins and their functioning accurately to help you choose the right one.
Ease of use
Lastly, we checked for the ease of use features. Some capsules are big, some are chewable, and some might be small. We listed the multivitamins that are effortless to use.
How to Choose the Best Women's Multivitamins for Bone Health and Overall Health?
Selecting the best women's multivitamin can be an intimidating task with multiple options available. You have to be a bit careful when making a decision. Consider the following factors before making a final decision.
Brand
Consider the brand! Look for the company details before ordering any supplement. Ensure that the company has a good reputation.
Customer Reviews
Check what customers have to say about a specific multivitamin. The official website includes hundreds of reviews where customers have shared their experiences.
Conclusion: Best Multivitamins for Women
Overall, women tend to miss specific and vital vitamins from calcium to vitamin d. That's due to the age, pregnancy, and other dietary restrictions
However, you cannot permanently raise food consumption to meet the body's nutritional needs, but multivitamins are beneficial to ensure that the body gets all the necessary nutrients.
The best multivitamins will help women in filling their nutritional deficiencies significantly. You might find it hard to choose the right one. What's the catch? Well, here's our recommendation for the best women's multivitamin.
The Ritual essential for women is our top pick that includes all the vital vitamins and minerals to maintain the overall body health and promote cellular integrity. Furthermore, it supports the skin significantly and strengthens bones.
Women's Multivitamins FAQs
What is Folic Acid in Multivitamins?
Folic acid is a b vitamin consumed through food such as dried beans, lentils, etc. But they are essential for pregnant women.
And you know what? Folic acid can mainly prevent congenital disabilities during fetal growth. Therefore, women should take the necessary amounts.
Health benefits of taking Vitamin D and Vitamin C?
Vitamin D and C are necessary for overall body health. Vitamin d promotes healthy bone growth and keeps the body regulated.
C vitamins promote better immunity and enhance overall body functions. From lowering blood pressure to other benefits, it provides all.
How do Multivitamins help your body?
Multivitamins provide our body with the essential nutrients and eliminate their deficiency. Sounds good, right?
Moreover, multivitamins are enriched with the necessary ingredients you need for better body functioning.
Like this Article? Subscribe to Our Feed!
John is an avid researcher and is deeply passionate about health and finance. When he's not working, he writes research and review articles by doing a thorough analysis on the products based on personal experience, user reviews and feedbacks from forums, quora, reddit, trustpilot amongst others.