Ben Pakulski's Mi40 Review: Does This Training Program Really Work?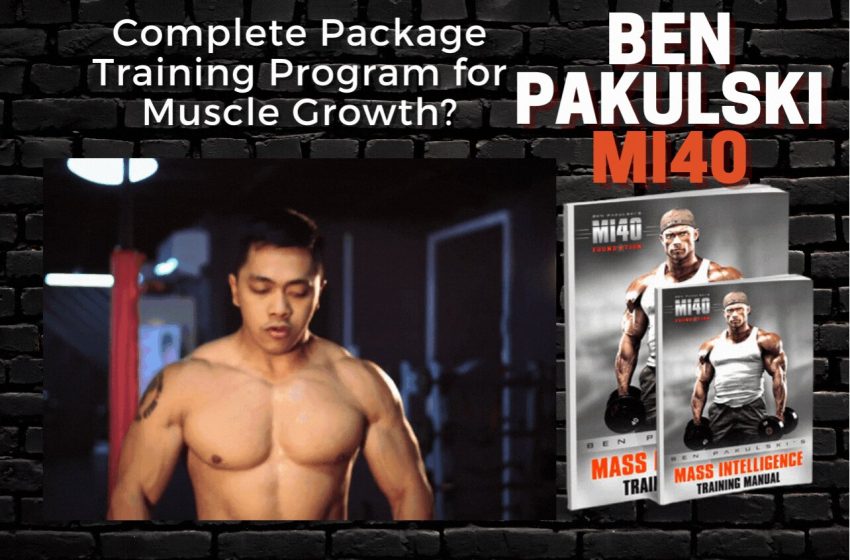 Ben Pakulski's MI40 is a training program designed to help you achieve your long-desired body.
If you're an experienced bodybuilder looking for a training system that will support your desire for muscle growth, then Ben Pakulski's Mi40 is the right thing for you. You can say goodbye to the constant pain you've been experiencing for ages when working out.
With this muscle-building program, I promise you will never feel tired anymore. Although this program is more suited for already experienced bodybuilders, you shouldn't worry if you're not one of them.
It is a set of workouts that requires a hard set of discipline and commitment. This body workout program comprises a nutritional, bodybuilding, and training regime that will challenge your body and mental strength.
Techniques such as Intentions ( inward-outward toque with your hands on a special bar per exercise) and NOS (drop sets) will help your muscles to exert maximal tension accompanied by a full range of motion.
You can build muscle in half the time than ever before, isn't that amazing? All you need to do is be motivated enough and persistent throughout this program. In the end, the hard work will be paid off – believe me.
Pros
Cons
✅ It is a program made to build muscle by stressing them out. That way, they are stimulated to grow faster. It uses torque and tension methods for building muscle strength instead of traditional heavy lifting..

❌

The only drawback to this Mi40 exercise execution guide is that it might not be suitable for beginners. If you want to try this muscle-building program, you should at least have some weight training experience.

✅

It is one of the top training methods for getting rid of the standard gym ego everyone has been having these days.
❌ The workouts' intensity can be challenging to master, as it requires a lot of mental effort.

✅

Its main focus lies on creating resistance in which you will be able to see your muscles becoming stronger and heavier. Ben swears by the effectiveness of this program, and so do many of his clients, friends, and family. If that's not enough for you, many world-certified trainers, such as Vince DelMonte, also recommend Ben's Mi40 workout.
✅ Every workout you do is different from the last one. That way, Ben guarantees you won't get bored. You get to do different exercises every week, so you never get to do the same workout for 40 days.
However, none of this should make you feel scared. If you're like me, you can always do a beginner program and slowly progress towards more intense workouts. All you need to do is plan your schedule and stick to it.
Believe me when I say the results are visible right away.
Amazing reviews from Customers 2021- Find out what they said!
Many customers left a Mi40 review on the official website if you're curious. They're inspiring, causing others to share the journeys their bodies have gone through.
Ben put them on the website, so you know it's legit.
Dominic Ainswood was 100 kilograms when he first started the program. He lost 5 kilos through the journey and 3% of his body fat. Although this seems like a small number, the results are impeccable. His body became leaner, and he gained massive strength.
Emily Chomyshyn left another Mi40 review. She is amazed at just how much her body has changed. If you were to look at the images she posted, you would see two different people!
The next one going through that same transformation could be you! So, hurry up and leave your review!
Click Here to Know More Ben Pakulski's Mi40 Customer Review.
Who is Ben Pakulski?

Ben Pakulski is one of the best bodybuilders in the world, a certified nutritional coach who is most known for his long history of being a celebrity coach.
His degree in Kinesiology and Biomechanics has allowed him to understand better the human body and its limits in muscle movement.
What sets him apart from the other coaches out there is that he has more than 14 years of professional expertise in the sphere of bodybuilding, as he has achieved top accomplishments in these same competitions.
These credentials are just a fraction of what he's done.
Because of this, Ben Pakulski was inspired to write his own weight training program called Mi40.
His motivational approach helps many people of all shapes and sizes change their bodies, lose body fat, and build strength.
What is a Ben Pakulski's Mi40 Program?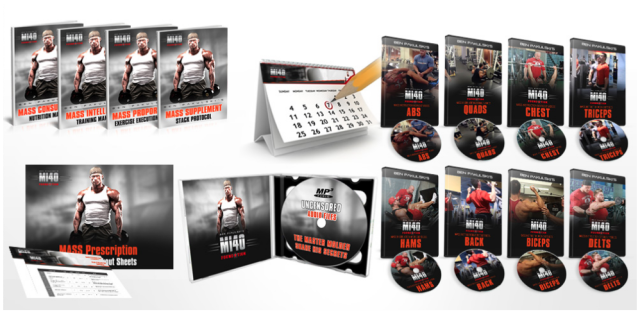 Ben Pakulski, thanks to his degree in Kinesiology, created this workout program. The program Mi40 is short for Mass Intentions 40.
The professional bodybuilder says that this program was made to reference all the exercises included in it. It is an MI40 foundation that has all the other aspects aside from exercising in it.
He used two approaches in this exercise guide.
One is Mass Intentions, and the other is Neurological Overload Sets.
This training foundation consists of:
40 seconds for completing a set
40 seconds of active rest
40-minute workouts
40 days program.
The program is created for a reason, you know. It is based on years of experimentation, hard work, research, and results.
What many fake coaches out there get wrong is that they load pounds on their clients' bars.
This is a HUGE mistake, according to Ben.
Simply said, there is not a logical way your muscles would know how many pounds you put on your bar. That's why this is ineffective.
You build muscle with motion, not weight. It is important to know which movements so the muscle growth is optimized.
And this MI40 mass training gives you all the right instructions you need to do just that.
Click Here to Know More About Ben Pakulski's Mi40.
How does the Mi40 work?
All this new information might be a little too much for you. You might be still confused and wondering how does Ben's MI40 muscle-mass program work?
Well, it works relatively easily.
As mentioned before, the two components, Intentions, and Mass Intentions play the biggest role here.
But what are they exactly?
Well, let's say that when resisting a certain weight when performing an exercise, your body applies voluntary and neurological input from those two components.
But, let us apply this to an actual exercise, shall we?
When you're doing lat pull-downs, you should know that you should push your hands outward on the bar you're holding. At the same time, your hands should be going downwards, normal to the bar.
This muscle exercise will completely change your game. It will create new stress on the muscles.
It will increase the overall torque, and its main goal is to reduce the weight you put on your bars.
You will gain twice the muscle and in less time under tension.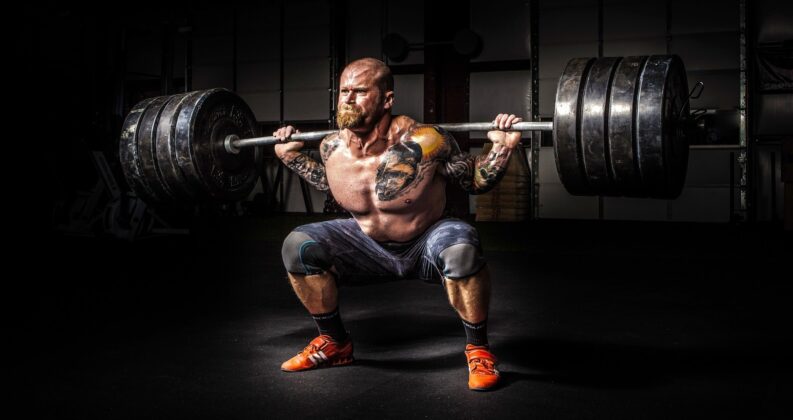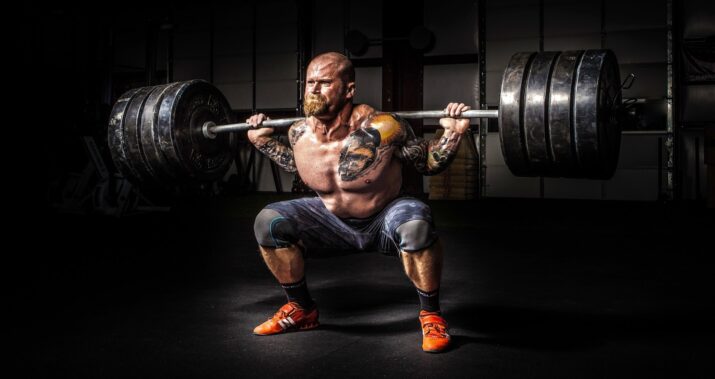 Photo: Pixabay
Why is the Mi40 Effective?

After spending years trying to find the perfect program for building muscle, I finally did. And you guessed it. It is the Mi40- Foundation.
It is one of the most effective methods for muscle building, I swear by my life.
When I first found about it, I couldn't believe my eyes.
And, for a beginner, myself, this sounded unrealistic. So naturally, I had to try it out.
It was different from anything I had expected. Although hard at first, every exercise was designed to build lean muscle in no time. No other workout video, gym training session could top this one.
But why is it so effective, you ask?
Well, in this method, Ben uses conscious intent and NOS™. The NOS (Neurological Overload Sets) massively contributes to extreme muscle gains. It also helps you overcome plateaus.
Once you start this training set, you won't ever doubt if you've done enough for today.
Everything is based on FEEL. It shows you how to feel when you've put on enough weights on the bar. That way, you will safely train and exhaust your muscles.
The number 40 in MI40 stands for the overall time you need for training your muscles permanently. The number 40 includes the length of the workouts, set and rest period length, as well as the foods you need to consume for best results.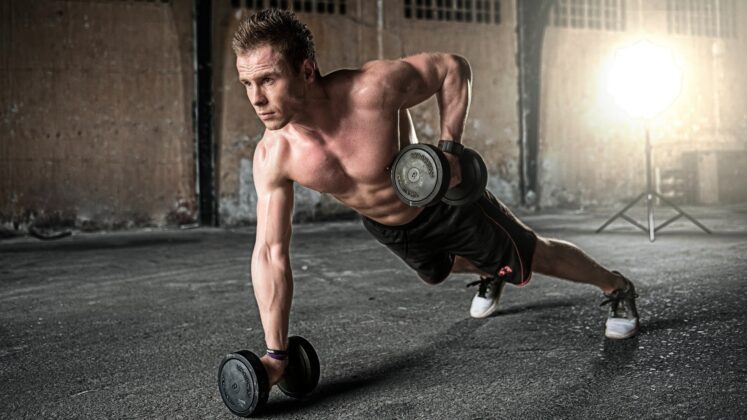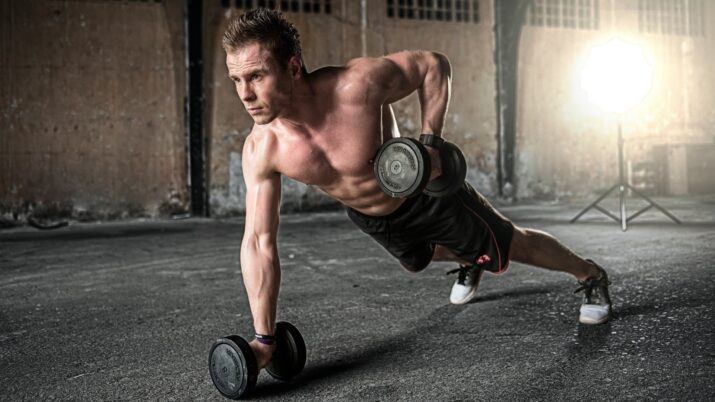 Photo: Pixabay
What can I get in Mi40?
Ben Pakulski created this workout program in varieties of versions. One is a PDF prescription printable workout sheet. The other two versions come in video and audio formats.
Ben designed this muscle-mass building program that covers many topics and is split into 8 different parts.
The first one is the 40 Day Mass Intelligence Training Manual. It is a PDF manual containing 33 pages. Here, you have all the basics covered.
Ben explains every concept you have questions about. Here, he states that The Intentions and Time Under Maximal Tension are made to manipulate the torque needed to do any lifting.
It adds another force that goes inwards when you're doing movements that involve pushing. this is all done at the same time while doing pulling motions with another force that goes towards.
This requires neurological overload to build strength.
The second part involves a nutrition guide. This 40 Day Mass Consumption Nutrition Manual has 53 pages of guidance for optimal fat loss. Ben says that there are three phases for proper nutrition of the body in this forty-day mass consumption nutrition guide.
Nutrition during workouts
Pre-workout and post-workout nutrition
The nutrition you need to have throughout the day when you're not working out.
The 40 Day Mass Instruction Workout Videos are 7-hour video sets for building lean muscle. Here, in the 40 Day Mass Instruction Workout Videos, Ben, Matt, Emily Stirling, Rob Terry, and Vince DelMonte demonstrate the exercises.
Next is, The 40 Day Mass Proportion Exercise Execution Guide.
This manual has illustrations and pictures of the exercises; how they should be done, with detailed motion explained.
Ben placed another set of workout sheets called The 40 Day Mass Prescription Printable Workout Sheets. Here you have everything you need from the first to the last day. In total, there are 23 sheets you can print out.
These sheets are made so you won't make any mistakes when working out.
There is also a calendar called The 40 Day Mass Pursuit Calendar. This 40-day mass pursuit calendar is tied closely to the 40 Day Mass Prescription Printable Workout Sheets. You can keep a record of your schedule, the exercises you're doing, and the progress you've made so far.
There are two more bonus additions: The 40 Day Mass Supplement Stack Protocol and The Size Secrets Audio Interrogation.
The 40-day mass supplement stack has a guide for the best supplements on the market. All of these supplements are essential for minimizing recovery times and reduce inflammation.
These supplements are omega-3, Tumeric, and some less-known ingredients.
The last part of this muscle-growing program is Audio Interrogation. It has nothing to do with interrogation, don't worry. Here Ben tells his secrets and strategies to faster success.
What is the cost of the Mi40? Any Mi40 Discounts?
The original price for this package is $1,319. However, if you visit Ben's official website, you can get the whole deal for just $77.

Click Here to Get Ben Pakulski's Mi40 at a Discounted Price.
That sounds crazy, right!
You won't even have to spend money on the retail price, which is $127. Everything is THAT cheap. This discount bargain is one of the craziest things you've seen right now.
So, you better hurry up and get that deal!
Mi40 Pricing and Refund policy?
Going from $1,319 to only $77 sounds like a fantasy dream. You might be thinking that that might be a scam.
Don't worry!
If you buy this program, you don't like it. You can always take your money back. You heard me right. The refund policy of Ben's program states that you have a 60-day money-back guarantee. Just send the program back within 60 days, and you'll have your money in no time.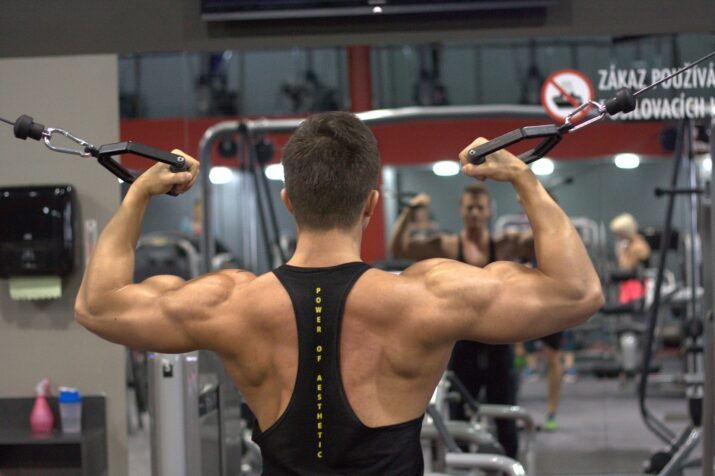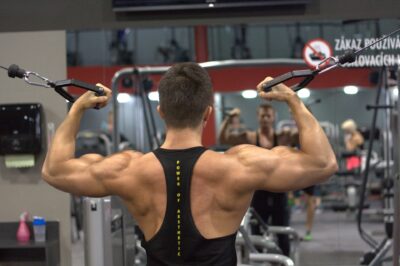 Photo: Pixabay
Conclusion: Is Mi40 right for you?
If you're a bodybuilder, this program is for you, no matter if you're a male or a female.
Instead of spending hours, days, and weeks on ineffective workout programs and expensive gym memberships, you can spend your money here.
Thanks to Ben's expertise, you can get the maximum of your muscles in the shortest time possible.
All you need to do is trust your body. It says that it needs this program. As said before, even if you're a complete beginner, this can work out.
The whole range of motion exercises will get rid of your body fat and build muscle like never before.
Adaptation, consistency, and determination are crucial for best results.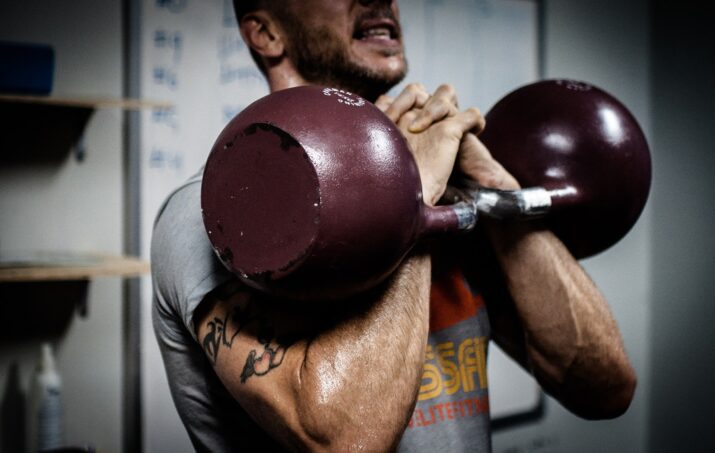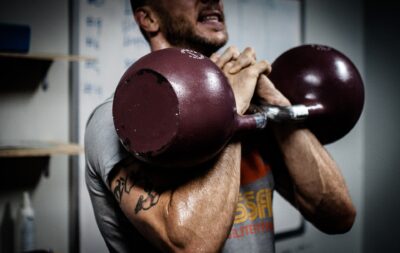 Photo: Pixabay
Related Topic: Beyond 40 Lean Belly 3x Reviews: Does it Really Work?
Mi40 ​​Reviews FAQ
Q: Is Mi40 safe to use?
The Mi40 is completely safe to use. It is based on years of experience by Ben Pakulski himself.
Not only that, but his legitimate knowledge of the mechanics of the human body has given him the ability to give the best advice in the bodybuilding domain.
He knows how the human body works the best, and alongside him, you can know too!
Q: Does the Mi40 have printable workout sheets?
Ben Pakulski's Mi40 has 23 printable sheets.
For each workout you're doing, you have a laid-out protocol to follow. What this means is that you have the exercises, the sets the rest periods set out starting from day one.
Everything is served to you. The only thing you need to do is follow it through.
Q: Does Mi40 requires mass supplement stack protocol?
It surely does! The 19-page protocol contains all the information necessary for your supplement intake.
Q: Is Mi40 a scam?
MI40-Foundation is the perfect training program for anyone looking to improve the quality of their time in the gym and improve the appearance of their physique. In short, it's strategically designed to get big and lean in less time.
If it happens, you can always get your money back if you're not content with the program itself.
Ben promises to return your money in no time. All you need to do is send the physical format of the manual back!
Q: How much does it cost?
Ben Pakulski's Mi40 training costs $1,319 regularly. However, with this discount, you get to buy the whole program for only $77.
Q: How long does it take to ship?
Once you buy the Mi40 workout, it takes Ben 60 days to complete the order. While you're waiting, you can access the downloaded version from the original website in this browser.
For that reason, Ben creates a hard copy of the program and ships it as soon as possible. He believes in the wants and needs of his clients, so he ensures to send it the fastest time possible.
Click Here to Get Ben Pakulski's Mi40 at a Discounted Price.
Like this Article? Subscribe to Our Feed!
John is an avid researcher and is deeply passionate about health and finance. When he's not working, he writes research and review articles by doing a thorough analysis on the products based on personal experience, user reviews and feedbacks from forums, quora, reddit, trustpilot amongst others.