Are You Short On Time? Try A Full Body Workout at Home: Complete Guide 2023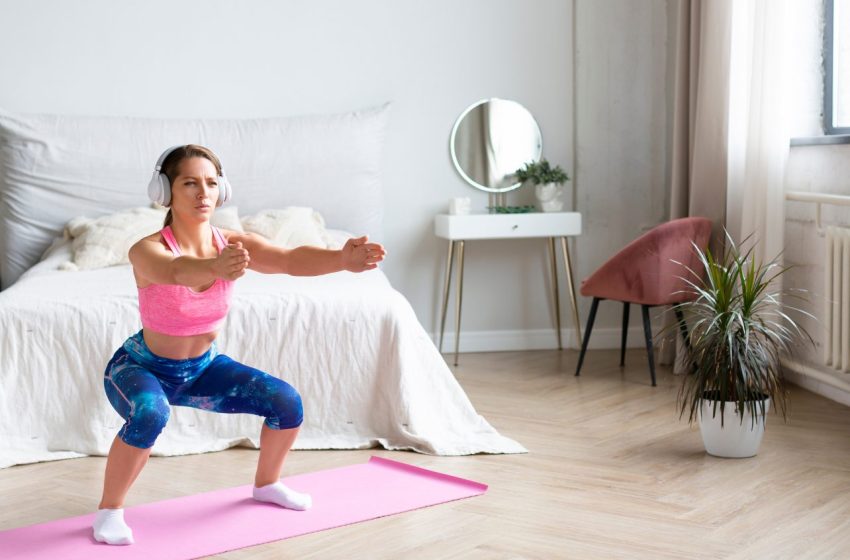 Full-body workout routines are one of the best workout routines for muscle growth. Even if you do a full-body workout at home without using any fancy equipment, you'll experience substantial health benefits.
Performing total body workouts at home will also enable you to optimize your training frequency. It's always easier to stick to exercises when you perform them in the comfort of your home.
Getting 150 minutes of full body workout every week means that you'll be building a well-rounded physique. By doing a full-body workout, you won't be prioritizing one muscle group over another.
You'll be boosting the strength & health of multiple muscle groups in your body. Following full body workout routines can help you avoid diseases like Type 2 diabetes, strokes, & heart attacks.
A recent study from the Journal of Strength and Conditioning Research also revealed that full-body workouts result in superior hypertrophic effects. In simpler terms – unlike traditional bodybuilding exercises, total body workouts help people build bigger muscles much faster.
Is a full-body workout something that you can benefit from? If yes, how? Let's address these questions one by one.
What exactly is a Full Body Workout at Home Program?
Full body workout programs are online programs that help people stick to strict workout routines & reach their fitness goals. According to a 2020 study, these types of guided workouts are the most efficient when it comes to:
Keeping people motivated
Empowering people to stick to fixed workout routines
Boost overall physical fitness
Improve psychological health
Most importantly online workout programs address the countless queries people have when they first start working out at home. Should I keep my knees bent while performing squats? Should I keep my feet slightly wider and leave my arms extended while performing pull-ups? Should my palms face downwards when I'm performing pushups?
Users find detailed answers to all these specific questions when they participate in online workout programs. These programs offer detailed, progress-based workout plans. Some even provide nutritional advice. The right online workout program from a top-quality fitness expert can help you become a hundred times healthier.
You won't even have to step outside your house! We've picked out some of the best full-body workout programs for at-home practitioners. You can avail of these programs online and become a master of at-home exercise.
Full Body Workouts at Home- Is it For Everyone?
The COVID19 pandemic compelled millions of people to spend more time inside their homes, away from their gyms. During this period, at-home workout programs soared in popularity. 2020 was an extremely punishing year for gyms but a highly rewarding year for health and fitness equipment sellers. Sales of health and fitness equipment doubled during this period.
But, are at-home exercises on the same level of quality in terms of health benefits compared to gym workouts? More importantly, are at-home, full-body workouts suitable for everyone? The answers are – yes & yes.
Home training offers many perks over gym training. They include :
No monthly gym subscriptions. You can spend that money on buying high-quality workout equipment or on your diet.
Not traveling to/from the gym also means you're saving time.
You can create a weekly workout plan that's perfectly suited to your body's needs.
Performing basic lower & upper body exercises don't require the use of expensive equipment.
Of course, the other side to this story is that it can become boring to continually train alone at home. That's why devising the right full-body workout routines is very important. Here are some examples of such routines.
3-Day Full Body Workout at Home: A Basic Example
Split your week into three workout sessions. One session for push, one session for pull, and the last one for supersets. The idea behind this full-body workout routine is to target the major muscle groups in your body twice a week. Here's how these workout sessions can be broken down:
Day One: Push Workouts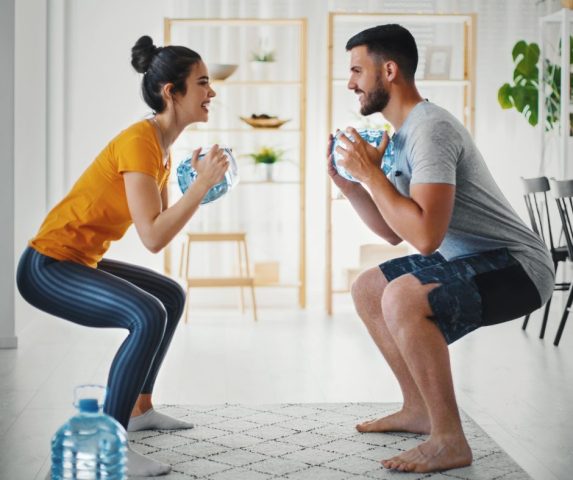 Warm-up
Flexibility exercises (e.g., keeping your arms extended overhead for short periods)
Gorilla stretches to boost your body's feet shoulder width
Right leg press (4×5)
Left leg press (4×5)
Day Two: Pull Workouts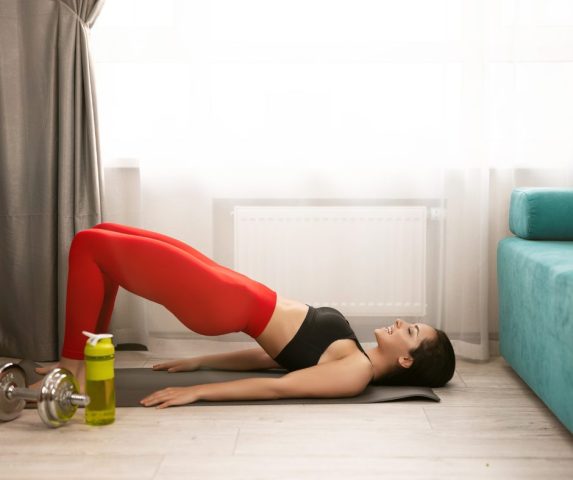 Warm-up
Basic hip thrusts to boost your body's hip distance
Pull-ups (minimum one rep)
Lifting weights
Bicep curls
Day Three: Superset Workouts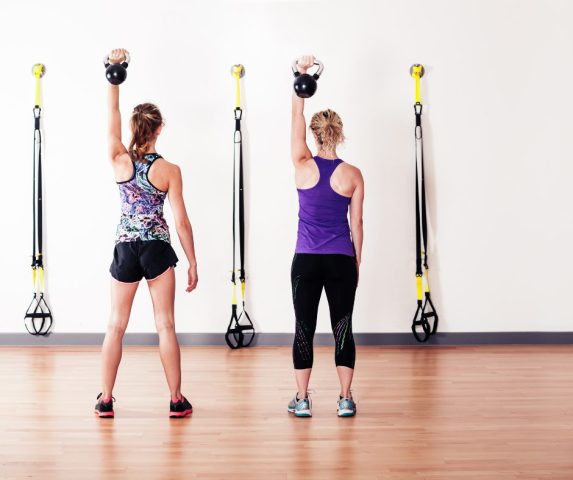 Kettlebell deadlifts with right & left hand
Hack squats
Shoulder press
Dumbbells overhead press
Single-arm kneeling dumbbell press
If you perform these workouts three times a week, you're guaranteed to gain 1 kg of muscle a month. Over 1-3 months, you can go from one rep to three, four, or more.
After that, you can integrate more exercises for muscles that are slightly lacking in strength or volume. However, the only major problem you'll face while performing full body workouts at home is confusion.
There won't be any gym instructors around.
So, you may make a plethora of mistakes while performing daily total body workouts at home. What's the optimal feet' hip width while performing squats? Should I keep my left leg straight when I obtain a high plank position?
What's the best starting position for my shoulder blades when I perform pushups? What types of weights should I be lifting to keep my core engaged at all times?
These are just some of the questions & confusions people usually have when they start performing entire body exercises at home. Hiring a personal trainer isn't something that most people can afford.
So, they turn to another cheaper & more efficient solution – full body workout programs for people who want to work out in their homes.
Where to Find The Best Full Body Workout Programs
The world of online full-body workout programs is vast. To pick out the best full-body workout programs, we've considered the following criteria:
The quality & expertise of the instructor/s behind the programs
Customer feedback (how many people have benefited from following the programs)
Content quality and specificity (does the program offer entire exercise details or is it full of senseless ads)
Cost & value
Here are the best online workout programs based on these criteria:
4 Best Full Body Workout Programs You Can Do at Home
| Product | Key Feature |
| --- | --- |
| | Top Consumer's Choice |
| | Best Toned Body Program |
| | Best for Muscle Building |
| | Best Value |
Let's explore each of these workout programs in detail to find out which one's the best for you:
1. Top Consumer's Choice: Yoga Burn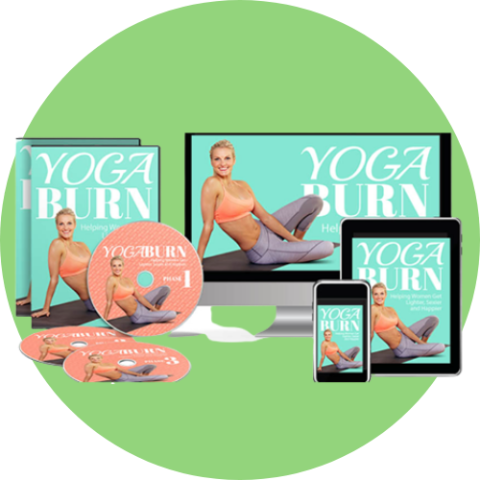 Yoga Burn is a one-of-a-kind home full-body workout course. It provides an in-depth, 12-week system for users to follow. Following this system has helped countless people (women in particular) improve their flexibility, lose weight, & tone their muscles. Yoga Burn uses the concept of "dynamic sequencing yoga" to help users build up their strength.
As users go through each phase of the program, they learn how to perform advanced yoga moves and postures. Why should you keep your toes pointing forward while stretching? How to move your left & right elbows while doing arm exercises? When should you switch sides while performing extended yoga-based exercises?
Zoe Bray-Cotton, a highly experienced personal trainer & the author of this program explains these subtle details. She teaches users simple & interactive ways to incorporate yoga into their day-to-day lives in this 12-week program. Almost all users of the Yoga Burn workout program have experienced positive benefits like:
Weight loss
Appearing more toned
Muscle growth
Stronger muscles
Increased flexibility
Enhanced blood circulation
Everyone knows Yoga offers these benefits. Zoe Bray-Cotton enables her customers to explore these benefits via simple, 2 to 3-minute full-body exercises. The Yoga Burn program comes with highly detailed workout videos. In these videos, she breaks down various Yogic exercises in detail.
Every week, you'll notice the visual benefits of these Yogic exercises. What makes the Yoga Burn program the consumer's favorite is its layout. The program is divided into three different phases – the Foundational Flow, the Transitional Flow, & the Mastery Flow.
Each phase builds on the previous one. By the time you progress to the final phase, you'll become a master of various Yoga poses. Overall, Yoga Burn is the most effective & cost-efficient at-home workout program for beginners.
Shop at Yoga Burn Official Website.
Full Article: Yoga Burn Review: Does This Yoga Program Really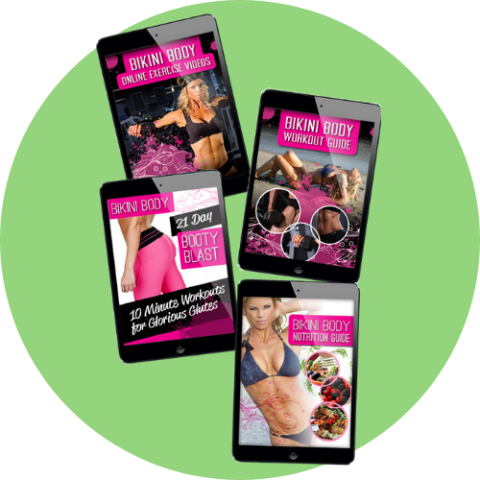 Having a toned body means more than just having a slim waist & abs. Your left leg, right leg, rear leg, left arm, right arm, mid back, & whole upper body need to be toned. Toning down these body parts by a few inches is no easy feat. The Bikini Body Workout program makes this process easier by offering highly detailed diet & workout plans.
Created by former star athlete Jen Ferruggia, this online total body transformation program comes packed with step-by-step guides & recommendations. Each workout video in this program is highly detailed. From learning how to exercise on one leg to how to pick up heavier weights – this program teaches various exercises. Practicing Ferruggia's bikini body workouts at home is guaranteed to boost your body's strength circuit.
The videos in this program are highly interactive and engaging. The entire time you spend on this program will be highly educational & informative. Ferruggia also teaches the basics of physical therapy and the science behind slowly lowering your body mass in this guide. The program is divided into helpful sections like:
Nutrition guide
Supplement guide
Comprehensive shopping list for bikini body workouts
21-day booty blast guide
Shop at Bikini Body Workout Official Website.
Full Article: Bikini Body Workout Reviews: Does it Really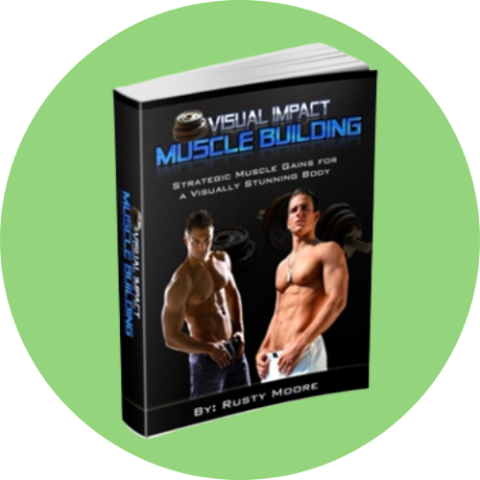 If muscle growth is your main goal, then the Visual Impact Fitness workout program is ideal for you. This program will help you build pure muscle without gaining any fat. Muscle building involves way more than just building a wide chest or pumping up your biceps. The muscles in your right knee, right arm, left foot, left knee, etc., all need care & attention.
You get to give these muscles the attention they need by following this workout program. This program has three simple phases – each lasts 2 months. It was created by Rusty Moore, a highly experienced fitness advisor to runway models. Anyone who wants a leaner build & a muscular physique can benefit from buying this full-body workout program.
Shop at Visual Impact Fitness Official Website.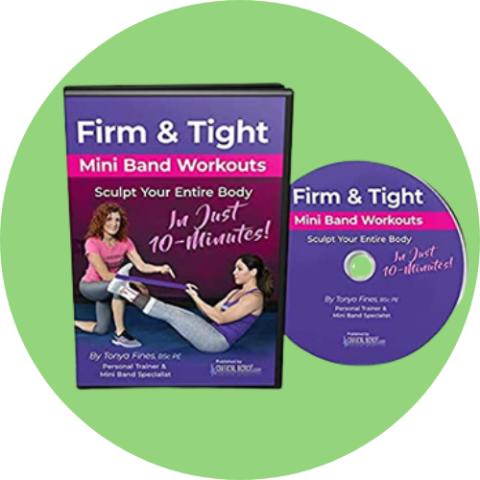 With a price tag of just $27.99, the Firm and Tight Band Workout Program is one of the cheapest online workout programs out there. It's focused on a unique body toning technique called "T3" which stands for "Targeted Triple Toning." Following the T3 method means getting highly toned deeper muscles in your thighs, waist, right leg, right foot, etc.
This program was created by Tonya Fines – a highly experienced mini band specialist. Being a patient of degenerative disc disease herself, Fines knows exactly what types of exercise people with flexibility issues need. With the Firm and Tight Mini Band Workout program, you get a long workout video. The video is full of seven upper body, lower body, & full body workouts.
Each workout is only ten minutes long. Completing these ten-minute full-body exercises becomes much easier as you progress through this digital program. You'll find similar technologies & online programs on the internet. But, none of them are as cost-efficient as the Firm and Tight Band Workout Program by Tonya Fines.
Shop Firm and Tight Mini Band Workout at Official Amazon Store.
>> Related Article: 7 Best Home Workout and Fitness Program for Men and Woman in 2022
Conclusion
Working out at home is definitely suitable for everyone of all ages! You just need to pick the right program for you.
If you're serious about performing full-body workouts at home, all these four programs will offer you something unique. But, the human body needs rest. You can't be following more than one full-body workout program at a time.
So, if we had to pick one out of these four incredible workout programs, we'll pick Yoga Burn. It's the most beginner-friendly full-body workout program in the world. There are good reasons why this program has amassed thousands of daily followers online.
A great number of users worldwide swear by it. Full-body workout at home has never been this simple!
Click Here to Get Yoga Burn Program at a Discounted Price.
Full Body Workout at Home FAQs
What is a good full-body workout at home?
A good full-body workout is simple and guided. Without the right guidance, working out at home can feel scary or boring. So, following online programs on full-body workouts is the best way to do these exercises at home.
Which workout is best for the full body?
Pushups, squats, burpees, and a variety of yoga-based exercises are great for boosting your full body strength & health.
Is it OK to do a full-body workout every day?
Yes. Full-body workouts can be performed every day. But, these workouts must be guided by experts.
Can we make full body exercises at home?
Yes. Several online programs make it easy for people to perform full-body workouts at home.
Like this Article? Subscribe to Our Feed!
Vanessa is a mom of 3 lovely children and a software geek. Outside of her career as a health and wellness instructor. She enjoys writing and researching on topics such as finance, software, health and culinary.