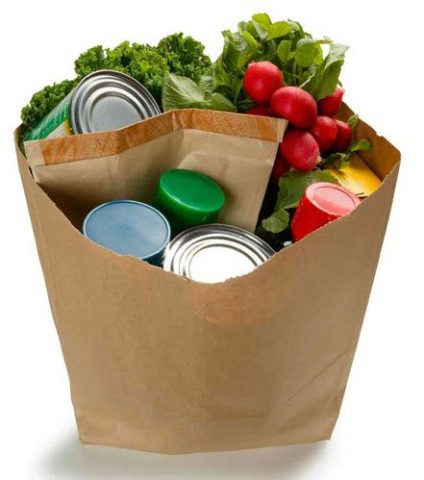 Are you tired of throwing money down the drain?
These days, most of us are trying to stretch our dollars to cover everything we need for our families, and a big chunk of our budgets has to go for food.
Whether you're buying for a couple or a family of ten, you want to get the best prices of the things you need.
Here are a few tricks for getting the most out of the money you spend for food every week.
Use these tips and you will be on your way to leaving more money in your pocket instead of handing it over to your local grocery store.
Read the weekly circulars for your favorite stores.
We all have a store or two nearby that we depend on for most of our grocery items. The best way to get the most out of your neighborhood store is by scanning their weekly sale circulars for sales and specials. My mailbox is stuffed with these every Tuesday and I toss most of them, but I do take a look at the one for my favorite store. I take a felt tip pen and circle all the items that I want to pick up that week, then add them to my weekly shopping list. If you don't get the circulars in the mail, they're available online at the websites for the chains.
Use coupons.
These are like a religion (or an addiction) with some extreme couponer types, but you can really save with these if you get smart about using them. When you scan the weekly coupons in the Sunday paper, skip over the ones for $.10 off a can of beans and look for the big ones that can save you at least $1. A BOGO (buy one get one) on a $30 bottle of vitamins you take every day is definitely worth your time.
Sign up for memberships.
Most major grocery chains have cards you can present at checkout to get the week's discount deals. These days, you can also sign up online and get even more discounts which are stored digitally on your card and used when you check out.
Buy in bulk.
I checked the circular for my favorite grocery chain today and found chicken legs and thighs on sale for $.88 a pound. I prefer the thighs, so I buy a pack of several pounds, drop each thigh in a baggie and put it in the freezer. When I feel like cooking chicken, I defrost a piece or two and cook them. This works especially well for ground beef or turkey. Buy several pounds when they're on sale, make individual patties and wrap them before freezing.
If your family eats dry cereal or oatmeal for breakfast, buy the larger sizes and pay less per ounce. When dry items like peas and beans are on sale, pick up several and store them in a dry, cool place.
A few weeks ago, my store had canned veggies usually selling for $.99 per can on sale for $.33 each. I brought home a few cans, but if I had been feeding a large family, I'd have filled up my cart!
You are now off to a good start on ways to save some cash on many of the products you have to regularly buy.  But what are you going to do with the increased amount of food you are bringing home?  After all, you don't want to have to throw out the food because you didn't eat it in time right?
Keep reading for some more valuable lessons and money saving techniques.