4 Benefits of Apple Cider Vinegar Gummies According to a Nutritionist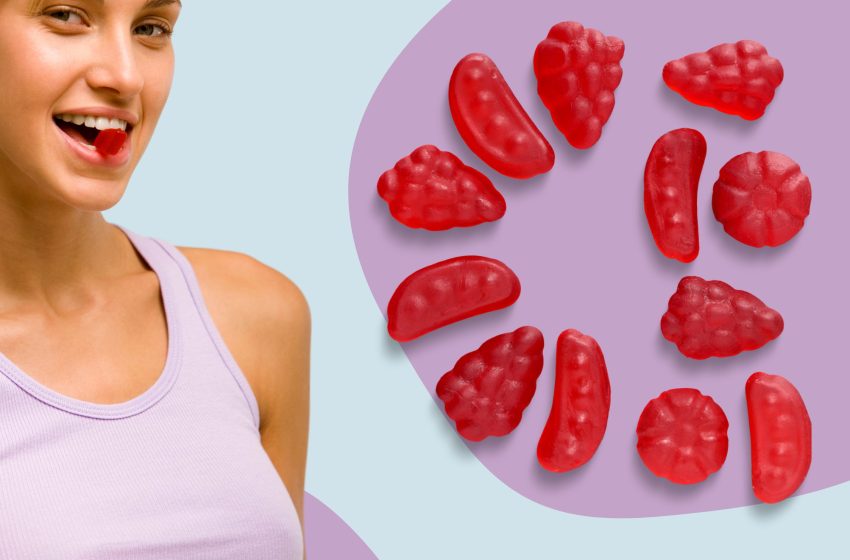 Whether you are after a healthy lifestyle or you simply want to look good and fit, you are probably aware of all the trends out there in terms of dieting.
Furthermore, apart from modern hypes, there are also a bunch of classics and superfoods that everyone has heard about – many of these classics are actually scientifically proven to work.
Apple cider vinegar is one of them. It has always been recommended as a good detox option – great against bloating sensations and even for weight loss. However, the taste leaves much to be desired.
Apple cider vinegar gummies change this issue a little. After all, everyone loves gummies. Plus, the trend has taken over the web. So, what should you know about it? Is it worth it?
What are Apple Cider Vinegar Gummies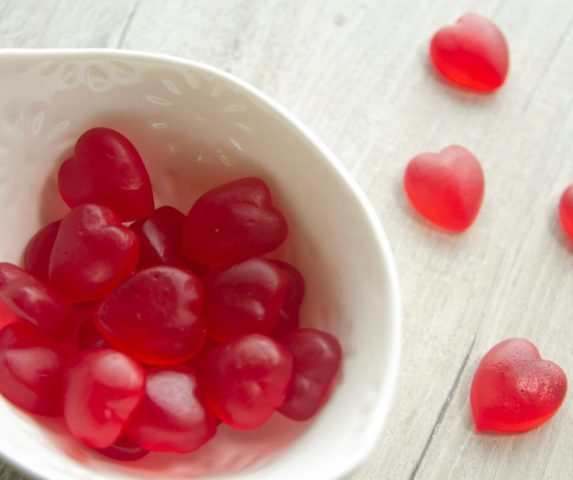 Apple cider vinegar is based on real apples. They are crushed and mixed with yeast and healthy bacteria. They do come with numerous health benefits, but have you ever tried drinking it? Exactly – it tastes terrible, and you feel like you need something sweet immediately. However, the natural apple flavors help.
The ingredients of apple cider vinegar are healthy, but the mix is bad in taste. There are quite a few products out there trying to fix this. First, there was the apple cider vinegar powder, which aimed to make it better if mixed in a healthy drink – not very popular.
Today, you have the apple cider vinegar gummy, which brings in the same ingredients, but also a bit of sweetness. On a side note, make sure you opt for organic cane sugar or organic tapioca syrup for the sweetening agent in the ingredients.
Apple cider vinegar gummies allow getting the many health benefits of this drink in a different way – easier to take, of course. Most ACV gummies will make it more accessible and can prevent all the unpleasant flavors and aromas from causing gastrointestinal issues.
What are the ingredients in these ACV Gummies?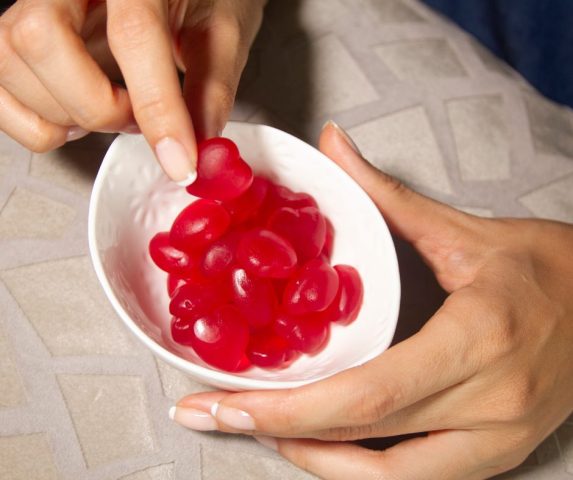 Obviously, such ACV supplements contain more than just apple cider vinegar. For instance, a bit of sugar will give gummies a pleasant taste. Then, most brands add in some superfoods as well, extra essential vitamins, organic pomegranate, and dietary supplements for healthy nutrient metabolism.
Then, there are also a few preservatives, such as gel agents, to turn apple cider vinegar into gummies. But the good news is you will get more than just ACV – folic acid, citric acid, or acetic acid, just to name a few extras. All these ingredients promote gut health, weight loss, and a healthy nervous system.
While not always a general rule, a couple of apple cider vinegar gummies will equal about a tablespoon of it. Of course, different brands use different proportions. For potential health benefits to kick in – such as a healthy immune system, good blood sugar, or just overall health, you need a decent dose.
Based on nutritional advice expressed by dietitians, different manufacturers use different concentrations, so you need to pay attention to such things – taking ACV gummies is not like taking treats with a delicious flavor. Instead, it is part of a daily healthy routine.
4 Amazing Benefits You Will Get By Taking ACV Gummies
Many ACV gummies and gummy supplements are based on apple cider vinegar. They are supposed to have the same benefits – even more when mixed with vegetable juice, organic beetroot, sodium citrate, organic fruit, or perhaps malic acid.
1. Detox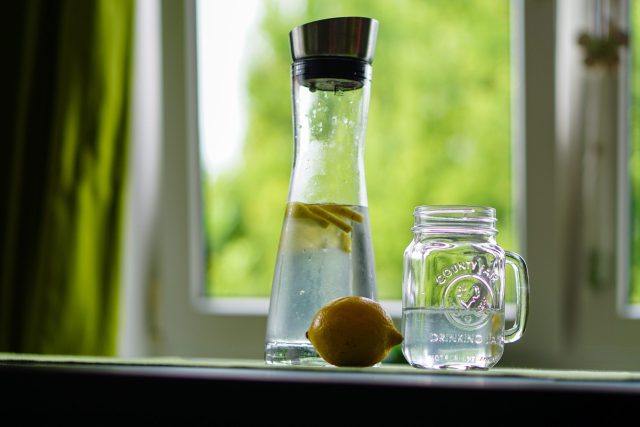 Apple cider vinegar has always been associated with detox diets. There is not too much clinical evidence, though. After all, the human body already has a detox system based on the kidneys and the liver. A healthy diet, physical activity, hydration, and sleep will successfully support it.
ACV concentrate can boost it a little though, which is great if your system is a bit lazy.
2. Doesn't make you bloat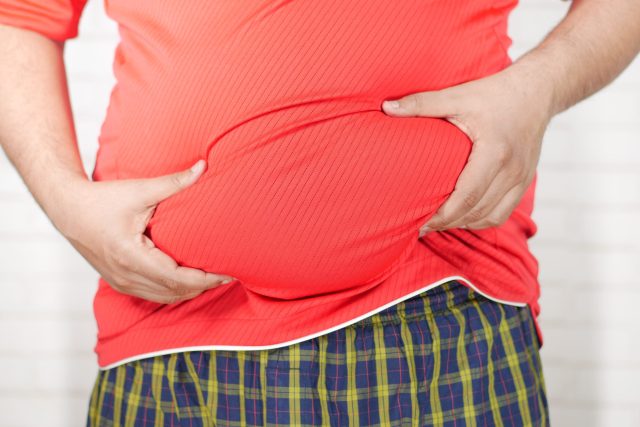 If you look at a bottle of apple cider vinegar, you will see some cloudy substance at the bottom of the bottle. Known as the 'mother', that substance is rich in all kinds of healthy bacteria – it is made through fermentation. While healthy, it is a bit disgusting.
Some see it as a dietary supplement, but you just cannot go for ACV consumption that way. Drinking ACV can cause nausea – after all, it does not look too tempting. Pure ACV does have loads of benefits for your heart health, blood sugar, and digestion, but that mother looks difficult to swallow.
The mother is often included in ACV gummy products, along with other things to ease the taste – fruit peels, organic fruits, and even extra nutrients. Gummies provide the same benefits as liquid ACV but in an edible form. So, you won't have that gas and bloating issue.
Furthermore, ACV is rich in pectin – a prebiotic fiber that is essential for digestion. It boosts gut health. Plus, it comes from apples, which represent a delicious addition to the gummy. Indeed, you will get more of that fiber from an actual apple.
3. Blood sugar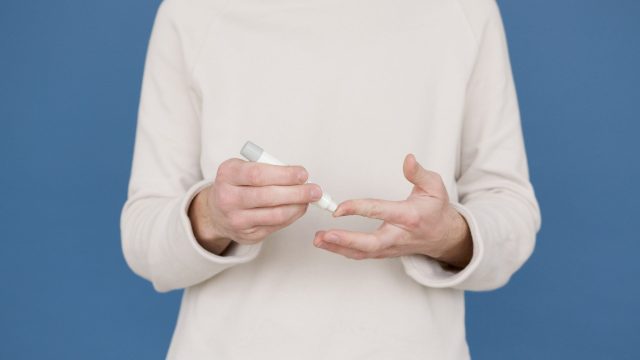 These vitamin angels are not just a delicious addition to your dietary supplementation, but they also work wonders on your blood sugar levels. Rich in acetic acid, ACV blocks enzymes that digest starch, meaning you will have less blood sugar after eating – excellent for diabetics.
How much ACV do you need, then? It depends on the concentration of gummies. To keep such a medical condition under control, it pays off to discuss the supplement with your doctor first. Furthermore, acidity delays the natural emptying process of the stomach.
While there is lots of nutritional advice regarding the positive effects of ACV, the supplement should not be used as a replacement for this medical condition – or other similar medical conditions. Your doctor is responsible for providing medical advice.
Note: Those who suffer from diabetes should know that many apple cider vinegar gummies are also rich in sugar.
4. Weight loss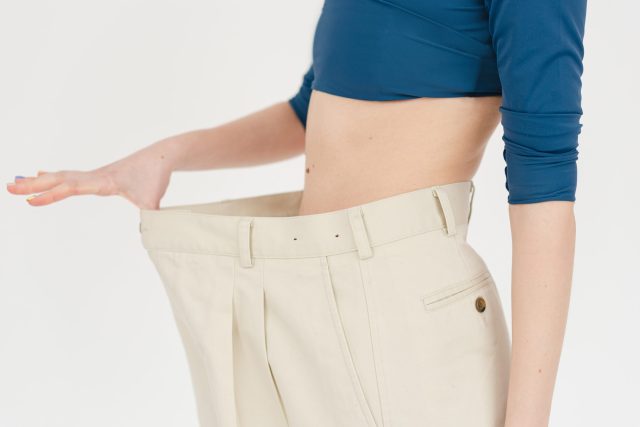 Supporting good health, ACV also supports weight loss, but within some limits. Taking apple cider vinegar alone will not help you burn too many calories. However, the effects are better when you mix a couple of tablespoons of ACV into your low-calorie diet.
ACV can amplify the weight loss effect, but it will not trigger it by itself. Eating junk food all day will still give you weight, regardless of how much ACV you have. Beneficial effects are mild and will show up in the long run. With all these, it is still worth considering it for weight management.
Bottom line, apple cider vinegar gummies will support cellular energy production, support heart health, increase energy levels and provide immune support. Opt for a patented formula with a unique flavor profile combined with extras – such as fruit extract and vitamins for these purported benefits.
Downsides of Apple Cider Vinegar Gummies
There are plenty of ACV gummies out there, and some brands have a better reputation than others. Less-known brands may falsely advertise, and while they do include ACV concentrate in their gummies, the concentration could be extremely low and literally insignificant – just a waste of money.
In other words, you seriously need to do your homework.
Goli's ACV gummies are among the first on the market, but they are not perfect. They have added sugar in their composition. Each gummy has about a gram of added sugar. It is not a lot, but if you have too many gummies a day, the extra sugar will negate the blood sugar benefits of ACV.
This issue is even more obvious in those who suffer from diabetes. Tapioca syrup or various artificial sweeteners might be alright for some people, but those with diabetes should avoid it – it is just an unnecessary risk.
Finally, supplements are not regulated by local authorities in terms of safety and efficiency, hence the necessity to do some research upfront. Sometimes, labels can be misleading, and concentrations of ACV are worthless.
Other than that, you may want to know that some benefits can also be considered drawbacks. For example, slow and delayed stomach emptying could be an issue for some people and may actually cause bloating rather than relieve it.
Throat burns and erosion of the tooth enamel may also occur if you have pure apple cider vinegar. Gummies can also have similar effects, but they are not that acidic. Simply brush your teeth on a regular basis.
Apple Cider Vinegar Gummies – Where To Get One?
Apple cider vinegar gummies represent a smoother and safer way to enjoy some of the benefits of ACV. More importantly, quality products come with a few healthy extras, not to mention a pleasant taste and aroma. There are lots of options on the market, which one is the best?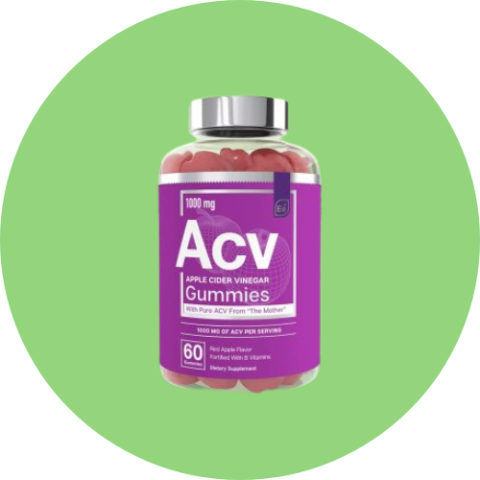 This is a popular pick simply because of the other nutrients present in it. Apart from apple cider vinegar, this supplement also includes vitamin B6, folic acid, vitamin B12, and iodine. It is recommended for those over 18 years old – people who want a healthier lifestyle, whether or not they suffer from any affections in particular. Plus, the supplement is delicious and easy to ingest.
There are 60 gummies in the container. According to the manufacturer, you should have a couple of gummies a day, before or after meals. Food helps the body prevent acidity problems associated with ACV. See what you feel like after a month and decide whether or not you should continue.
Shop Ee Apple Cider Vinegar Gummies at the Official Website.
Full Article: Essential Elements ACV Gummy Reviews 2022: Does it Really Work?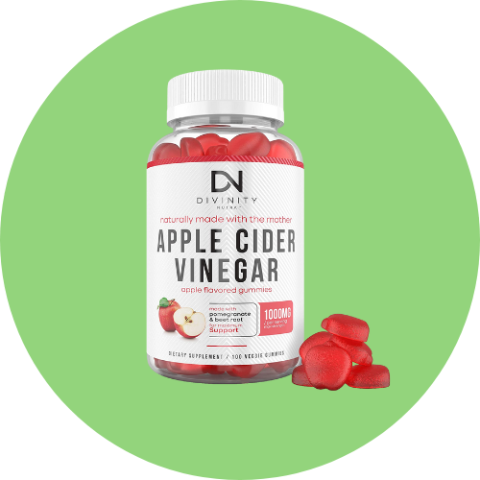 This is a great value for money. There are 100 gummies in the container, and with two gummies a day, you basically have enough supply for 50 days.
The supplement is recommended for detox diets, as well as a more effective immune system. There are 1,000mg of ACV concentrate per serving.
The supplement is made with natural ingredients and supports weight management as well. The taste is natural, and you can feel the predominant apple flavors. Other extras include pomegranate and beetroot, which are just as effective in terms of weight loss.
Shop at the Official Amazon Store.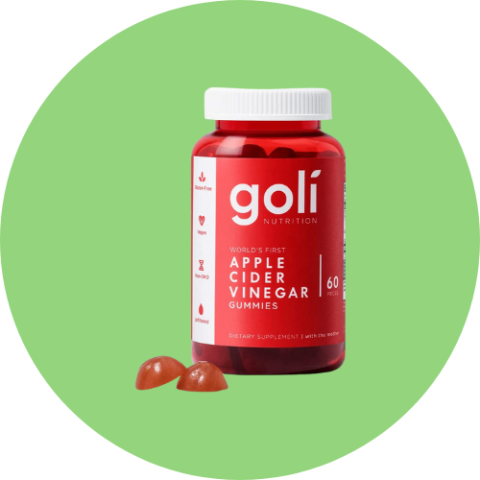 This apple cider vinegar gummy is the first out there and is a popular pick. The brand has gained notoriety for creating the first such gummies on the market. However, despite opening the door to a new trend, the product has been slightly overtaken by better alternatives with more healthy ingredients.
All in all, these gummies are not to be overlooked either. A container comes with 60 pieces. All gummies are gelatin free, but they also have no gluten. They are made with 100% natural ingredients in the USA. Other ingredients include vitamins B9 and B12.
Shop at the Official Amazon Store.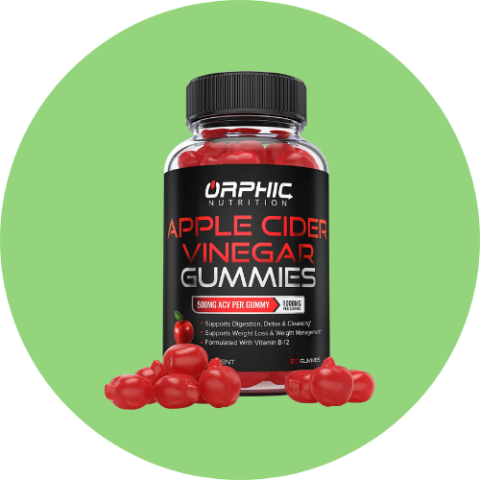 This product is best for weight management. There is 500mg of ACV concentrate per gummy and double per serving – you are supposed to take two gummies. There are 60 gummies per container, so a container will support you for a month. They are formulated with vitamin B12, but they also include other natural ingredients.
The gummies can work wonders on your morning routine. Apart from weight management, the ingredients also help digestion, as well as detox and cleansing diets. Despite the high strength, this supplement also comes with great value for money.
Shop at the Official Amazon Store.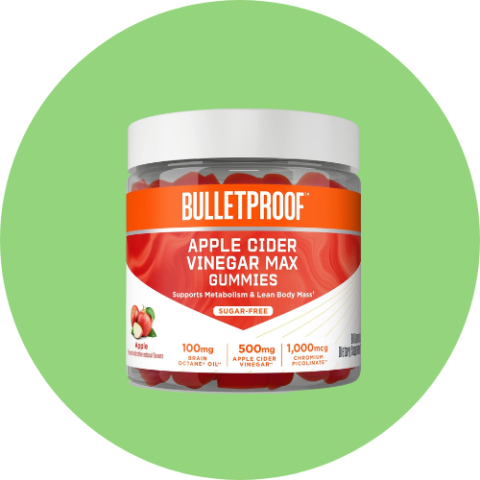 This is the best option for those who are diabetic. It comes with 60 units per jar – enough for a whole month. They preserve body mass and support the metabolism. Apart from ACV concentrate, they are also rich in brain octane oil, as well as chromium picolinate – just as good for your diet.
Brain octane oil is proven to boost fat burning, while chromium picolinate controls cravings and reduces body fat. Gummies are vegan, and more importantly, for diabetics or those who do not want sugar in their diets, they are sugar-free.
Shop at the Official Amazon Store.
Editor's Pick: Essential Elements ACV Gummies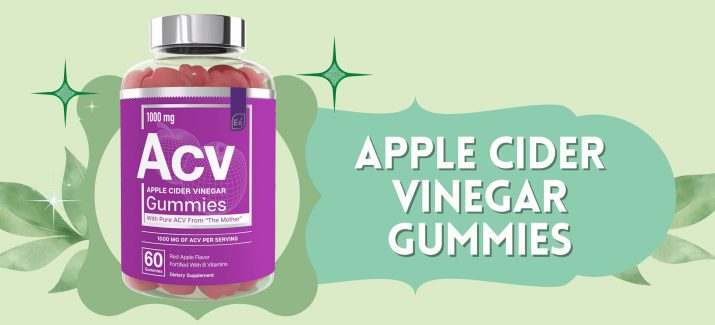 | Product Name | Form | Description | Price | Official Website |
| --- | --- | --- | --- | --- |
| Essential Elements ACV Gummy | Chewable Gummies | The dietary supplement is created to deliver the "health benefits" of Apple Cider Vinegar without the pungent taste of drinking pure ACV—to help keep the body healthy and working well. | Price $$ Depending on the package | |
The list of all acv gummies can definitely go a bit longer. There are lots of supplements out there, but it pays off sticking to large and known brands. You cannot tell whether or not statements on the label are real, especially if you buy from an anonymous brand.
Based on the number of reviews and high rankings, Essential Elements ACV Gummies seem to be the top choice out there, and for some simple reasons. First of all, they have a high dose of ACV concentrate, so they will work. Second, they are enhanced with a plethora of nutrients for other benefits.
Key Takeaway
ACV gummies are definitely worth the hype. Most people are aware of the wide variety of benefits associated with apple cider vinegar, but plenty of them simply cannot have a tablespoon or two a day because of the taste and smell.
This is when gummies kick in – same results, but a very user-friendly approach.
With so many supplements, choosing the best one can be tricky, but Essential Elements ACV Gummies stand out. They are made with plenty of other nutrients for good health, but they also have a high ACV concentration, which is essential for the overall effectiveness of the supplement.
Click Here to Get Ee Apple Cider Vinegar Gummies at Discounted Price.
Apple Cider Vinegar Gummies FAQs
Are apple cider vinegar gummies effective?
A couple of gummies with a high ACV concentration will equal a tablespoon of apple cider vinegar. This type of vinegar has some proven benefits, even if they require extra work for the effects to be visible – especially in weight loss. However, given the concentration, ACV gummies are just as effective.
Is it better to drink apple cider vinegar or take the gummies?
When it comes to the actual benefits and results, there are no differences. However, more and more people turn to ACV gummies over the actual liquid AVC because they are tasty and can be easily enjoyed, without feeling disgusted and miserable. This is the only reason wherefore gummies are better.
Who should not take apple cider vinegar gummies?
Apple cider vinegar – as well as ACV gummies – can interact with some medications. In certain conditions, it is better to consult your doctor before taking supplements. Talk to your doctor if you suffer from any type of diabetes or if you take digoxin or specific diuretic drugs.
Like this Article? Subscribe to Our Feed!
Vanessa is a mom of 3 lovely children and a software geek. Outside of her career as a health and wellness instructor. She enjoys writing and researching on topics such as finance, software, health and culinary.