9 Tips To Save Money On Wine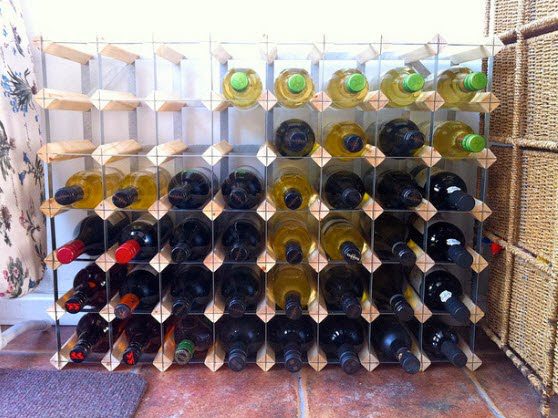 So you want a glass of wine to go with your midweek meal but you don't want to take a second mortgage to do it.
Or you're having a casual weekend dinner party for friends and you don't necessarily want to break the bank on beverages.
Here are nine tips to save anywhere from a few bucks to significant dollars on wine purchases.
1. Look for second labels.
Some top wineries bottle lower-priced wines under another label. These wines tend to be quite superb but for one reason or another did not make the cut in the winery's final top blends. Often, the wines are priced at half of what a winery's best wines go for without an appreciable drop in quality.
Perhaps the most famous second label is Mouton Cadet, a brand for the great Chateau Mouton Rothschild, one of the First Growths of France's Bordeaux region. While a bottle of Mouton Rothschild will sell for more than $250, Mouton Cadet goes for around $10.
To find second labels, ask your local wine merchant for some suggestions.
2. Buy by the case.
When you find a wine you really like, buy it by the case. Nearly every winery and many retailers offer anywhere from 5 to 15% discounts when you buy multiple bottles. And some will give you the same discount even if you buy 12 different bottles of wine.
3. Buy at discount stores.
Large retailers such as Costco, Trader Joe's, Sam's Club and Grocery Outlet are able to use their buying power to purchase wine at lower prices and pass those savings along to their customers. It is not unusual to find discounts of 20% or more at such stores.
4. Buy Southern Hemisphere wines.
Many countries from the Southern Hemisphere are producing wines of good quality at nice prices. Look for wines from Australia (Shiraz), New Zealand (Sauvignon Blanc), Argentina (Malbec) and Chile (Merlot). It is not difficult to find examples of rich, delicious wines for $10 to $15 from these countries.
5. Buy oversize bottles.
Magnums are 1.5 liters, or twice the normal bottle size. Some large wineries bottle wines in these oversize bottles at considerable discounts over what you might pay if you purchased two normal sized bottles.
Yellow Tail, the popular Australian winery, sells magnums of its Shiraz for around $10, equivalent to $5 per 750 ml bottle. Columbia Crest, the large Washington state winery, bottles most of its Two Vines wines in magnums.
6. Consider box wines.
Box wines – also known as bag-in-a-box wines – have the reputation of being low brow, thanks to bottom-shelf brands from California such as Franzia and Carlo Rossi.
However, many reputable wineries are packaging wines in boxes now, and you save because a bag and a box are less expensive than a bottle and a cork. Plus, box wines are almost always packaged in larger amounts, such as 3 to 5 liters.
Bandit, a California producer, packages wines in Tetra Paks, similar to your child's juice boxes. Bandit's 1 liter box of Pinot Grigio, for example, goes for less than $8. Other top box brands to look for are Bota Box (3 liters of Shiraz for $20), Black Box (3 liters of Merlot for $25) and Wine Cube from Target (3 liters of Merlot for $15).
One nice aspect of bag-in-a-box wines is the wine stays in a vacuum after you start pouring, it can last weeks on your kitchen counter without going bad.
7. Join a wine club.
If you like a winery, consider joining its wine club. Most wineries have wine clubs because they enjoy selling their wines directly to consumers – they make more money this way by not having to share profits with distributors and retailers.
The benefits of wine clubs are many. One is you typically can buy any wine at the winery for a discount – sometimes as much as 20%. And when you visit the winery, it will typically waive any tasting fees you might otherwise incur.
8. Work for wine.
You have to live near a winery for this tip, but if you offer to work – especially during harvest – you could get paid in wine. Working at a winery during harvest is fun, and you get to know the staff.
9. Check the ads for end of vintage sales.
Groceries typically will discount wines when the winery is ready to sell the next vintage. You'll often find these wines on the ends of aisles in the wine, meat or seafood departments. Discounts can run from 10 to 30%.
Like this Article? Subscribe to Our Feed!