8 Straight Benefits of Red Wine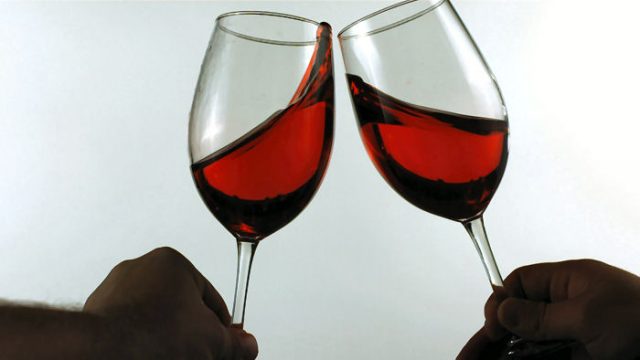 Wine is one of the oldest alcoholic beverages on the planet. Its history spans thousands of years and while heavy drinking of any alcoholic beverage rather brings lots of health-related troubles instead of benefits, current research suggests that a glass of red wine each day may be providing you with more than just a little relaxation.
Reduced risk of death from nearly all causes

: European researchers suggest that moderate daily intake of red wine (22-32 g of alcohol) has a protective effect on all-cause mortality. According to studies from France, UK, Finland and Denmark, moderate consumption of wine is more beneficial than that of beer or spirits.
Smoking

: Acute smoking significantly impairs vessels' natural ability to relax, or vasodilate. Red wine, with or without alcohol, decreases the harmful effect of smoking on the endothelium – layer of cells that provide a friction-reducing lining in lymph vessels, blood vessels, and the heart.
Heart disease

: One of the well-known and most studied benefits of red wine is its heart protective effect. Moderate consumption of red wine on a regular basis may be a preventative against coronary heart disease. Scientists believe the red wine reduces the risk of coronary heart disease by reducing production of low density lipoprotein (LDL) cholesterol and boosting high density lipoprotein (HDL) cholesterol.
Blood clots

: Red wine produces anticlotting, or antithrombotic, action. Light to moderate consumers of wine have lower levels of protein fibrinogen which promotes blood clot formation.
Atherosclerosis

: Red wine may prevent the initiation and progression of atherosclerosis (hardening or "furring" of the arteries). Atherosclerosis starts when blood vessels begin to lose their ability to relax. Both the alcohol and polyphenols in the red wine appear to favorably maintain healthy blood vessels by promoting the formation of nitric oxide (NO), the key chemical relaxing factor that plays an important role in the regulation of vascular tone.
Hypertension

: Excessive alcohol consumption is generally considered a risk factor for hypertension. However, there is some evidence of favorable effects of red wine on blood pressure. Two glasses of red wine (250 ml), taken together with the meal, lower post-meal blood pressure in hypertensive persons.
Kidney stones:

Red wine intake reduces the risk of kidney stone formation.
Alzheimer's disease

: Moderate wine drinking correlates with a lower risk for Alzheimer's disease. Researchers found that resveratrol, a red wine polyphenol, produces neuroprotective effects.
So while my conclusion does not include a blanket statement telling everyone to drink wine everyday, it may be worth a try if your situation today leaves you at risk for any of the point above.
Written by C. Simmons of HealthAssist.net
Like this Article? Subscribe to Our Feed!