8 Powerhouse Energy Secrets Every Nine-to-Fiver Should Know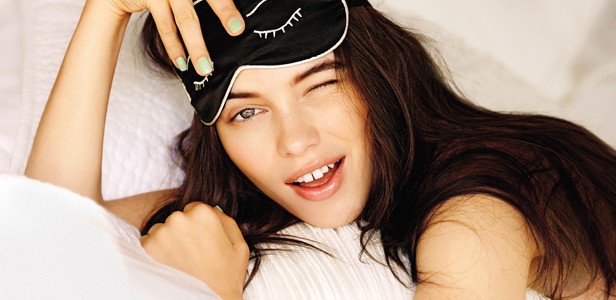 It never works, does it?
That one tactic you're sure will finally energize you all the way from nine to five.
Like sleeping.
We've all heard the advice — sleep eight hours at night, and you'll feel awake and energetic all day.
So you set your alarm for 6:00 am. You got in bed at 10:00 pm. And you lay there worrying about that deadline you'd never meet. That argument you'd never win. That credit card you'd never pay off.
Now it's midnight. So much for your eight hours.
Can you really get up and do it all again today?
You pack your protein shake and energy bar. You tell yourself you should just be glad to have a job. But you're really wondering if anybody has a clue why the nine-to-five just keeps getting longer every day.
Newsflash — energy is not a tactic. It's a lifestyle.
You're better off living energetically than desperately grabbing at energy boosters once you're already exhausted.
Want in on a few secrets?
1. YOU NEED MORE REST, NOT MORE SLEEP
Sleeping in lets you play catch-up when you're worn out. But if you truly want to recharge for the long haul, get restful sleep. And restful sleep starts while you're awake.
Calm yourself during the day when tensions mount. Pause before you react. You'll stay in control and at ease. More importantly, you'll be ready to rest when you go to sleep tonight.
The deeper you rest at night, the lower your heart rate while you sleep. Even if you spend less time in bed, you'll still recharge in your sleep.
2. PIZZA BUFFETS CAN DO WONDERS FOR YOUR ENERGY LEVELS
It's easy to grab an energy drink when you're fading during the day. But don't fool yourself. Skipping your lunch break and snacking on carrot sticks will only make you crash and burn.
Socializing at lunch can be just as important as what you have to eat. Even if it's pizza.
In just 30 minutes with your friends, you can stock up on endorphins and energy-boosting serotonin levels that you'll never get from a can.
3. "WANT TO DO" LISTS WIN OVER "HAVE TO DO" LISTS
To-do lists are a great strategy to keep us productive. But if you want to keep your energy up during your nine-to-five, you must stay motivated to get your list done.
Motivate yourself with what's in it for you. Your to-do list won't change. But your energy to get it done does.
Mike, my accountant, dreads the beginning of the year. That's when his to-do list is slammed with tax audits. How does he make it through? He says, "It's easy. I just keep thinking of that trip to the Bahamas all these audits pay for!"
As soon as that list of things you have to do turns into a list of things you want to do, you find the energy to get your list done.
4. PRODUCTIVITY DOESN'T HAVE TO BE HARD
Productivity strategies have their place within the nine-to-five. But if you want the energy to stay productive, create a routine that works for you.
Notice how you roll.
What's your best time of day? When are you tired? Worn out? Uninterested?
Go ahead — take off at 5:00. Do your power walk while they put in overtime.
You're far more productive accomplishing your result when and how you want to.
5. YOU NEED A ONE-TRACK MIND TO MULTITASK
Multitasking puts lots of irons in the fire. And you may be a master multi-tasker. But you'll never be an effective multi-focuser.
If you really want to build a lifestyle full of energy, change how you focus. Not how you task.
You'll always have more than one thing to get done. Don't short-circuit your energy by trying to focus on all of them at once.
Conserve your energy by concentrating only on the task at hand.
6. THE ONLY THING THAT BEATS A GOOD LOL IS A GOOD LAUGH
There's no denying it. Keyboards have made our lives easier. And impersonal. And robotic.
We don't even have to laugh any longer. All we have to do is type three letters.
Technology can put you online with anybody. But if you really want the long-term energy of connection, you must show up and engage.
Just a few seconds of eye contact with an actual person can wake your brain up from digital sleep mode.
When your energy slumps during your nine-to-five, try waking up and unplugging.
7. THE ONLY HABITS THAT COUNT ARE THE ONES YOU KEEP PRACTICING
Every habit starts with a good intention. But good intentions alone won't boost your energy.
Habits won't help unless you keep practicing them. Consistently. All the time.
Kick-start your momentum with action triggers. Before you begin any new habit, build in the details of "right before." Where are you right before? What are you doing right before?
Whenever I take my first sip of coffee, I'm ready to write. Because that's what comes right before my writing hour every morning.
You're much more likely to keep a new habit if something right before triggers you to take action.
8. DISCIPLINE MAKES THE HEART GROW EXHAUSTED
Don't kid yourself that plowing through your day energizes you. You'll never build your energy reserves by disciplining yourself past empty.
Instead, try redirecting your attention for awhile.
Stand up, and walk. If you can, step outside for a quick breath of fresh air. Your vitamin D levels skyrocket after just 10 minutes in natural light.
When your energy dips, take a minute to move around and recharge instead of soldiering on.
WHY STAYING ENERGIZED BEATS ENERGY SURVIVAL
You do know that it only gets better after 5:00 pm, right?
Exciting date nights any day of the week?
Not worrying about a thing since you knocked out your to-do list at work?
Finally finishing that project you started at the house?
You really can be one of those nine-to-fivers who has fun after 5:00 pm.
All you need — is energy.
Stop surviving on empty energy tactics while you put out fires during your nine-to-five.
The good stuff happens long after 5:00 pm. And energy doesn't just come along with the deal.
Keep your energy up all through the day. Not just when you're exhausted.
It's time you started enjoying yourself along the way!
Like this Article? Subscribe to Our Feed!

Anne Bechard is on a mission to help you get more done quicker with your blog. Get a life and Get Blogging Already!