Top 15 Small Business Ideas You Should Consider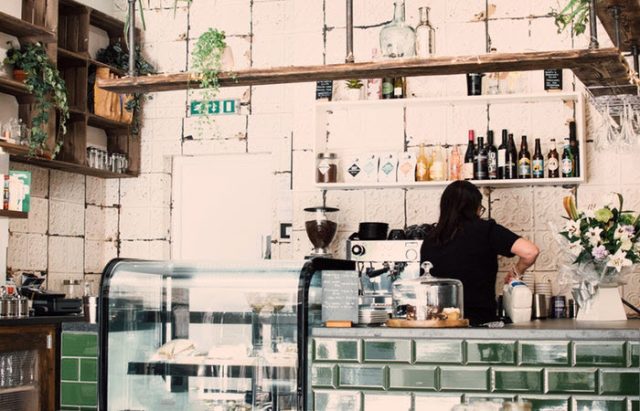 There's a long list of small business ideas this year. If you wish to become an entrepreneur, then all you need is to pick the right one for you. Starting a business doesn't always involve spending a huge sum of money. However, it does require thorough research.
The task of operating and running a new business venture can be quite a challenge. According to a report published by business experts, more than eighty percent of new companies close down within the first year. This failure rate is humongous and disturbingly alarming. As a result, you have to be extremely watchful about the steps you take to establish and launch your startup.
The business plan has to click and you must have every branding material in place. You should also aim to create a logo, a label, brochures, packaging, and everything else.
So, if you are planning to start your business, then being passionate about entrepreneurship isn't going to be enough. Here you will learn about some of the best small business ideas. 
Food truck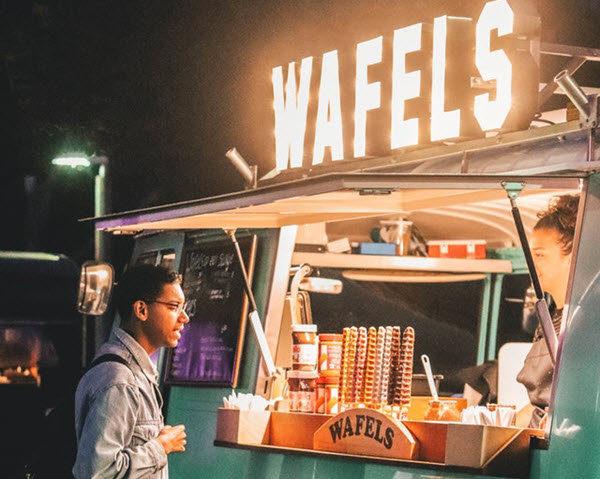 Those who enjoy cooking or experimenting with delicacies usually dream of owning a restaurant. However, you need significant investment plans to build and nurture a restaurant. Unless you have the right funding, you should consider opening a food truck business. You can live your dream with low investment.
See Also: How To Get Started With Your Own Food Truck Business
Bakery
Launching a bakery is one of the most successful and profitable business startups available today. The best part is that you can do it from home. You must possess a knack for baking. You also have to create bakery items that are not only delectable but also visually appealing.
Coffee shop
The coffee industry experienced rapid growth and popularity in the last few years.
Previously, people used to visit coffee shops to spend time with their loved ones. Today, however, coffee shops can also act as a meeting room for officials.
If you are passionate about coffee, then you should convert it into a profitable business venture.
Cooking classes
If you can make and present food in such a way that your loved ones can't stop praising, then there is an opportunity for you. You can consider starting cooking classes from home. You can't shy away from investing in this business because it requires capital. However, it should be quite minimal.
Business or product reviewer
Companies often look for people who can write reviews for their products or services. These writers also encourage the audience to make purchases. Working as a product or business reviewers can be highly profitable if you enjoy writing.
Ice cream stand
If you require part-time business ideas, then ice cream stands can bring handsome profits for you. You can choose whether to establish a kiosk or use a truck. Of course, your choice will depend on the option that bestows more profits upon you.
Food delivery
People all over the world have been preparing meals at home and bringing it to their workplace for lunch. Today, individuals are busier than ever. They don't get the time to prepare meals. That is why food delivery organizations are so popular these days. So, if you are searching for a business opportunity, then food delivery can be the answer.
Bookkeeping services
The task of a bookkeeper is to manage income and expenses. Apart from that, the job includes processing payrolls and preparing tax returns for business clients. If you studied commerce or accountancy in college and possess the skills required, then bookkeeping is the best business plan for you.
Web designing
In today's digital age, you won't find a company that doesn't have its own website. Whether a company has a one-page site or a fully furnished one, an online presence is of the utmost importance these days. Understandably, becoming a web designer can prove to be a profitable business venture for you.
Digital marketing
The world of business is passing through the phase of digitization. As already mentioned earlier, having an online presence is mandatory for companies all over the world. The demand for digital marketing is so high today that it can be one of the cheapest yet most profitable small business ideas there is.
Event planning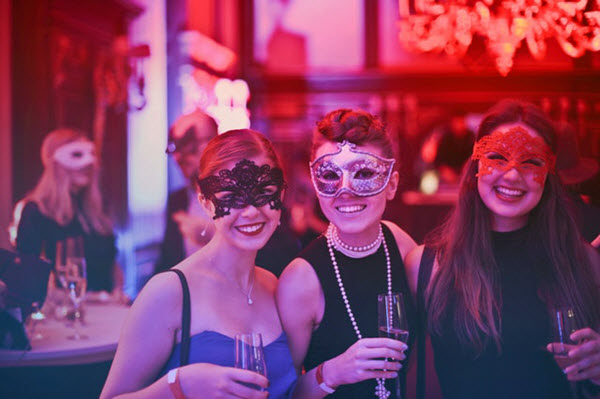 Organized and detail-oriented party lovers should consider becoming an event planner. Event planning is also one of the most profitable business startups for youngsters. You can choose to specialize in a specific type of event or go with all types of programs.
Currency trading
This particular business plan is highly lucrative and fascinating. You have to be good with numbers and you should be willing to work for long hours. Currency trading can also be quite risky. If you can face all the associated constraints, then this business is right for you.
Photography
Photography doesn't involve capturing pictures only. It is also about showcasing emotions. There was a time when clicking photographs used to be a hobby, but not anymore. The market of digital photography experienced an unmatchable surge five years ago. You can also get your share from it if you have a knack for photography.
Yoga studio
Yoga originated from India, but it is now an art of wellness followed by health enthusiasts all over the globe. More and more people are becoming physically and mentally aware of the benefits of yoga. So, if you are good at it, then you can consider teaching others by opening a yoga studio. It's one of the most profitable small business ideas for this year.
Content creation agency
The creation of catchy and unique content is now one of the biggest challenges faced by companies. Instead of relying on one professional individual, they started taking help from content creation agencies. If you possess immaculate and excellent writing skills, then this business venture can prove extremely worthwhile.
Final words
This list could include more options for young and energetic entrepreneurs. However, the ones mentioned here can skyrocket you towards success. None of these businesses require you to be the holder of a Ph.D. degree or an inch-thick collection of training certificates. You can achieve what you desire with the right approach, commitment, and determination.
See Also: The 3 Secrets To Successful Small Businesses
Authors Bio:
Jayanti Kataria
At the center, Moon Technolabs Pvt Ltd – a wearable app development service provider- is driven by the vision, sharpness and flourished under the leadership quality led by none other than the founder & CEO: Mr. Jayanti Katariya. Managing requirements and serving productive results to entrepreneurs.