The Surprising Benefits of Giving Back on Your Mental Health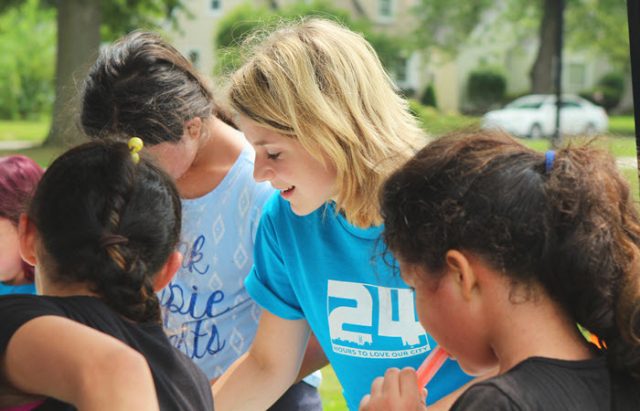 Not all people feel enthusiastic when it comes to volunteering. Most of us would question the benefits of giving back before we actually head out the door to volunteer.
A recent study showed the physical, emotional, and mental benefits of volunteering. The report revealed that of the respondents that participated in volunteering activities within 12 months of the study, 94% said it made their moods better, 76% were healthier, and 78% said that their stress levels had reduced.
If you are still not convinced, here are more benefits of giving back to your mental health.
Giving Back Contributes to Personal Happiness
Volunteering can make you happy. By taking part in volunteering activities, you get to make new friends while making a real difference in people's lives. it gives you a sense of satisfaction and joy.
Volunteering also makes you happy because it infuses fun into your life. You might be someone who works inside all the time. So, by participating in charitable activities, you get a chance to go out and have some fun while helping children, caring for animals, planting trees/flowers in a community garden, and so forth.
Volunteering Helps Reduce Stress and Anxiety
When you take part in a volunteering activity, you establish deep connections with other people. This social contact can give you "helper's high" which significantly reduces anxiety and stress.
Participating in Volunteering Work Leads to Fulfillment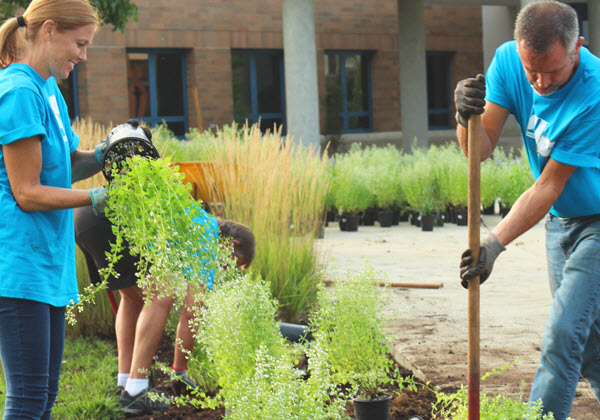 People who volunteer find a purpose, which is good for both the brain and the body. And with a healthy body and a content mind, one is bound to feel fulfilled and self-confident. Furthermore, volunteering can enhance your leadership skills, as well as your social network.
Taking Part in Charity Aids in Career Growth
Volunteering enables you to achieve financial stability which, in turn, gives you a peaceful state of mind.
So, exactly how does participating in volunteering initiatives contribute to career development?
It helps expand your network, thereby putting you in front of potential employers. Apart from that, volunteering enables you to develop essential skills that can go a long way in helping you land a new job or get a promotion in your current workplace.
Here is an expert's comment on the issue.
"Why is volunteering important to one's career? Volunteers are 27% more likely to get a job after being out of one for some time than non-volunteers. Moreover, volunteers who do not possess a high-school diploma enjoy a 51% higher chance of getting a job. Also worth mentioning is that volunteers who reside in rural areas are 55% more likely to find employment," said James Moon, a career coach at ResumeEdge.
See Also: Why Volunteering Is Important In Getting Your First Job
Giving Back Helps in Combating Depression
According to the World Health Organization fact sheet, over 300 million people across all ages suffer from this condition. Of this number, less than half receive effective treatment for it.
Volunteering can give you a sense of purpose, preventing you from having low spirits. Also, involving yourself in projects about giving back helps you build a great social support system.
It does not need to be a huge change. As long it is a physical activity that gets you out of your home or workplace and gives you a sense of pride, it can fight feelings of depression.
Volunteering Boosts Emotional Stability
Emotional problems such as obsessive-compulsive disorder, post-traumatic stress disorder, and anger issues are prevalent in today's society.
By spending time helping out charities and the community, you'll be able to find yourself managing your disorder in a better way. Volunteering will help you connect with other people struggling with different problems, improve how you function socially, and eventually decrease the symptoms of your own problem.
Giving Back Enhances Self-Esteem
Self-confidence and esteem issues are mostly caused by life experiences such as bullying, humiliation, harassment, trauma, discrimination, and misinformation. These problems affect teenagers and adults the most and they end up doing bad stuff.
A study showed that 70% of girls between 15-17 years old avoid participating in normal activities because they don't feel good about their looks. Also, 38% of boys in middle school and high school use protein supplements to improve their body image.
Involving yourself in voluntary work as a young person can help you develop a better self-image, confidence, and self-worth. Consider immersing yourself in these activities to fight social anxiety, eating disorders, negative body image, etc. The personal benefits of volunteering can be life-changing.
Assists in Combating Mental Illness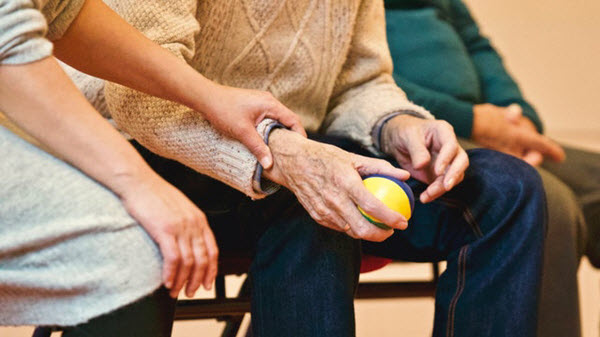 About 1 in 5 adults in the US live with some form of mental illness. That translates to a whopping 46.6 million people as of 2017. The largest demographic of those who suffer from mental illnesses in America are prisoners.
By enrolling them in volunteering programs in dog shelters, prison officials observe that these inmates are a lot calmer when training the dogs. Plus, they show more commitment to the rehabilitation process they are going through. The same programs have helped war veterans cope with PTSD.
You can, therefore, also volunteer to improve your health and general well-being. You will stay young and be a happier and well-rounded person.
Physical and Physiological Health Benefits of Volunteering
Voluntary work goes above and beyond mental health. It also boosts physical as well as physiological well-being.
Here are some benefits you will experience from volunteering:
Helps lower the risk of hypertension
Reduces the risk of Alzheimer's disease and dementia
Lowers the risk of getting lifestyle-related diseases
Increases longevity
Reduces obesity and back pain by burning stubborn body fat
Improves the quality of life
Conclusion
There is no limitation to what volunteering can do for you. It is clear that it will have a tremendous impact on your life.
Added to the mental, physical, and physiological health benefits discussed above, you can also take up volunteering for professional or educational gain. It can boost your college application if you are in high school, improve your job prospects if you're just out of college and you have no work experience or build a great corporate image for your business if you are an entrepreneur.
Most of all, creating positive change through volunteering is fun!
See Also: The Power of Volunteering