Edgewonk Review: Will it really improve your Trading Mindset?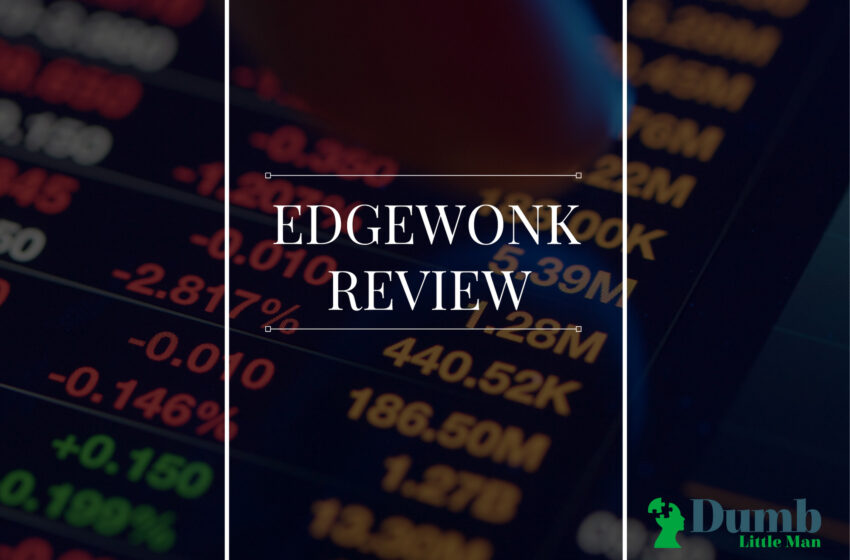 Want to jump straight to the answer? The best Stock Brokers are Tradestation and Tradier
The #1 Stocks and Forex Trading Course is Asia Forex Mentor
There are so many trading strategies these days for people who want to profit from financial markets. However, one thing that actually separates successful traders and the rest is the ability to learn from previous mistakes. Every trading session is of course unique in its own way. But no matter how successful you are, there are always lessons to be learned in financial markets. This is how you become better in the future.
Well, what if there was a way to record all your trading data in every session? What if it was so easy to key in that trade data into software and interpret what you did wrong and what you did right? Well, there is actually a way. Introducing Edgewonk, a digital trading journal that allows you to keep track of all your trading strategies and learn from your mistakes moving forward.
Edgewonk simply gives you an opportunity to understand your trading psychology and build on the things you do right while also improving your all-around trade. This is also done using real trade data to ensure nothing is left to chance. In this Edgewonk review, we will look into all the details of this software. Keep reading and learn if indeed this trading journal is for you or not.
Edgewonk Review: What Is Edgewonk?
Well, to put it simply, Edgewonk is an automated digital journal that helps you to keep track of your trading activity. Think of it as a place to put in all records of your trading. The journal is designed to give traders an opportunity to optimize their trading performance by simply analyzing historical trade data.
In essence, you can use the trading journal software to retrospect your entire trading strategies and see where you went wrong and what you did right. Everyone has winning trades and a few trades that go wrong.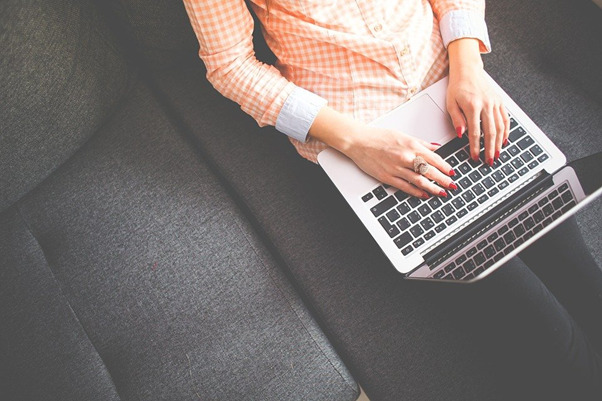 But a good trader always learns from his or her mistakes. Edgewonk gives you access to your actual trade data and a series of trade management evaluation tools that help you track your strategies for better optimization in the future.
Although it's not trading software per se, it is one thing active swing traders can use to analyze trading behavior and get the confidence boost they need to get the ultimate trading edge. Edgewonk can also be used as a memento of all your trades including your biggest winning trades and of course your losing trades
How does Edgewonk work?
The best way to look at Edgewonk is basically as an online-based trading mentor. So, in essence, you will feed the system all your trading data. It will then help you identify areas that you could do better and areas that you should build on.
So, the first thing is to first of all sign up for the service. As one of the only trading journal solutions online, you can access the software from anywhere in the world. Once you sign up, go ahead and choose a pricing plan.
You can start off with a demo just to see how the journal uses custom statistics to track market cap or how it uses the trade analytics tab to assess how trade length affects performance. But there is so much more to do with these tools.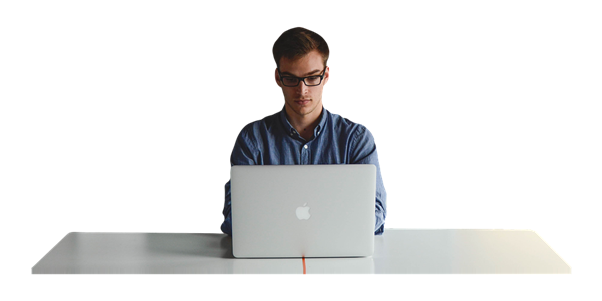 Nonetheless, after you sign up for the paid version, it's time to import your advanced trade data into the system. The Journal Edgewonk will now keep a record of all your broker import files and will also provide you with a series of trade analytics tools that you can use for a wide range of things.
Whether you are looking to optimize trade plans, create simulated scenarios at different time frames of your trading plan, or develop a customized strategy that makes you a better trader, Edgewonk has all the tools you need to do so. Besides, the advanced trading classifiers and trading systems available in this journal apply to all types of assets including stocks, forex, crypto, and so much more.
Click Here to Open an Account with Edgewonk (Official Page)
What are the Features of Edgewonk platform?
In this Edgewonk journal review, we also thought it would be nice to include some of the key trade management evaluation features you get once you start using this software to optimize your trading style. Here they are:
Trade Entry and Exit Optimization
As you know, the success of many active traders is based on how well they time entry and exit positions in trading platforms. This can be very hard to do but with the Edgewonk journal, you can use powerful and detailed analysis of your feed data to optimize your entry and exit points. The system will also give you different scenarios worth noting so that you have several entries and exits as your time horizon expands.
Efficient Data Collection
As noted in this Edgewonk journal review, the most important thing for this software is data. After all, the system can only run simulated scenarios and give you all the pictures you need for optimizing trading plans if indeed it gets the right data feed. Well, the good news is that the journal offers two easy ways to key in trades information and data.
First, you can use imported files from popular forex brokers. However, the imported files require a manual entry form but it shouldn't take you long to do it. Secondly, you can also use the advanced trade data tab to key in a .csv file. Once the data is in, Edgewonk can now help you automatically accomplish a lot of things. For instance, you can track market cap, run different scenarios on a particular trade, plot an equity graph, and so much more.
Trade Simulator and Analytics
The main reason why the digital journal Edgewonk has really made an impression on day traders and other investors is based on its ability to simulate trading. Also, the ability to provide advanced analytics is worth a mention. You see, the markets these days are very hard to predict. However, it's actually possible to use historical data to analyze the fundamentals of breakout trades, missed trades, and so much more.
Edgewonk simply gives you the tools and the computing power needed to use a statistically significant sample of all your trades to identify patterns in the market that keep repeating themselves. With that type of information, it's very easy for a swing trader to remove the guesswork out of investment and fully rely on real-time data to execute trades. This increases the chances of success in a huge way.
Edgewonk Memberships and Prices?
When you look at the features offered by this trading journal, it's easy to assume that it's actually very expensive. Well, you'd be wrong in fact, the Edgewonk cost is quite affordable. The journal offers two pricing plans for investors.
The first one is called the light membership and it's more or less a demo account. Any macro trader can access the light version for free but it's very limited in terms of what it can do. While you can analyze weekly trade data and chart equity graphs, you still don't get the advanced analytic capabilities of this tool.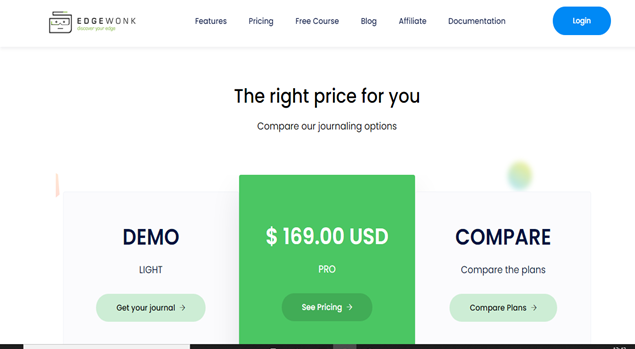 However, folks who want the full power of the Edgewonk trading journal have to go for the Edgewonk Pro plan. It will cost you $169 a year but it is well worth the money. With this plan, you will be able to do advanced data analytics including efficiency analysis, trade simulations. The plan also lets you get direct email support, and so much more.
Click Here to Open an Account with Edgewonk (Official Page)
Who is Edgewonk Best For?
It is important to note in this Edgewonk review that this journal is very versatile. However, it works best for people or traders with a relatively large trading volume. So, if you are a day trader who executes thousands of trades every month, you would benefit a lot from this trading journal.
Besides, the more you trade, the more data you have to analyze. As with any trade management system, more data is always a great thing. It means that you can be able to use the full analytics power of this software for the best outcome.
Additionally, this trading journal could also be perfect for beginner traders. As you know, the stock market has a lot of challenges and every day is an opportunity to learn and grow as a trader. There is no better way to do that than to look back at your trades and learn what you did right and what you did wrong. This makes you a more versatile and well-informed investor, something that should lead to a lot of future success.
Edgewonk Pros and Cons
This Edgewonk review won't be complete if we didn't give you all the list of pros and cons. Here is the breakdown:
Pros
The software helps you to easily track your trading performance over time
You get advanced data analytic tools that help you easily backtest your trading strategy
Comes with inbuilt proprietary algorithms that identify your trading weak points and strengths
Designed to handle a huge variety of assets including stocks, futures, crypto, forex, and others
So easy to use, plus you will get additional educational materials on the website to get started
Cons
The tool requires a huge data set to unleash its analytics capabilities
It does not work well for long term investors
Edgewonk User Experience
As one of the leading digital trading journals in the world, one thing you can be sure about Edgewonk is the fact that it delivers a superb user experience. First, the software comes with an easy-to-use interface. Everything you need to use in the journal is right there in full view.
In addition to this, the journal is powered by modern servers that offer immense processing capabilities and top speeds. You don't need to wait for hours for your advanced trading classifiers to come through or for the system to deliver the simulations you need. In most cases, all analytics are done in a flash.
Edgewonk has also invested heavily in developing a good customer support team. If you ever need anything, there will always be someone ready to help you. At the end of the day, it is safe to say in this Edgewonk review that indeed the trading journal is worth the money.
Every Edgewonk review should also strive to compare this digital trading journal with other similar products in the market. Well, we actually found two other journals worth noting and here they are: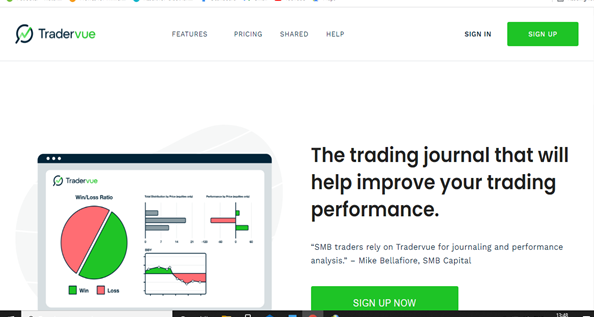 Tradervue is one of the most popular trading journals out there. It actually works probably in the same way as Edgewonk. However, we did notice that Edgewonk offers far superior data analytics. You also get several unique tools from Edgewonk that you won't find on Tradevue.
For example, the trade simulator on the journal Edgewonk is far more advanced. In addition to this, Edgewonk can analyze a relatively bigger data set in a short time, making it ideal for large-volume traders.
But one area that Tradervue beats Edgewonk is pricing. In fact, the free version offered by Tradervue allows you to do a lot with your data compared to Edgewonk's demo. Also, the pro version available at Tradevue is three times cheaper compared to Edgewonk Pro. But from a data analytics point of view, Edgewonk is far more superior.
Click Here to Open an Account with Edgewonk (Official Page)
>>Read more About Trading Journal: 5 Most Efficient Ones Analyzed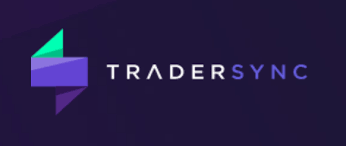 Tradersync is also a powerful trading journal that comes with a nicely designed user interface. The software is built for active traders and offers a wide range of features. However, one area where Tradersync shines over Edgewonk is tracking data.
The system simply allows users to track all manner of things related to their trades, including things like stop loss and take profit thresholds, commissions and fees, trades executed, and so much more. You also get advanced charting tools from Tradersync and a robust platform that can be customized to your liking.
But as with Tradervue, Tradersync does not even get close to Edgewonk when it comes to its analytics power. With its proprietary analytic algorithms, Edgewonk delivers robust and detailed data analysis for all traders. Besides, Edgewonk pro is actually cheaper compared to Tradersync Pro.
Click Here to Open an Account with Edgewonk (Official Page)
>>Read more About Trading Journal: 5 Most Efficient Ones Analyzed
Conclusion: Is Edgewonk really helping to improve your Trading Mindset?
Every trader out there wants to be successful. While there are so many strategies you can take, including getting the best investment advice, the ability to learn from previous trades is what really defines a successful trader.
Markets these days have become so unpredictable. With global trade wars, the COVID pandemic, and so many geopolitical factors, knowing how to trade can be hard. But Edgewonk helps you remove this uncertainty from your trades.
By leveraging the power of big data, this trading journal helps you to not only keep track of how your trades but also to analyze your trading behavior. This helps you to learn your strengths and weaknesses as a trader, something that you can improve for better strategies in the future.
Besides, Edgewonk also comes with a small one-time fee for a whole year. It's indeed truly worth your time and money. However, despite these benefits, one thing Edgewonk fails to do is adequately help long-term traders. The software may also require a huge data set to work best and this may not be readily available for most new traders.
Edgewonk FAQs
Is Edgewonk Safe and Legit?
As noted above in this Edgewonk review, this software is safe and legit. It is backed by very decent customer reviews and a good track record of consistently delivering results for its users. Most related posts leave a 5-star rating for the trading journal.
How do you develop a trading strategy?
There are three main steps to follow. First, identify the type of assets you want to focus on. It could be stocks, commodities, derivatives, forex, or any other. Secondly, develop a risk profile of each asset you want to buy. And finally, analyze the market and identify any patterns that keep repeating themselves. After that, you can base your strategy on these patterns.
What do you write in a trading journal?
The most important thing is to keep track of your trading activities. This will include writing down a list of all trades made, how each trade faired, and some notes on what you were thinking at the time before making that trade. It is also important to include info about how you felt when you traded, especially after winning or losing in a trade.
Does trade simulator work?
Yes, as long as it is done right. A trading simulator can give you a very close estimate of how future trades might go. In fact, as you can see from this Edgewonk review, the trading simulators offered by that digital journal are actually very accurate. They can make it very easy for folks to predict markets and make profits from that.
| RECOMMENDED TRADING COURSE | REVIEW | VISIT |
| --- | --- | --- |
| | #1 Forex, Crypto and Stocks trading course. Ranked most comprehensive by Investopedia and Best by Benzinga. Free to Try! | |
Like this Article? Subscribe to Our Feed!
Wilbert is an avid researcher and is deeply passionate about finance and health. When he's not working, he writes research and review articles by doing a thorough analysis on the products based on personal experience, user reviews and feedbacks from forums, quora, reddit, trustpilot amongst others.