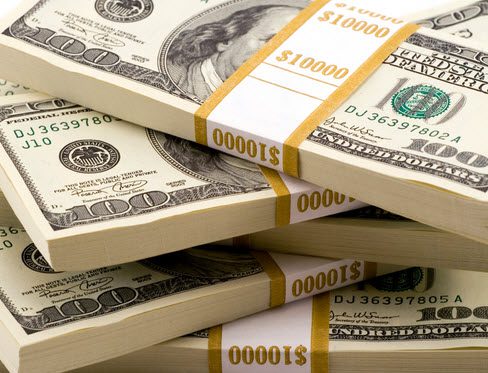 I never really believed that it was possible to play, and still make money until I started playing.
I played really hard for one year, but for some reason, I didn't go broke!
Many people told me to get serious with my life and get a job. But being stubborn as I was, I played harder! Even my dog started to wonder who between the two of us was the real dog.
That's what happens when you do what you love.
The idea of making money has gotten so serious that a lot of us now do it with frowns on our faces. Providing value in exchange for money starts to look like a herculean task and the only thing your eyes are on is, "when the heck will this money come in?"

Well, it doesn't always have to be that serious.
You see, everyone, no matter how dumb, was born with a gift or talent (call it either one). In fact, a free gift! And this gift wasn't given to you so that you bury it in the name of working for company XYZ. It was given to you as a resource, a sustenance, something that you can play with and find satisfaction doing.
Michelangelo knew this and used his gift to create artistic masterpieces. Even Beethoven refused to be left out. And you shouldn't be left out either.
But it's too bad that many people don't use their talents as their primary resource for making money. This is not because they don't know what they're good at (a lot of people do). It is also not because they don't know how to convert this talent into money. It is simply because of one thing….
They think their talent is worthless!
  Your talent is the most expensive service you can offer.
Why is this so? Well, it's because you're naturally good at it and can develop it to a level that'll make people run after you.
There's no point working hard at something you're not naturally good at. You'll only get frustrated and live an extremely unfulfilled life. It's just like forcing a dog to climb the wall like a cat.
Realizing this fact would go a long way into helping you make the decision to follow your heart and do what you love. But making that decision is always the hard part. So, here are three reasons that will undoubtedly make you hand in your resignation letter at your office tomorrow.
1. Providing Value Becomes Easy and Puts More Money in Your Pocket
Talents don't stay stagnant, they evolve. And the only way this happens is when your knowledge in that particular area grows.
The more you know about life sculpting, the finer your sculptures become. And as you know, a finer sculpture means more value. The same goes with writing, singing, dancing and even idea generation.
But the bad thing is that not everyone wants to read more about how to improve their talents. This is only the case when you don't see worth in what you do. The moment you start to respect your talent for what it is and what it can become, your thirst to get better at it every day would grow.
The key here is not to just discover your talent, but to strive to get better at it. If you're good at writing fiction, all you have to do is read the novels of the fiction writers you admire. You'll automatically pick out writing techniques and unconsciously implement them in your novels. So you see, it's that easy to give more value.