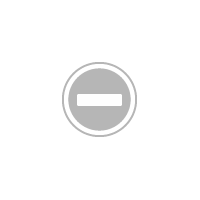 10 Useful (and Innovative) Windows 7 Productivity Tips
I've already talked about why you should switch to Windows 7 if you haven't yet (Mac users, spare me the sarcasm). Windows 7 is without a doubt the best Windows version yet, and hence the sooner you get started with it, the better.
Now, for those who are reading this post on a browser that's installed on a Windows 7 machine, I'd like to share some neat tips and tricks that could skyrocket your productivity while working on your PC.
Yes, I have already written about how you can work productively on your Windows computer, but these tips are different and cater specifically to Windows 7 users. So, if you own a Windows 7 PC or someone in the family who has one, these techniques are for you. Check them out.
Windows 7 Shortcuts


Keyboard shortcuts can significantly enhance your productivity. Even if you love using the mouse and can't even dream of dumping it altogether for that bland keyboard, there's no harm in getting yourself acquainted with some shortcuts to speed up certain daily tasks. Here's a list of some relatively unknown, and really cool Windows 7 keyboard shortcuts.
Hope the above tricks help the Windows 7 users among you to speed up everyday computing tasks.
Cheers,
Abhijeet
| | | |
| --- | --- | --- |
| | Written on 1/17/2011 by Abhijeet Mukherjee. Abhijeet is a blogger and web publisher from India. He loves all things tech as long as it aids in productivity. He edits Guiding Tech, a blog that publishes useful guides, tutorials and tools. Check it out and subscribe to its feed if you like the site. You can also find him on Twitter. | Photo Credit: michperu |