No, we're not talking about blogs and random articles. We are talking about pure, no nonsense, get something done now, kind of sites.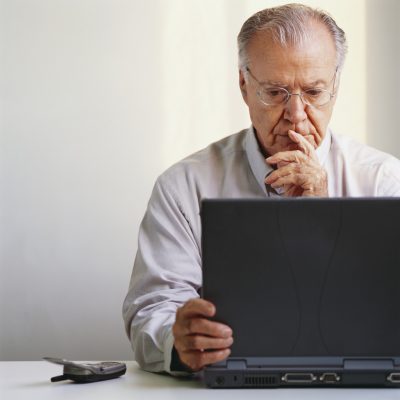 Would you like to get out of your cell phone contract? How about finding a free, easy way to back-up your computer? Maybe you'd love a new way to discover cool music that is suited to your tastes. Or maybe you just need to find a public toilet, like right now!
Well, good news, boss! Help for these needs is just a click away! Here are some super useful websites that you've probably never heard of that can help make your life easier, richer, and more enjoyable!
If you have some favorites to share (and I know you do), please leave a link in the comments!
General Goodness
Health & Fitness
Toilet Finder: Mizpee.com – Lists public restrooms in 18 US and Canadian cities. Go find one now or add your favorites and rate them! Handy when you gotta go!
Weight Management

:

Free calorie counter, weight loss calculators and weight loss tutorials. Very no-nonsense.
Happiness
Musicicovery

.

Discover new music according to mood, energy level, genre, and more. Very cool interface with results displayed in mindmap format. Very cool!
WikiTravel

.

Wikipedia for travelers. Tons of great information on your chosen destination.
Family & Home
Business & Finances
Free Business Planning Resources: Check out the Small Business Administration's resources! They are abundant, highly useful, and free!

Consumer Ratings:

If you're shopping for an item head on over to ePinions.com for ratings, reviews, and price comparisons. Virtually all types of products are covered from Electronics to Baby stuff to Office Supplies to Beauty and more! Also try ConsumerReview.

Online Library Book Requests!

Lookup your local library's website. (You'll need to be a member first.) Request books, videos, and music. Pick them up when you get the email that they are ready for you! Better than Amazon and free if you return them on time!
Free Stuff
Freecycle.org

:

Sign up with your local chapter to donate used items and put in requests for items you need. Items can be as small as baby clothes and as big as automobiles.

Free Paperbacks:

Paperbackswap.com – donate yours and take others'.

Computer Backups

– Backup your computer online for free with either Mozy or Carbonite. Both sites have free offers but the larger packages and durations will need to be paid for.

Free Books, CD's, & DVD's:

Titletrader.com -there's nothing to lose! Also check out Full Books for more free books.

Ringtones

: Check out Phonezoo. You can create ringtones and download a ton – all for free.

Learn a Foreign Language:

Mango can get you started in 12 different languages. FSI does the same and maybe even a little better. You can choose, they are both free.

Free Technical Support

: Did you know that you can get free tech support? Try these free services if you're sick of paying big bucks to Microsoft and other big name companies for help:
.