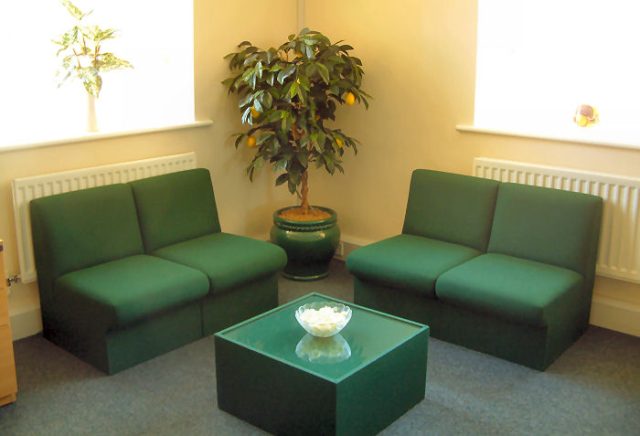 If you are anything like me, then you probably feel responsible for our planet in some ways. Having those feelings doesn't mean we have to walk with picket signs or call our local member of congress. However, it does mean that we can perhaps see the value in changing our behavior a little.
Less is more as the saying goes and the more we can save and conserve our valuable energy sources, the better.
Contrary to popular belief we can all do our little contributions to make the world a better place. What better way to start than in the home office.
Reduce Paper Clutter


This is a given. Funny enough, in today's age and time we seem to be amassing more paper clutter than ever. You can contribute to the reduction by starting to keep digital backups of your online documents. You don't really need to print everything just to read it. If you absolutely must, then perhaps you can recycle the paper. If you work somewhere where the process call for handwritten copies of things, ask why!
Recycle You Shall


These days it is so easy to recycle and you can recycle a lot more than paper. Best of all, many companies have made it their prime mission to sell recycled stuff, rather than further abuse the environment. Check out The Green Office for some cool green office gear.
Buy An Office Plant


No kidding. A green plant in your home office will do wonders for the atmosphere. A green plant produces vital oxygen for you through photosynthesis. To see how this all works, take a look at this 3-minute video:
Switch Off The Light


You wouldn't believe how many home workers use light during the day. I understand that on a dull day and in winter this is often a must. But instead of leaving the light switched on when you are not in the room, you could switch it off. Even better, use an energy saving bulb. LED lighting will be the future of energy saving lighting systems.
Hit The Off Switch On Your TV


A TV doesn't belong in the office anyway. It would be more beneficial for your productivity to banish the TV from your office. If you absolutely must see that show, allow yourself a break from work. Your body will thank you for it anyway.
Print with Soy


If you absolutely must use a printer in your office, then looking at soy based ink toner cartridges might give you green satisfaction. With the rising cost of oil it makes financial sense to switch from petroleum based ink toners to something more environmentally friendly. Using renewable products like soy is all the rage of the future.
Hit The Snooze Button


Better yet, if you finish for the day, switch off your computer, opposed to leaving it powered all night. Not only is this better for energy consumption – and therefore the environment – but your computer will thank you for it with longevity. The same goes for your other office appliances. If you don't need them, switch them off.
Blinds Anyone?


It is a known fact that using blinds on windows will prevent heat leakage in winter while keeping us cool in summer. You don't have to install expensive blinds either to make this work. I bought some groovy looking eco-blinds from a local manufacturer not so long ago. They are made from eco-friendly cedar wood and kill two birds with the one product, meaning, they are double effective in the green department.
Ergonomically Designed Office Furniture


A real green stroke of genius is to use ergonomically designed office furniture if you can. This will prevent unwelcome visits to the doctor later in your life and acts as a prevention against unnecessary travels (e.g. using petrol) because you get sick from slouching and sitting with the wrong posture.
These days you can find "healthy" office furniture in many retail shops around the country. An easy alternative to this is to use a Fit Ball or Swiss Ball. They will set you back around $ 11 -20+ and are top for improved posture, circulation and health.
With a bit of creative imagination and will it isn't hard to go green, even if you work from home. We can all contribute to a greener planet without spending a fortune. In fact, going green can actually save you a lot of money over the long term, as your energy bill will most likely be reduced.
How do you feel about the green movement? Are you already implementing some of these tips, or do you have additional tips to share? Let us know in the comments please.
Thank you for considering to make this earth a greener place.
Monika
.